About this Event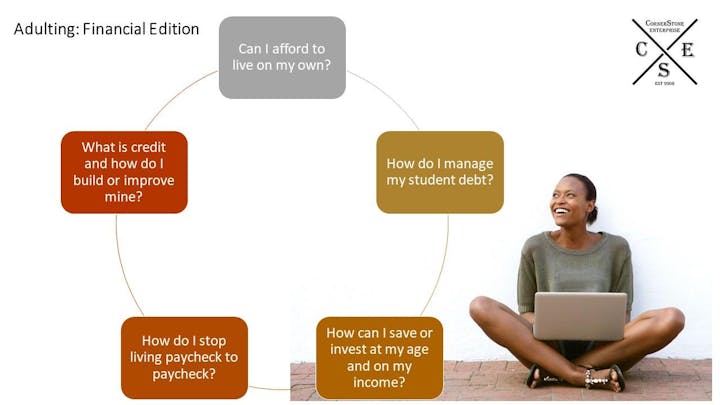 If you are a young adult between the ages of 18-29 this program is for you! You are in one of the most pivotal times of your life and being successful during this life stage means..
Gaining your financial independence,
Taking full ownership for your life, and
Making wise independent decisions.
This will be unlike any other financial program because it not only covers the basics of budgeting and savings, but also credit, managing debt (student loans), investing, and much more!
One decision can drive actions that can lead to your financial independence. Learn the tools to building a successful life and reach your financial destiny.
This event is presented by CornerStone Enterpise, Ltd. a non-profit organization founded on the vision of building a world where every person realizes their true purpose and power to create a lasting legacy for the next generation. To learn more about us and our programs visit www.1CornerStone.org
CornerStone Enterprise, Ltd
Where Purposed People Build Powerful Legacy