As the sun goes down, conversation heats up at the Cornell Winery!
About this event
Join us at Cornell Winery for Do Good Bus TALKS, Thursday Dec. 16th, 5-6pm!
Grab a glass of wine from Cornell's Tasting Room, maybe some crispy potato wedges or warm chocolate chip cookies from the Old Place Restaurant, and get ready...
For as the sun goes down, conversation heats up!
Thought Leaders, go-to people in their fields, will lead 50 minute discussions which spark compassionate, inclusive, communal conversations.
Thursday Dec. 16th: All I Want for Christmas Is... Less Anxiety w/Cheryl Bonacci
5 - 6pm PT adults/young adults.
This event will be robust, amazing and FREE! But...
Seating is limited, so RSVP NOW!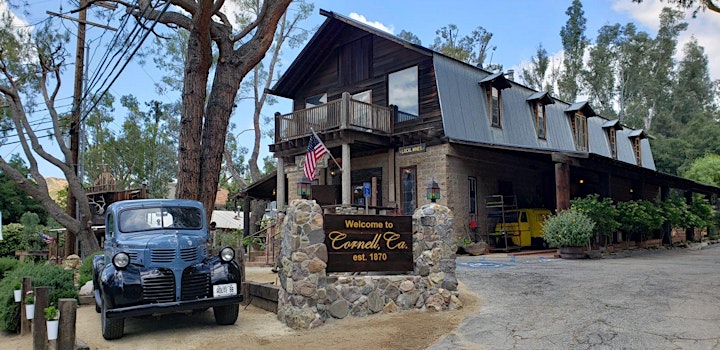 Organizer of Cornell Winery + Conversations w/Do Good Bus TALKS: Holiday Anxiety
The Do Good Bus takes the guesswork out of volunteering by organizing a pre-planned day of direct giving. Volunteers hop on the bus for a day of fun, friendship, games and a mystery volunteer location where participants spend the day making an impact together. We like to say, you get on as strangers and leave as friends. The Do Good Bus creates community and purpose. Through sharing the special experience of volunteering and the powerful impact of giving back, the Do Good Bus creates a unique community that's built to last. Powered by Dogeared.