Sales Have Ended
Registrations are closed
Should you have any questions regarding this event, please contact techevents@bloomberg.net.
Sales Have Ended
Registrations are closed
Should you have any questions regarding this event, please contact techevents@bloomberg.net.
Description
Description

Bloomberg, Cornell Tech, and Tech:NYC invite you to join us for the latest installment of the CornellTech@Bloomberg series, featuring John Martin, Chairman and Chief Executive Officer of Turner, a Time Warner company, which creates and programs branded news; entertainment; kids and young adult; and sports media environments on television and other platforms for consumers around the world. Turner is home to CNN, CNN International, CNN.com and HLN; TBS, TNT, Turner Classic Movies and truTV; Cartoon Network and Adult Swim; and Turner Sports.

The television industry is in the midst of a massive transformation and technological revolution. From the explosion of new technologies and platforms for distribution and consumption, to ever-changing consumer preferences, there has never been a time with more upheaval and challenges for media companies. Long established business models are no longer effective; media executives must be adept in order to survive.

And yet, TV is not dead. Despite the countless new distribution mechanisms, consumption preferences, and increased competition from digital content providers and streaming services, traditional TV still holds a meaningful share of business and industry dollars.

As a seasoned media executive and entrepreneurial leader, John Martin fully intends to stay competitive during this turbulent time. Martin has set a goal to reinvent Turner from the inside out through his understanding of the shifting marketplace, as well as his ability to partner with and invest in cutting-edge content, digital media, advertising start-ups and technology solutions; some of the most noteworthy include IBM Watson, Bleacher Report, NextVR, Mashable, Refinery29, Bustle and FanDuel. Moreover, the recently approved $85 billion merger of two titans, AT&T and Time Warner, Turner's parent company, serves as another catalyst for growth and momentum. Martin's strategy and vision on the future of the industry place Turner in a unique position to lead the charge in the new age of TV and technology.

John will be joined on stage by Bloomberg's own Scarlet Fu to discuss his career in the media industry, his focus on technology, and his predictions on the future of the digital era.

Bloomberg L.P. Headquarters
731 Lexington Avenue
New York, NY

Thursday, April 20th, 2017
5:30 PM: Cocktail Reception begins
6:00 PM: Doors close, conversation starts
6:45 PM: Audience Q&A with Cornell Tech students
7:00 PM: Networking and hors d'oeuvres to follow

**PLEASE NOTE: Seating is limited and registered attendees will be seated on a first come, first served basis. No walk-ins allowed.**

John Martin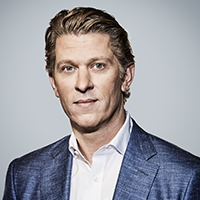 John Martin is chairman and chief executive officer of Turner, a portfolio of news; entertainment; kids and young adult; and sports networks and businesses including CNN and HLN; TBS, TNT, Turner Classic Movies and truTV; Cartoon Network and Adult Swim; and Turner Sports.

Martin assumed executive leadership of Turner in January 2014. Previously, he was chief financial and administrative officer of Time Warner Inc., overseeing Time Warner's finance, accounting, mergers and acquisitions, internal audit, investor relations, treasury and tax areas. In addition, he had oversight of corporate human resources and worked closely with other members of Time Warner's senior management team and its operating divisions on a variety of organizational, development and diversity issues.

Before becoming Time Warner's chief financial officer in January 2008, Martin had been executive vice president and chief financial officer of Time Warner Cable Inc. since August 2005. Previously, he spent nearly 12 years at Time Warner, ultimately as senior vice president, investor relations, from 2002 to 2005. He was a director in the equity research group of ABN AMRO Securities LLC from 2000 to 2002. Earlier, he served as director in the Office of the President at Time Warner and director of finance special projects. He began at Time Warner in 1993 as a manager of SEC financial reporting. Before joining Time Warner Inc., he was a Certified Public Accountant, working as a senior accountant at Ernst and Young LLP in New York.

Martin received an MBA degree in finance and organizational behavior from the Columbia University Business School and a BS in economics from the Wharton School of Business at the University of Pennsylvania. He is a member of the board of trustees of Columbia University's business school. He also serves on the boards of the United Negro College Fund and the Paley Center for Media.

Please RSVP promptly at: https://ctbbapril20.eventbrite.com

Questions: techevents@bloomberg.net

Watch previous CornellTech@Bloomberg events: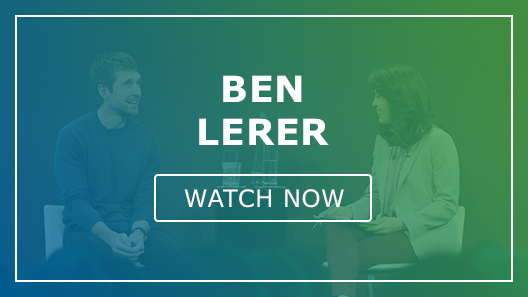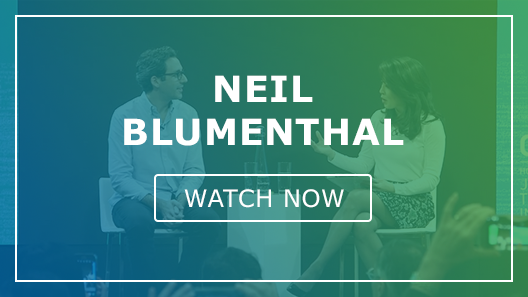 About CornellTech@Bloomberg
CornellTech@Bloomberg is a series that convenes leading figures in global technology for monthly, onstage conversations to produce new insights and raise compelling questions. Hosted at Bloomberg's worldwide headquarters in Manhattan, the series is a collaboration between Cornell Tech and Bloomberg that brings together Bloomberg employees and members of the Cornell Tech community with members of New York's greater technology community to hear from entrepreneurs, investors, and thinkers.

About Tech:NYC
Tech:NYC is a nonprofit member organization that represents New York City's technology sector. Leveraging the power of its network of member companies, it supports not only its community, but also New York City as the world's capital of culture and innovation. Tech:NYC speaks as the voice of technology in NYC and advocates for the policies that underscore a regulatory environment that supports the growth of technology companies and technology talent in NYC; promote inclusive technology education policies; and create access for all New Yorkers to connectivity, technology tools, and training. More info is available at technyc.org.

We hope you can make it!

Cheers,

Bloomberg L.P.