Description
Samavesha presents
Breathe from the Heels: Respirational Arts and the Zen Flute of Nothingness

A lecture performance by Cornelius Shinzen Boots focused on conscious breathing and the training, music and relevance of the Japanese shakuhachi flute.

Saturday July 6 2-4pm
Berkeley Rose Labyrinth
2138 Cedar St (@Vine)
At the door: $20-30 sliding scale

www.samavesha.org

The Japanese shakuhachi flute reflects the raw sound of nature and conjures primordial dream
states. Spiritually and physiologically, esoteric monks played them as breath awareness,
energy cultivation and ego-crushing tools since circa 800 C.E.

Drawing on his 30-year musical career, woodwind master and breath wizard Cornelius Boots
offers a peek behind the curtain into these "mysterious" practices. Experience their deep resonance
in a "lecture performance" at the nexus of contemplation and sound, featuring traditional Buddhist
and nature songs as well as original composition and arrangements.

Cornelius will incorporate direct personal experience in the context of Zen and Taoism, and share
the shakuhachi's practical relevance to modern life in this fun, yet reverential event for students
of music and life.
corneliusboots.com shinzenshakuhachi.com
"All follows from the return to the breath, so there is a reverent and contemplative side.
But there is also the fact that I view shakuhachi players as the vocalists among the
woodwinds—and the Jedi of the music world."
Cornelius

Shinzen Boots is an award-winning composer, performer
and teacher, specializing in bass clarinet and Taimu-shakuhachi.
He has presented classes at San Francisco Conservatory, Cal Arts,
and UCLA, and has been teaching privately since 1997.
Cornelius

holds three music degrees from Indiana University, and a
Jun Shihan in shakuhachi from Grandmaster Michael Chikuzen Gould.
Cornelius

is endorsed by Vandoren and affiliated with Mujitsu Shakuhachi,
Wen Wu School of Martial Arts, Chikuzen Shakuhachi and Shinzen Shakuhachi.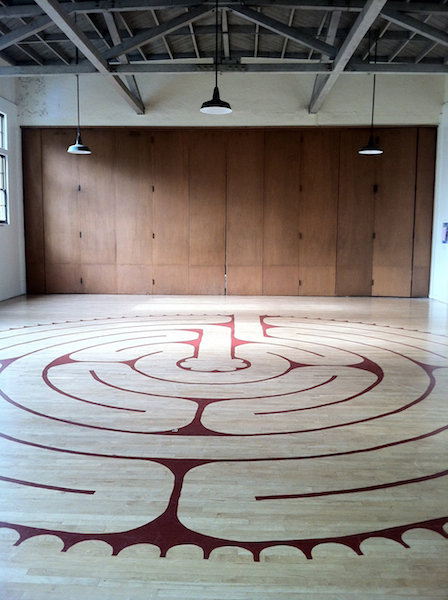 Organizer of Cornelius Shinzen Boots - Lecture Performance
Samavesha is a multidisciplinary performing arts and music non-profit organization with the mission of bringing performing art events to the community, exploring the intersection of traditional art forms with contemporary artistic languages, and creating the awareness of the vital importance of creativity and art in human lives as a source of a healthy living.
With many years of experience in various forms of art and live performances around the world, Samavesha creates a platform for local and international artists to participate and engage in collaborative events that bring awareness of artistic expression and environmental responsibility. Samavesha unites art, nature, and community. https://www.laurainserra.com/samavesha