Cornelia Fort Pickin' Party Cornelia Fort Airpark
About this event
Join us for our family-friendly concert series combining the tastes and talents of East Nashvillians to preserve and enhance one of our city's most unique landmarks, the Cornelia Fort Airpark. The Cornelia Fort Pickin' Party features great local music, craft beer, food vendors, and more.
All proceeds from the event series go towards revitalization projects at the Shelby Park & Bottoms, and Cornelia Fort Airpark.
August 28
C. Thomas Howell
The Wolfpack
Cornelia Fort Pickin' Party will have pod style reserved seating in addition to a general admission section.
General Admission for Adults ($18.00)
General Admission Ages 12-20 ($5.00)
6 Person Pod ($24/person, $144/pod + tax/fees)
4 Person Pod ($28/person, $112/pod + tax/fees)
2 Person Pod ($30/person, $60/pod + tax/fees)
*Children 11 and under do not require a ticket*
Tickets will increase the day of the event.
Pods provide an upgraded seating area and receive a reserved space at the event. General Admission ticket holders can bring chairs and blankets and set up behind the Pods.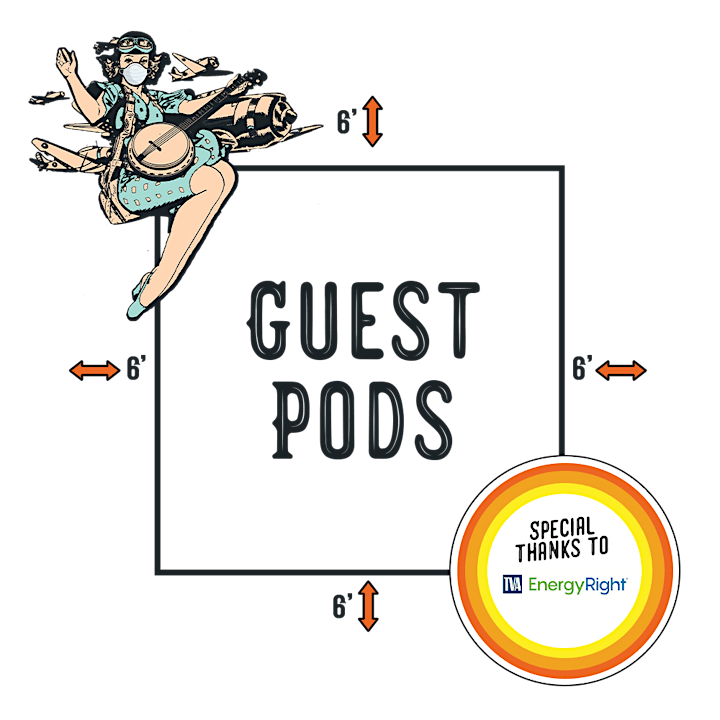 Organizer of Cornelia Fort Pickin' Party
Friends of Shelby Park and Bottoms is working to create a world-class park, by restoring and preserving its historic importance, protecting its environmental resources and providing amenities for active and passive recreation for all the people who use the park. The parks are an oasis of green space in the heart of Nashville. In working to preserve and enhance the park, Friends of Shelby serves neighborhood and city residents, local businesses, schools, and other organizations, as well as all park visitors from both inside and outside the community.
Friends of Shelby Park and Bottoms host the Cornelia Fort Pickin' Party at Cornelia Fort Airpark in East Nashville. Join us for a safe and socially distant night of live music, local food and beverage vendors and family fun.