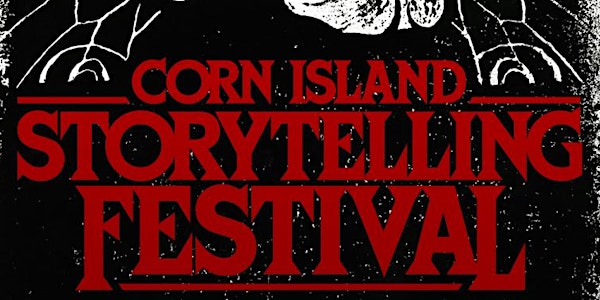 Corn Island Storytelling Festival
When and where
Location
Red Barn 2011 South Brook Street Louisville, KY 40208
Description
The University of Louisville and the International Order of E.A.R.S. will present the first night of Corn Island Storytelling Festival Friday, Oct. 21.
Storytelling Festival
Storytelling begins at 7:30 p.m. in the George J. Howe Red Barn, with a mix of family-friendly stories and spooky tales. Col. Bob Thompson, storyteller and writer for the Kentucky Homefront radio program, will be the master of ceremonies. Storytellers and musicians (in order) include:
Juggerloo
Leigh Ann Yost
Graham Shelby
Roberta Simpson Brown
Concessions will be available for purchase on site.
Storytelling Workshops
Organizers will also host a series of storytelling and music workshops during the afternoon on Oct. 21. Workshops will be held in the Swain Student Activities Center, rooms 312 and 314. Paid parking is available in the Floyd Stree Parking Garage.
1-2 p.m.: (Choose 1)
Leigh Ann Yost- "Stories are Song, Songs are Stories." An hour into the heart of the stories behind the songs of one of Louisvilles best performers.
Juggerloos Jug Band-"A short history of Jug Band music," in Louisville and the nation, from its origins on the riverboats of the 19th century to its modern day practitioners.
2:15-3:15 p.m. (Choose 1)
John Gage-"Hope and Health through stories and music." A lifetime of wisdom, spirit and song from one of Louisville's most beloved performers and teachers of all time.
Roberta Brown-"The Queen of Cold Blooded Tales," A prolific nationally known author and storyteller, shares the method behind her obvious madness..
The UofL night and workshops are free, but advance tickets are required.
Named after Louisville's first settlement, the Corn Island Storytelling Festival was a nationally known autumn fixture that drew thousands of fans for three decades before ending its run in 2007. This will be the fifth year that UofL and the Corn Island organizers have partnered on the event.
Additional sponsors include Louisville Metro Government and Kentucky Homefront.
A second night of the festival will be at Blackacre. Activities begin at 6 p.m. with face painting and more. Storytelling begins at 7 p.m. Admission is $7 for adults and $3 for kids and can be paid at the entrance.