Cork Autism Conference 2019 - Autism: No Limits, Just Possibilities - CPD A...
Description
NEARLY SOLD OUT - REGULAR TICKETS [ONLY 15 Tickets Left]
Do you support or care for autistic children or adults?
EMPOWER and Support Yourself and them by Joining the 2019 Cork Autism Conference - Autism: No Limits, Just Possibilities (CPD Accredited) by learning tools, strategies and insights which will help you to best support and empower the lives of autistic people.
This special conference will address approaches to issues from first diagnosis, early intervention to adulthood.
The event provides a unique forum for parents, families, caregivers, autistic adults, employers, educators, professionals, agencies, advocates and anyone with an interest in autism.
FEATURED SPEAKERS: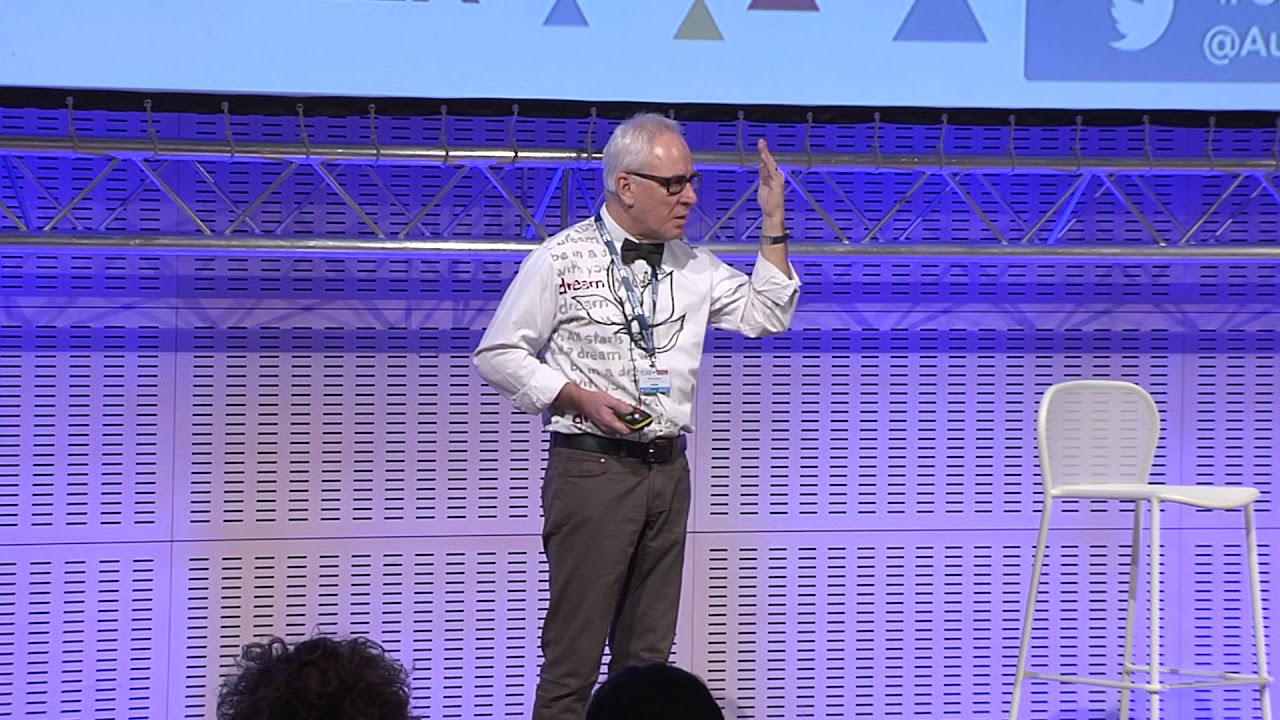 Bestselling Author, Senior Lecturer, Trainer & Consultant in Autism, Dr. Peter Vermeulen
Author: "Autism as context blindness", (a book than won several awards in the USA) "This is the title: on autistic thinking", "I am Special: handbook for psycho-education"and 12 other books on autism.
Talk Title ~ From Neurodiversity to Neuroharmony. Plea For A Smaller But Stronger Autism.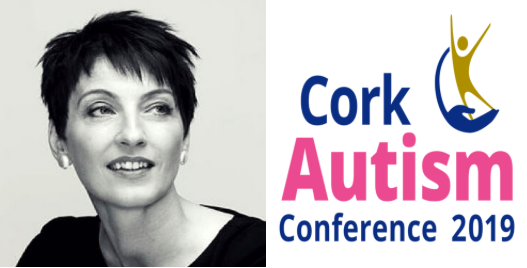 Autism Advocate, Author, Mother, Founder UK Autism Charity Anna Kennedy Online, Anna Kennedy OBE
Author of "Not Stupid", Finalist BBC Peoples Strictly 2015 and Founder Autism got Talent, UK.
Talk Title ~ Autism And The Performing Arts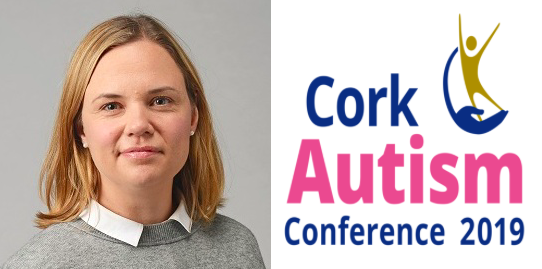 Bestselling Author, Mother and Journalist, Jessie Hewitson
Author: Autism: How to Raise a Happy Autistic Child
Talk Title ~ How to Raise a Happy Autistic Individual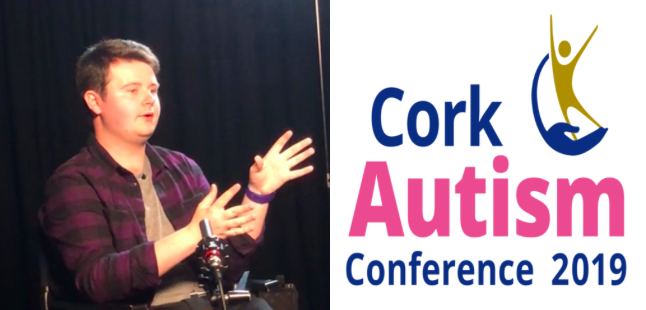 Autism Spokesperson, Speaker, Consultant and Vlogger, Connor Ward
Talk Title ~ How I Turned My Autism Into A Career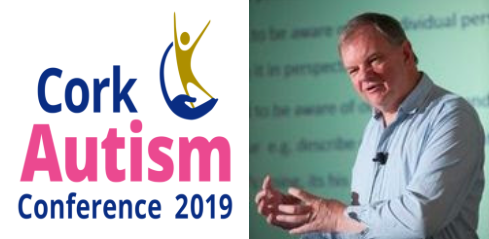 International Speaker, Autism Consultant and Trainer, Geoff Evans
Talk Title ~ A Holistic Approach To Supporting Individuals With Autism With Behaviours That Challenge.
WATCH
Recap of the 2018 Cork Autism Conference
HERE
WATCH Dr. Peter Vermeulen on Autism, Happiness and Wellbeing HERE
WATCH Anna Kennedy OBE TedTalk on how Autism Is An Inspiration, Not An Illness HERE
WHY ATTEND THE 2019 CORK AUTISM CONFERENCE?
✓ You will be part of Ireland's Largest Autism Event
✓ You will Hear Leading Autism Professionals share Supports, Tools, Interventions and Insights to give you the unique opportunity to Advance Your Knowledge in Autism.
​
✓ You will Learn Actionable Insights and Wisdom from an autistic person, to best support autistic people.
✓ You will Achieve 7 CPD Accredited Hours
✓ You will Discover "what works" from recognised professionals in autism to Improve Outcomes for Autistic Individuals of all ages.
✓ You will Gain Approaches to Develop Healthy & Empowering Relationships with Autistic People.

✓ You will Access Practical Resources and Strategies for meeting and exceeding the challenges of autism and best empower autistic people.

✓ You will Obtain an Empowering and Positive Perspective on Autism
✓ You will Discover Trusted Specialist Products and Services on Autism including learning tools; communication aids; educational products; sensory equipment; advice and support services.

✓ You will Immerse Yourself in the World of our Sensory Room created by a Specialist Autism Speech and Language Therapist, designed specifically for Autistic People.

✓ You will Awaken the Power of Possibility in Responding and Relating to Autistic People.
✓ You will get to meet others Facing the Same Issues and recognize that you are certainly Not Alone on your Journey.
✓ You will have the Opportunity to Clarify Areas of Autism and ask questions that cannot be answered by reading a book, website or blogpost.
✓ You will be able to network and connect with Friends, Colleagues and Clients.
"Our intention is that individuals, families and healthcare providers who attend this conference, gain practical and actionable insights, knowledge and skills to best support and empower autistic people" ~ Cork Autism Conference
Venue: Clayton Silversprings Hotel, Tivoli, Cork
Date: September 22nd, from 8.00am until 6.00pm
WHO SHOULD ATTEND?
● Clinicians across the professional field, including child and adolescent psychiatrists, psychologists, Psychotherapists, ​paediatricians, speech and language therapists, physical therapists and occupational therapists,
● Clinical managers, psychiatric, mental health and disability nurses.
● GPs, surgeons, medical doctors and physicians.
● Mental health therapists, healers, dieticians, chiropractors, craniosacral therapists, yoga teachers, nutritional therapists, art therapists. music therapists and drama therapists. acupuncturists, holistic therapists
● Pharmacists and dentists
● Autism specialists.
● Directors/service managers/team leaders of public and private disability and mental health services.
● Childhood development professionals, social workers and support workers.
● Disability service providers.
● Autism groups and charity organisations.
● Teachers, principals, SNAs from primary schools, secondary school and special schools.
● Department directors, course coordinators, lecturers, career guidance counsellors, tutors and students of local authorities, colleges, universities and other third level educational institutions.
● Employers and employer groups
● Voluntary sector groups and not-for-profit organisations.
● Autistic individuals and their parents, families and carers.
● Autism Advocates
● Researchers and policy makers
● Anybody who wants to empower and support autistic people.
WHAT OUR PREVIOUS ATTENDEES SAID?
"I really loved the wide variety of speakers at the 2018 Cork Autism Conference. The Speech and Language advice was extremely practical for both parents and professionals. It was intriguing to hear about Robyn Steward's experiences in the educational system and life in general! I will definitely be attending the 2019 Cork Autism Conference. I recommend it 100% to anyone interested in the area of autism."- Fleur Dunphy, Behaviour Therapist, Cork
"Dr. Beardon's talk was very insightful and I obtained some new skills listening to Julie O'Sullivan to help me in working with those I support. Robyn Steward inspired me to encourage and support those with autism to improve their self esteem and be the best they can be. I would recommend this conference to others I work with."
- Rosemarie Dempsey, RT Instructior, Coaction West Cork
"I loved the Cork Autism Conference because it was practical, very positive and there was a great variety of speakers. I learned so much that day, especially listening to people who have autism. It has taught me that there is hope. They talked about ways around their difficulties.
I learned to listen, to see the world from the person with autism's perspective and that continuity with therapists matters greatly. I have told all the parents I met on HSE courses that it is a very intense day but time and money very well spent. It was very inspiring and it gave me hope. It was well worth the trek from Dublin and I have already booked for this year." - Ciara Dwyer, Parent and Sunday Independent Journalist
"The Cork Autism Conference was the best conference I attended in the area of autism for a very long time. I gained a more in depth understanding of the challenges families and children with autism face and the possibilities there are to turn these challenges into the opportunities and make society a more enriched, inclusive, diverse and equitable place to live.
The Conference provided me with a much-needed opportunity to gain insights, wisdom and tools that will make the lives of those with autism and their families so much better. The solution-focused approach and celebration of autism as a difference that enriches all of our lives, is the reason I am returning again this year" - Dr. Emer Ring, Head of Department of Reflective Pedagogy and Early Childhood Studies, Mary Immaculate College, Limerick and co-editor of Autism from the Inside Out; A Handbook for Parents, Early Childhood, Primary, Post-Primary and Special School Settings
"I found the conference beneficial, practical and inspiring on so many levels. The speakers spoke across a range of highly relevant aspects of autism providing many useful practical tools and instilling hope across the audience. From a personal and a professional point of view, I will certainly be able to apply some of the key learnings from the day itself. It was an enormously beneficial use of my time in spending a day at such an excellent event." - Avril Quinn, Parent, HR Consultant
"Well done to all involved in the Cork Autism Conference. Speakers were excellent. Knowledge is power. Lots of excellent ideas given, to empower me to help my son." - Marie Looney, Parent, Cork Autism Conference Delegate
SPECIAL REGULAR OFFER RATE:
1 Person ONLY €129 - SAVE 17%
2 People ONLY €245 - SAVE 22%
3 People ONLY €359 - SAVE 25%
Includes:
✓ All keynote presentations
✓ CPD Accredited - 7 Hours
✓ Access to specialist autism products & services
✓ FREE Audio recording worth €79
✓ Delegate Pack
✓ Certificate of Attendance
✓ Speaker presentation slides & notes
✓ Hot lunch & morning tea/coffee
REGISTER TODAY AND SAVE
* Group Discount for 5+
* Late/On-Site - €149 / Person - September 1st -
* Regular Tickets Strictly Limited
- THIS IS A TICKET ONLY EVENT.
- REGULAR TICKETS ARE BEING SOLD ON A FIRST COME, FIRST SERVED BASIS ONLY
Don't miss out on this very SPECIAL conference.
Note: For anybody unable to book online, please drop us an email on autismcork@gmail.comand we can arrange an alternative or call us on 089 239 8900
If SOLD OUT, REGISTER HERE on our waiting list & be notified immediately if any last minute tickets become available.
Limited Places Available * No Refunds * Pre-book only