Core540

Monthly Event - Day 1 of every month

Chicago, IL
Event Details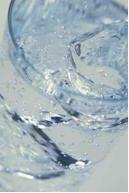 I practice a holistic approach to health and wellness, which means that I look at how all areas of your life are connected. Does stress at your job or in your relationship cause you to overeat? Does lack of sleep or low energy prevent you from exercising? As we work together, we will look at how all parts of your life affect your health as a whole.
My approach is not to dwell on calories, carbs, fats, and proteins. It is not to create lists of restrictions or good and bad foods. Instead, I work with my clients to create a happy, healthy life in a way that is flexible, fun and rewarding.
Together we'll work to reach your health goals in areas such as achieving optimal weight, reducing food cravings, increasing sleep, and maximizing energy. As we work together, you'll develop a deeper understanding of the food and lifestyle choices that work best for you and implement lasting changes that will improve your energy, balance and health.
Where


www.core540.com
tiffany.core540@gmail.com


Chicago

,

IL



Organizer
Tiffany Leefers - Certified Holistic Wellness Counselor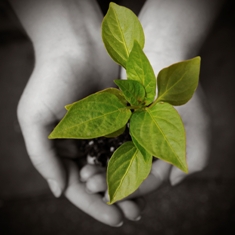 No one diet works for everyone. I will guide you to find the food and lifestyle choices that best support you. I will also help you to make gradual, lifelong changes that enable you to reach your current and future health goals.
As a Health Counselor, I create a supportive environment that will enable you to achieve all of your health goals. I have studied all the major dietary theories and use practical lifestyle coaching methods to guide you in discovering which approach works best for you.
Thursday, September 6, 2012 - 1:16 PM
   What is Tower Garden®?
Tower Garden® by Juice Plus+® is a state-of-the-art vertical aeroponic growing system. It's perfect for rooftops, patios, balconies–any relatively sunny place outside.
It grows vegetables, herbs, flowers, and many fruits in less time than it takes in soil.
Tower Garden® gives you more control over your family's health
by making it easy to grow fresh, nutritious produce.
Visit
Thursday, September 6, 2012 - 1:11 PM
The next best thing to 
fruits & vegetable
 Good nutrition takes time and planning. Clinically proven Juice Plus,
 helps you bridge the gap between the 7 to 13 servingsof fruits and vegetables 
recommended by The United States Department of Agriculture (USDA) and
 the nutrition you actually get with your busy schedule. 
 Visit  
http://www.core540andjuiceplus.com