Description

Fabletics in the Old Orchard Mall and TASH Wellness for Women, a women's only health, wellness and fitness facility in Skokie are partnering up to provide a GREAT core workout for women of all sizes. Fabletics is promoting their new Plus Size line by having this workout with Sharan Tash who caters to women that have 50-100+ pounds to reduce.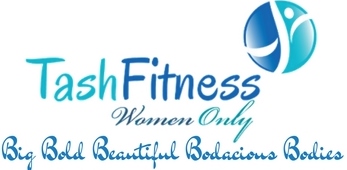 "No one loves to get on the floor to do abs, and why should you? That's not how the abs were made to function."
Join us on Sunday, October 8th from 9:30-10:00 for a great abdominal workout that will leave you looking at your core in a whole new light. We will start the class promptly at 9:30 am and stay afterwards to shop and network.
THIS WORKOUT IS FOR ANY FITNESS LEVEL INCLUDING BEGINNERS!!!! YOU WILL NOT BE GOING ON THE FLOOR!!!
Come before, or stay after for some great shopping. (Maybe there will be a great discount for those that come. SSHHHH - don't tell anyone.)
Space is limited, so sign up soon.
Fabletics with Kate Hudson was launched in 2013 after the founders saw a gap in the activewear marketplace: there were plenty of luxury brands, but none that offered stylish and high quality gear at an accessible price point. Their mission: "At Fabletics, we create clothing that inspires you to stay active, whether that means competing in an iron(wo)man competition, sweating in the studio, or chasing after your kids. Our on-trend designs are high in quality at prices you'll feel good about. This is where the inspiration starts. Beyond the clothing, we foster a community of people who embrace our mantra – "Live Your Passion" – every day."