Description
Join us on the Boardwalk to start our Sunday off sweaty.
We're partnering with Granite Properties to bring you our signature CORE45 class at 1030am on the boardwalk! Book your spot & bring your friends. We'll have swag, giveaways and treats so come prepared to have some fun!
ABOUT CORE
Back to basics. No equipment, no gimmicks - just the music, a mat, and you. CORE45 is a FULL BODY 45-minute rhythm-based movement class designed to strengthen, tone, and sculpt the body. Expect simple, repetitive movement, mixed in with explosive plyometrics, and to leave feeling rejuvenated and enlightened.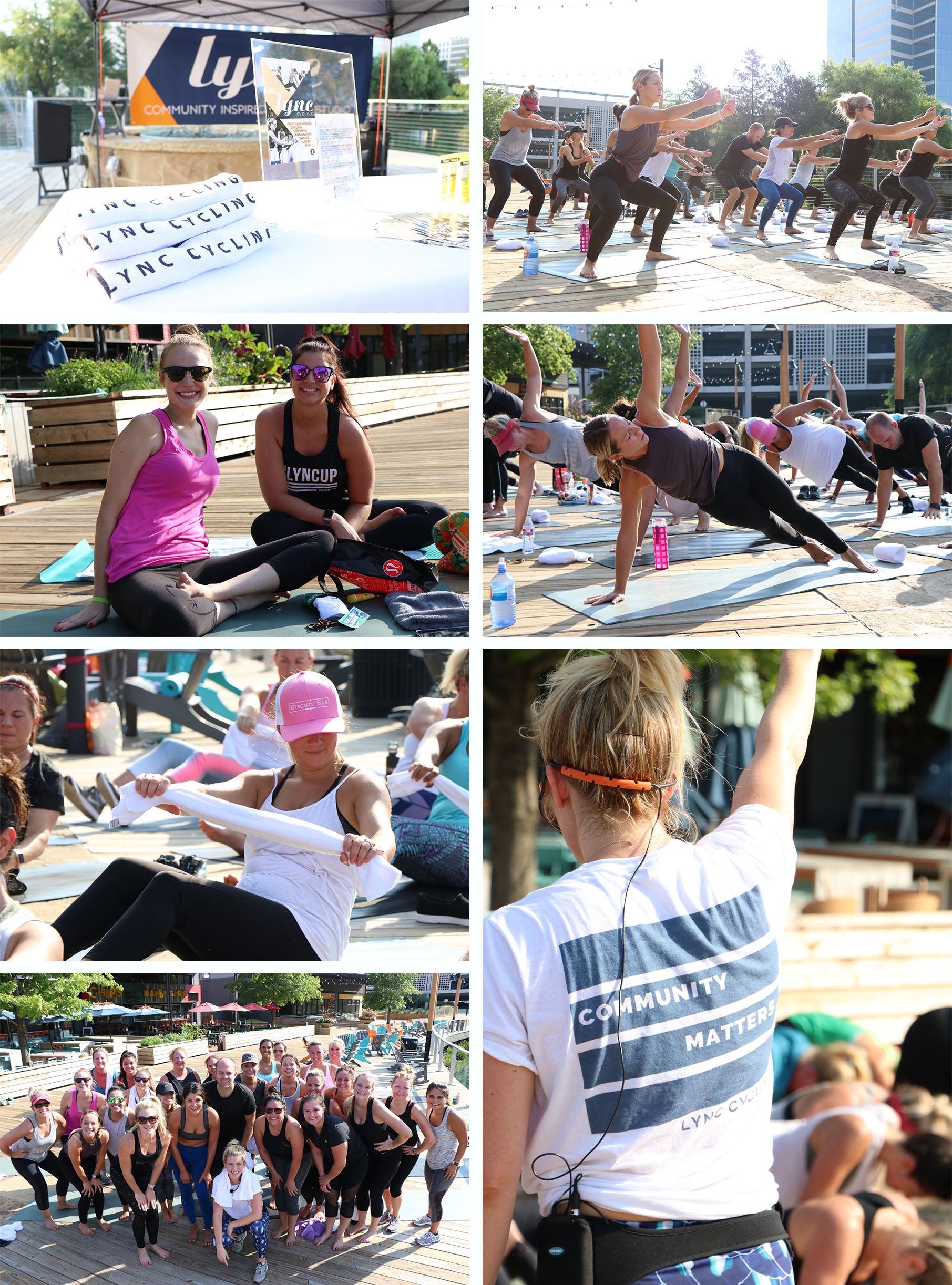 REVIEWS
---
"Tough class! Movements are done for a longer period of time than other classes and you can feel it!"
"This is one hell of a burn! Small movements had me sweating!"
"Love this class. Its tough but so uplifting when you make it to the end!"
"Class was challenging in a good upbeat way and the instructor was so much fun and had a great music selection!"

"I am SO DANG ADDICTED to this class! It is bodyweight movements that flow to the beat of each song. You may be skeptical at first, but TRUST me, it burns soooo good! Don't let the name "CORE" fool you either. The movements utilize your entire body with your core being the foundation. This class flies by and you always leave feeling so good because of the "cardio bursts" at the end. Their energy and encouragement pushes you to your limits! I highly recommend this class to anyone looking to change up their routine!"

"Cant get enough of this class. Wonderful way to use your body to get get in shape."

"Instructor was fantastic at providing modifications. Still a tough workout even with those! Ill definitely be back."

"This class was awesome!! Core was soo sore the next day!! Definitely, recommend going!!"
---

FAQ



It's my first class with Lync. What do I need to know?
YAY! We can't wait to see you. You will need to wear exercise clothes that will be comfortable to sweat in. You may be barefoot or wear tennis shoes, up to you! Please arrive 15 minutes early for class so that our staff can get you properly set up on your mat before we get started. When you do arrive, check in at the sign in spot so that we know you've arrived! Lastly, be sure to bring water with you to class–you'll need it!
Do I need to have a mat?
We have some mats to use but you are welcome to bring your own mat.
Other info:
There are only 60 spots available. This class is for all skill types from beginner to advanced. Classes will begin promptly at class time (9am). Please arrive 15 minutes early. You will need to sign a waiver form. If you have any other questions, comments or concerns, visit our website at lynccycling.com to learn about our studio or shoot us an e-mail to connect@lynccycling.com.
The owner of the building and Property Manager assumes no liability for this transaction and are not a party to the transaction.