Description
CoRe's New Mediator Group is excited to have leading mediators and trainers Donna Soules and Gordon Sloan lead us through two skills development and practice sessions. These sessions will refresh and continue the development of mediator reflective and process management skills.
Join us to learn, practice and network with other conflict resolution practitioners!
March 6 - Reflective Skills with Donna Soules
March 28 - Process Management Skills with Gordon Sloan
The Overthinking Conflict podcast is supporting these practice sessions with a weekly series called Reinforcing Foundations. Each week they will be posting interviews with conflict resolution practitioners and trainers from different areas focusing on the six skills being presented. Listen online or subscribe on Apple Podcasts or anywhere you get great podcasts.
Paraphrasing
Effective Questions
Reframing
Boundary Setting
Assertiveness
Process Management
---
REFLECTIVE SKILLS
7:00 – 9:00PM March 6, 2018
KPMG Vancouver 777 Dunsmuir St. V7Y 1K3
In this workshop, Donna Soules will lead participants through quick refreshers, games, and role-plays to brush up our skills on:
Paraphrasing

Intentional Questioning

Reframing
The format will include short summaries of each reflective skill followed by active participation and coaching. Anna Richards, a professional mediator and instructor/coach at the Justice Institute of BC, will be joining Donna to coach and provide feedback.
Bring a scenario from your mediation practice to workshop and role-play in small groups with supportive observer feedback.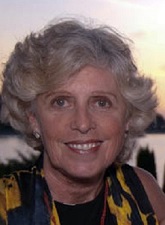 Donna Soules, Cert. ConRes., MA (Conflict Resolution), has been a trainer and mediator in private practice since 1993. She specializes in workplace, non-profit agency, family, custody/access, school conflict and Aboriginal issues. She is also an instructor at Vancouver Island University in Nanaimo. Donna is a Mediate BC Civil Roster mediator and is principal at Soules Consulting, which can be found at www.soules.ca.

---
Our thanks to the following sponsors and cooperating organizations: