Description
CFOLC's Problem Solving Webcast
Core Leadership: Driving High Performance Teams
hosted by The CFO Leadership Council
Wednesday, September 19, 2018
12:00PM - 1:00PM ET
Note: Dial In info will be sent in your registration confirmation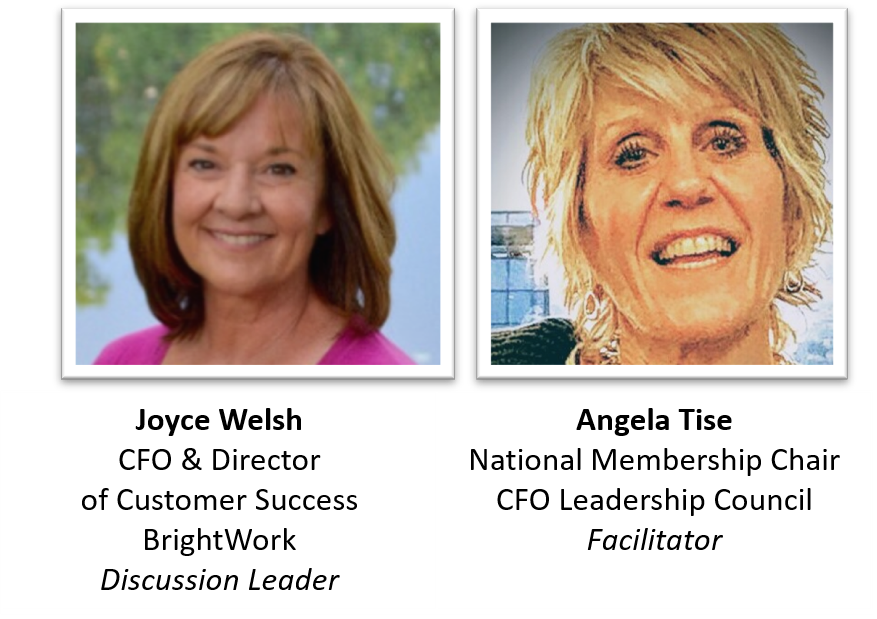 Discussion
Think back to a day when you and your team were completely 'in the zone,' knocking out an exciting project without issues or roadblocks snarling your progress.
What if you had a system that identifies this zone (or core) for each of your team members? And further, what if you had a ready set of tips and tricks to bring your team back into their core when you see that they're slipping?
Join The CFO Leadership Council and Joyce Welsh for 'Core Leadership: Driving High Performance Teams,' where we'll introduce a simple, practical method to identify your team members' core profiles, their habitual defenses, and best practices to help your team either stay in their core or move back in if they've slipped.
Learning Objectives
1. Define Your Core Profile and Defense using the Rhys Method® Life Purpose Training System
2. Tips to quickly identify the Profiles/Defenses of your Team
3. Tips to bring yourself and members of your team back into their core to increase the success and productivity of your team.
About Our Speaker
Joyce Welsh, CFO & Director of Customer Success, BrightWork
Joyce Welsh is a writer, speaker, and coach dedicated to answering the question "How do we stay in our core as we face the stress of work and the challenges in our personal lives while trying to have an impact on our world?"
With her roots in Finance and Operations, she spent the past 30 years passionately studying and experimenting with 'Doing Business Differently' or 'Remodeling your Life – At Work'.
Outside of her financial studies, she has done extensive studying in coaching, meditation, positive affirmations, yoga and neuroscientific explanations of the behavioral patterns we display at work and home. She continuously experiments with simple techniques to bring more joy/satisfaction and less frustration/stress into the workday, for herself and her team. She wants to share her findings with you!
Joyce graduated summa cum laude with a Bachelor of Science from University of Massachusetts Lowell with a double major in Accounting and MIS. She received her Masters in Taxation from Bentley University. She is a Certified Public Accountant in Massachusetts, a Graduate Level Instructor at RTI, a personal development institute. She holds numerous certificates in coaching, meditation, energy medicine and applying personality profiles in the workplace.
Topic Questions
If you have specific questions in advance of the presentation, please send them to Angela Tise angela@cfolc.com for inclusion in the presentation.
We know this topic can generate hours of conversation and because we value your time and have only allocated one hour, we want to work as many of your questions as possible in to the initial discussion. Please note, we will leave time for Q&A at the end and we will also invite your questions and comments as the presentation is happening.
Registration
To register for this program, simply click on the green tickets button. All current CFO Leadership Council Premium and Online members can attend this event for free. (If you don't know your code, contact your chapter Marketing Director). Non-member senior financial executives who are CFOs, Vice Presidents of Finance, Directors of Finance and Controllers (or the like) are welcome to attend this program.

Please note The CFO Leadership Council reserves the right to decline any registration.
CPEs are not offered.
---
More Information
For more information about this program or The CFO Leadership Council, please contact Angela Tise, Northeast Regional Director at angela@cfolc.com.
---