SURVIVE OR THRIVE? EXPERT NEGOTIATION SKILLS ARE THE KEY!
About this event
This event is sponsored by: Chicago Title DFW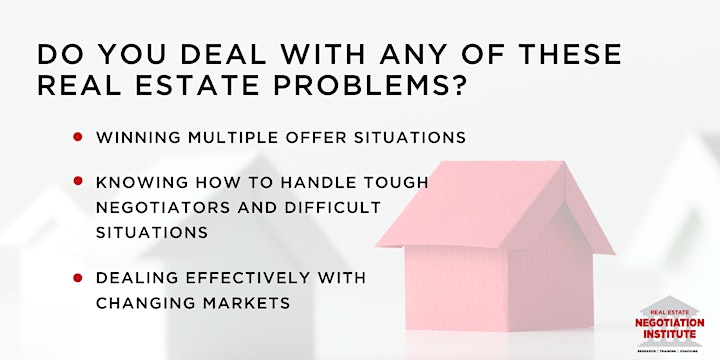 We recognize that Real Estate Agents receive no negotiation training in their licensing education, yet it's the number one skill to be successful as an agent.
Professionals across all disciplines, including real estate, benefit from expert negotiation skills! Over 70,000 Real Estate Agents have transformed their skill-sets through our training, increasing results for their clients & themselves.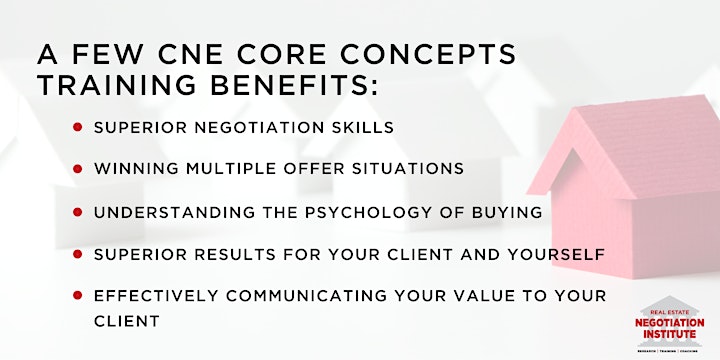 THREE easy steps to transform your career!
Register now.
Take the course.
Become a Certified Negotiation Expert
*** This course takes place on Zoom, and CE is approved in TX ***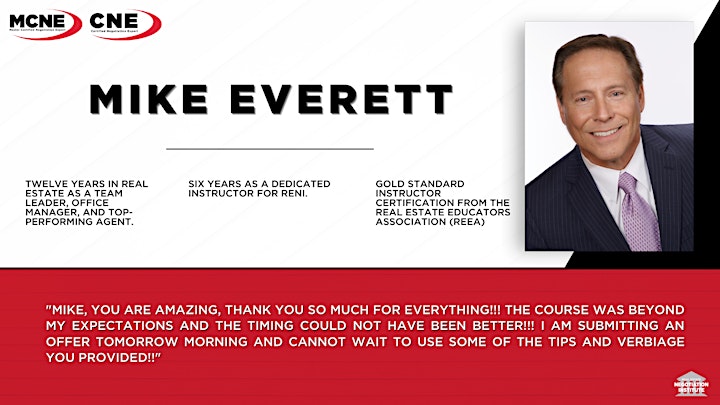 More About Your Instructor:

Organizer of Core Concepts (CNE) - Zoom Class (Mike Everett)
Having trained over 70,000 agents, The Real Estate Negotiation Institute™ (RENI), is the leading negotiation training company serving real estate professionals across North America.
Founded in 2005, RENI has emerged as the unchallenged leader in negotiating and representation training in the real estate industry in the U.S., Canada, and Mexico.
>> View Testimonials <<