Core Competency in Social Media for Business Success - A 4 Part class

Wednesday, July 24, 2013 from 5:00 PM to 9:00 PM (EDT)
Event Details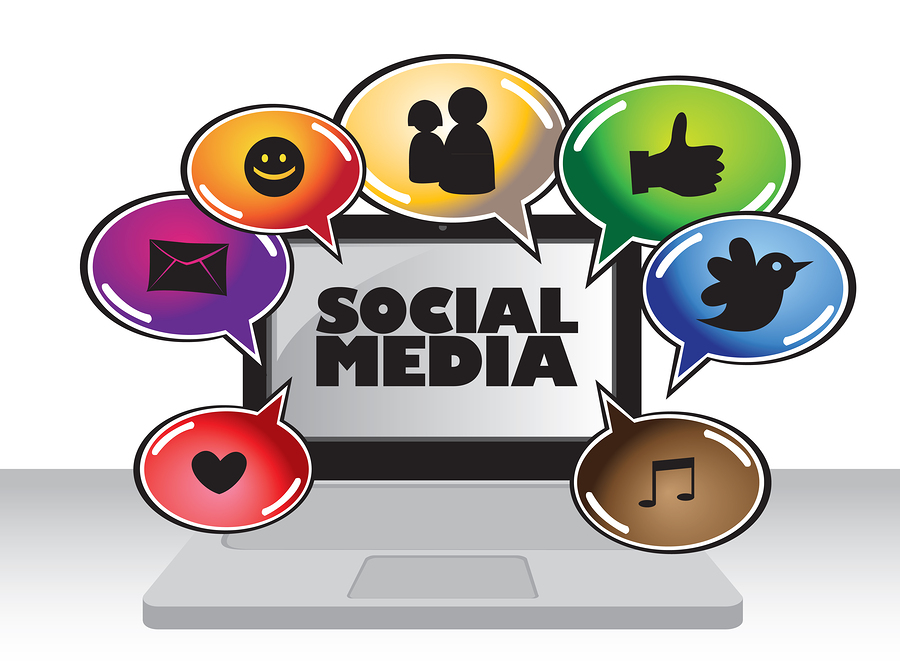 Finally a class that goes over all the fundamentals of the top social media platforms in detail. Hands-on (laptop required). This class is a total 16hr of training - 4 sessions that are 4hr each!  July 24,31, August 7 and 14th.

This class fills in the gaps that you never had time to sit down and learn. Bring a bag meal and join Martin Brossman and Deborah Oronzio for this series of four hands-on workshops!

We know that building strong and loyal relationships helps a business to get started and to grow. Social media can help in ways that we may have never dreamed were possible.  
And, the good news is that it doesn't take massive sums of marketing dollars to make it effective.  The effective use of social media is a perfect fit for small-business owners and entrepreneurs who usually have little discretionary cash for promoting their businesses, especially in the early days.  
This course will provide participants with basic knowledge about a variety of social media tools and will offer strategies for how to use them most effectively:
Social media  - Facebook, LinkedIn, Pinterest and Google+

Mobile marketing

Free local directories - Yelp, Google Local, Trip Advisor

Location-sharing sites like Foursquare
Class time will include the basics of how to set up accounts for these online tools with intensive focus on how to use these tools most effectively to drive customers to your business and generate revenue.  A how-to reference manual will be included in the registration fee. 
Who this training is for: Virtual Assistants, Marketing people wanting to deepen their skills, Small Business owners and anyone that wants to enhance their skills for a career.

Seating is limited so register now!
Computers are not supplied - you will need to bring a laptop or notebook with you and have a gmail account (also having a Google+ account with a picture is suggested but not required).

Important! This course supplies the basic knowledge that is recommended for the comprehensive 14-week Social Media Management Certification training starting on August 19th in Pittsboro. Learn more about the full Social Media Certification program at http://MySocialMediaMastery.com

What Others Say…
"I have attended Martin's training a number of times now.  Each time I come away with an enormous amount of usable information and advice.  He is wealth of knowledge and a down to earth communicator whose enthusiasm is contagious.  I highly recommend attending any of his classes".

About the trainers:
ABOUT MARTIN BROSSMAN
Martin Brossman is a leading authority on social media and online marketing. He is a busi-ness coach, consultant and a dynamic trainer known for his insight and humor. A member of the National Speakers Bureau, Martin is a popular speaker on social media topics. He teaches at North Carolina community college Small Business Centers throughout the state. Martin offers customized coaching and training solutions for individuals and groups integrating social media, social networking and reputation management strategies. An advocate for professional transparency, Martin is a catalyst for achieving powerful business results with integrity. An overview is featured on his website, ProNetworkingOnline.com.

His recent books, Linking Into Sales and Social Media for Business, provide guidance and resources for accelerating professional networking and marketing; both are available at Amazon.com.
Martin's clients have included: IBM, SAS, GlaxoSmithKline, EPA, Women's power networking, North Carolina Association of Certified Public Accountants, Professional Photographers Association of NC, Small Business Centers, Chambers of Commerce, Counties and Towns across NC…. to name a few.

Active Member of ASTD—American Association for Trainers and Developers, NSA—National Speakers Association

Recognition: 2007 Ron Hering Mission of Service Award, 2009 Ethel N. Fortner Writer and Community Award from St. Andrews Presbyterian College, RTP volunteer of the year 2001 by the Governor of NC & IBM Mean's Service award, completed, Fonder of the KI Coaching: Coaching Certification Program, Founding member of UPSA of RTP, Certified & Registered Sales Profes-sional (CRSP), Certified & Registered Sales Professional Trainer (CRSP-T)

Martin on-line:
- Facebook Business page: http://facebook.com/martinwbrossman ....... 2,240 Likes -
- BrossmanOnFB.com Twitter: https://twitter.com/martinbrossman ....... 3,547 Followers
- BrossmanOnTW.com LinkedIn: http://linkedin.com/in/martinbrossman ...... 3,420 1st Degree, 1,410,600 2nd & 14,210,200 3rd - BrossmanOnLI.com
- Google Plus: https://plus.google.com/u/0/103386024139526427298/posts ……. 619 circled - 1,296 in my circles
- BrossmanOnGP.com Youtube: https://www.youtube.com/user/martinbrossman—130 subscribers and 33,180 videos viewed
- BrossmanonYT.com Pinterest: http://pinterest.com/martinbrossman/ … 552 Followers
- Pinterest business: http://Pinterst/martinwbrossman/
- Instagram: http://instagram.com/martinbrossman
- Foursquare: https://foursquare.com/martinbrossman
- Podcast: LinkingIntoSales.com on iTunes and Stitcher with over 300 active listener To schedule a class contact Colleen

ABOUT DEBORAH ORONZIO:

An extensive background in business management, marketing, sales, education, training and business counseling, Deb has developed the skills necessary to help others succeed in their career plans and in their businesses.  Her greatest satisfaction comes from establishing a connection with her training participants knowing that she has offered information that enlightens them and that they will apply to make better decisions in the future.  She is also delighted when working with a client when the light bulb goes on and they experience their own personal breakthrough that will propel them towards achievement of their goals.
Deb's philosophy is that growth comes from within and that we simply need an impetus at times to uncover our unique capabilities, talents and skills.  Because she has had to dig deep and reinvent herself on several occasions during her career, she can relate to the feeling of being stuck and she is adept at helping you to move beyond paralysis to action.


Learn more about Deborah Oronzio at: http://DeborahOronzio.com

When & Where

Team Nimbus
3801 Computer Drive
#101
Raleigh, NC 27609


Wednesday, July 24, 2013 from 5:00 PM to 9:00 PM (EDT)
Add to my calendar
Organizer
by Martin Brossman
Local Networking, Workshops & Classes
Martin, a success coach, speaker, trainer and author, has been mastering the art of networking in the Triangle since 1982 (www.coachingsupport.com). He has originated numerous successful in-person and on-line networking groups which have facilitated meaningful business connections among members.
Martin is a leading authority on social media and online marketing. He is a dynamic trainer known for his insight and humor. A member of the National Speakers Bureau, Martin is a popular speaker on social media topics.  He teaches at North Carolina community college Small Business Centers throughout the state. (http://www.ncsmallbusinesstraining.com/)

Martin's computer skills have powered his keen ability to create and teach crucial new Internet communications, such as blogging, podcasting and on-line networking. His own podcast show can be heard at (www.InquireOnLine.info).
He offers consulting on how to generate profitable alliances by maximizing face-to-face and on-line presence and managing "the conversation of you" on the Web (www.ProNetworkingOnLine.com ) . 
See all of Martin's connections at www.MartinBrossmanAndAssocaites.com .
Core Competency in Social Media for Business Success - A 4 Part class