Description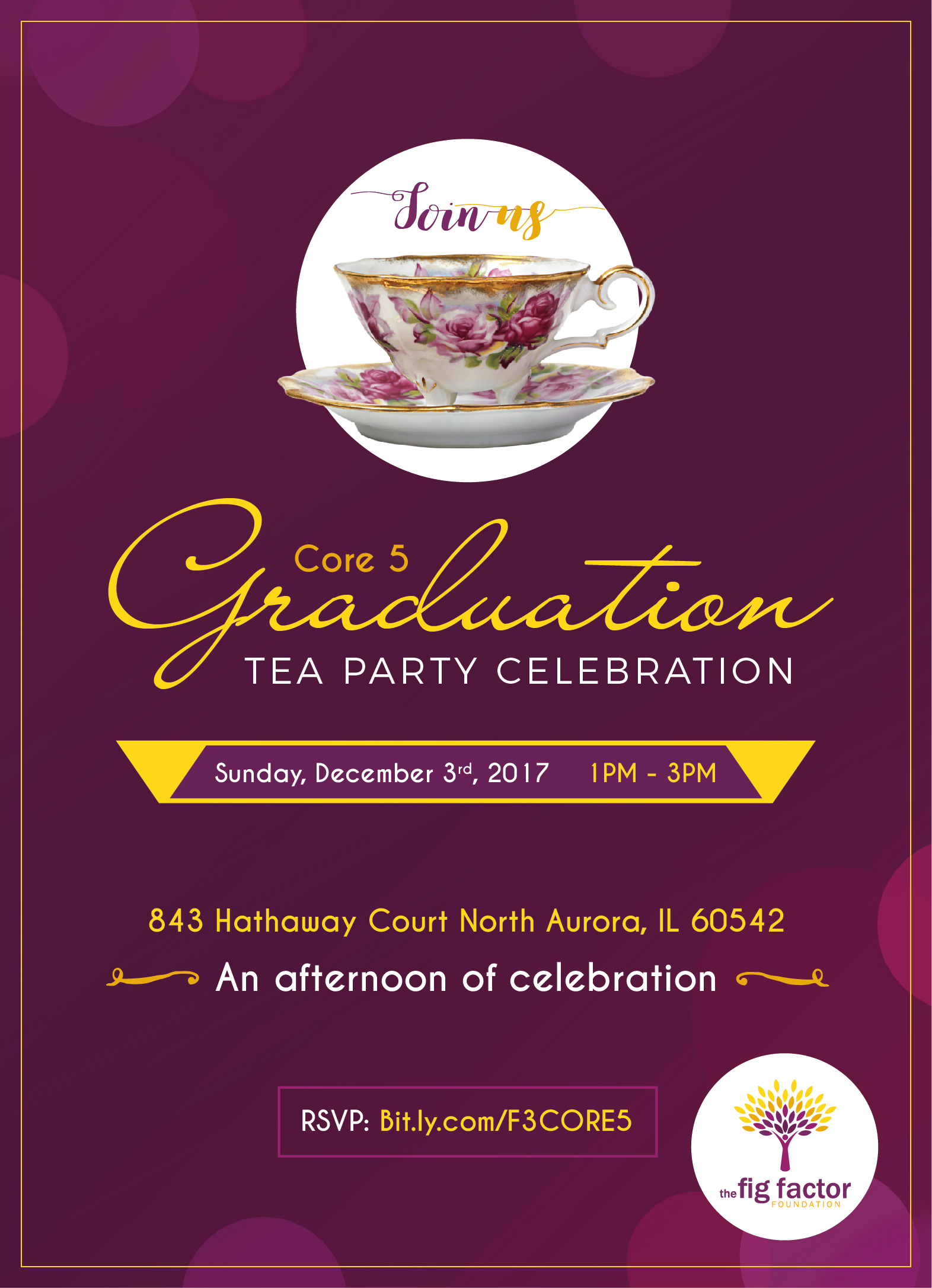 Join us as we celebrate your graduation of the six-month mentorship program as CORE 5 graduates. It will be day filled with suprises and unique experiences. Here is the agenda for this AMAZING experience:
The theme for this graduation is: "Tea Party Celebration"

You will:

Share your experience as a CORE 5 graduate
Reconnect with your mentors
Try on different hats while you enjoy tea and appetizers with your fellow graduates and mentors

You can't miss it!

Jackie