About this Event
You Must Have a Ticket to Attend This Event.
Ticket includes one copy of The Core 4 book, food, drinks, and book signing at The Soul Care Barn in San Diego.
4-6 pm
Join Steph Gaudreau, nutritional therapist, strength coach, and creator of StephGaudreau.com and the former Stupid Easy Paleo, for a launch party celebrating her newest book, The Core 4: Embrace Your Body, Own Your Power.
Steph will read the rally cry and vision from Chapter 1 of The Core 4. You'll get a personalized copy of the book, included in the ticket price, and there will be plenty of time for selfies!
About the Food
The BEST food and (non-alcoholic) drinks will be provided by Chef Joann Customized Catering. Paleo-friendly and plant-based options will be featured.
About the Venue
The Soul Care Barn is a relaxed and welcoming private venue located in the lovely Mission Hills neighborhood of San Diego close to both I-5 and I-8.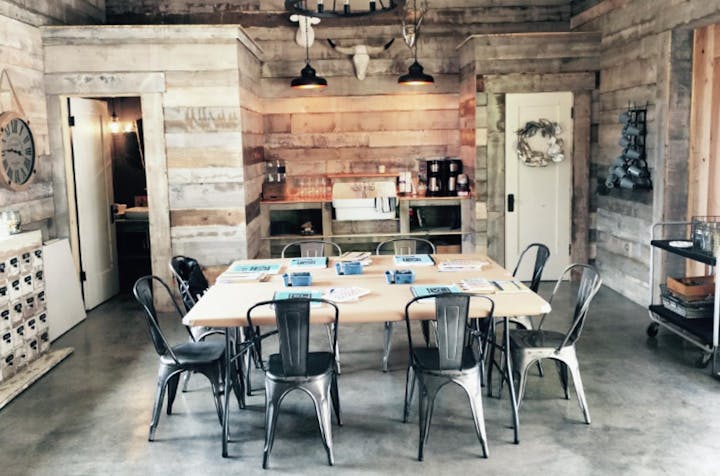 About The Core 4: Embrace Your Body, Own Your Power
At last, a no-bullsh*t, shame-free strength transformation program for women.
Since 2011, nutrition and fitness expert Steph Gaudreau has impacted the lives of thousands of women through her fierce-love approach to strength and badassery, what she calls The Core 4. The success of her program can be found in the astounding health results from those women who have tried it—including muscle definition, body confidence, restful sleep, and a strong powerful outlook that permeates every facet of life.
In The Core 4 Steph finally offers women a strong body and mind achieved through minimal time on the treadmill, simple workouts, targeted nutrition (that is also delicious!), and mindset practices with clear results. When you focus on The Core 4--Eat Nourishing Foods, Move with Intention, Recharge Your Energy, and Empower Your Mind--you give yourself the gifts of care, strength, and resiliency, and take a powerful step toward the life you want.
About Steph
Steph Gaudreau holds a BS in Biology–Human Physiology, an MA in science education, and is a Certified Nutritional Therapy Consultant. She is the founder of the popular, award-winning health website, Stupid Easy Paleo, and her newest extension, StephGaudreau.com. Her mission is to provide the most kickass inspirational strategies for building a stronger body, mind, and spirit. She has a chart-topping podcast, "Harder to Kill Radio," where she talks all things fitness, nutrition, and mindset about how to build unbreakable humans. She lives in San Diego, California.
Follow her at @steph_gaudreau and stephgaudreau.com