About this Event
Two-part Course:
Saturday, November 9, 10am - 3pm
Saturday, November 23, 10am - 3pm
In this workshop, participants will get an introduction to mycology, with emphasis on cultivating the bizarre, macabre mushrooms Cordyceps militaris. Topics will include the evolutionary history, life cycle, cultivation, molecular mycology and more!
We will discuss low-tech and high-tech methods for cultivating mushrooms, followed by hands-on learning in the lab. Each participant will go home with their very own inoculated jar of cordyceps to fruit at home, as well as complementary cultures in petri and/or syringes. We will also discuss how to use foraged or cultivated mushrooms for food, natural medicine, material and art. Students are welcome to bring their own specimens if they want to learn how to clone wild crafted mushrooms (legal mushrooms only please!).
This course is also intended to inspire and bring together mushroom-enthusiasts in the area who can myceliate and propagate.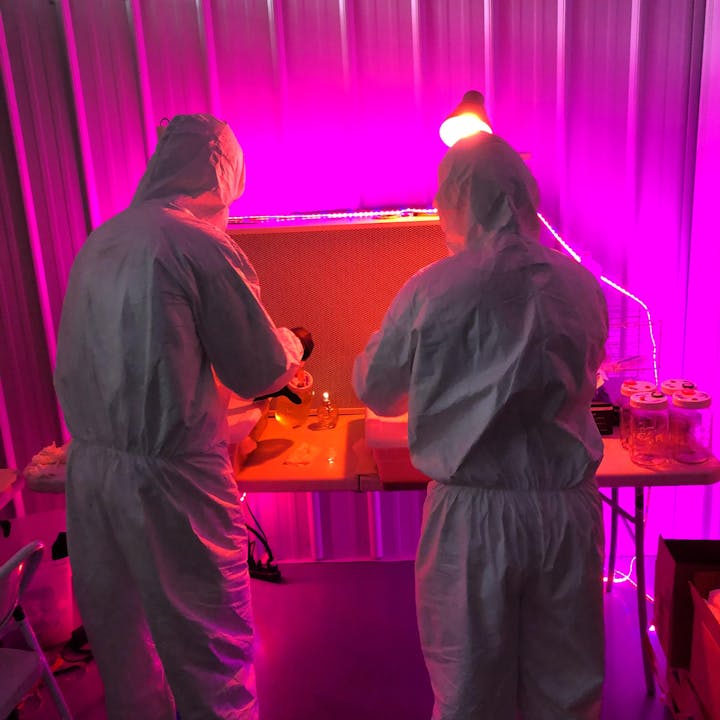 Madeline is an avidly self-taught citizen mycologist born in Kansas City, Kansas. She currently manages the lab for Mushroom Revival, where she cultivates Cordyceps militaris mushrooms and experiments with myco-materials. As an aspiring pioneer in unraveling the unseen strategies within fungi, Madeline focuses on experimentation and observation in hopes to help advance our understanding of these beings.