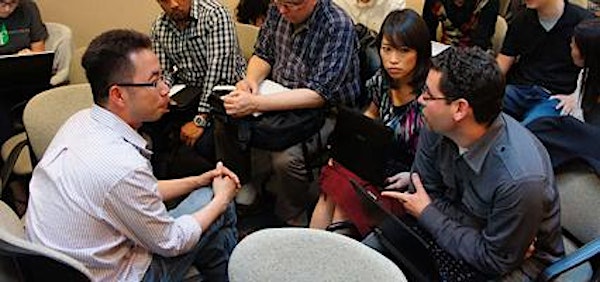 Cordoba 2023 Lanzamiento VIP
Date and time
Wednesday, June 7 · 6 - 8pm -03
Location
ICDA Obispo Tejo 323 Cordoba Argentina
Description
El 7 de junio lanzamos el cohorte 2023 del Founder Institute Chapter Córdoba y queríamos invitar a todos los mentores, directores, graduados y nuevos founders a conocerse.
Additional Resources:
Find more Startup Events, learn about Finding a Co-Founder, or visit our Insight Blog for more startup tips.
About Founder Institute:
The Founder Institute is the world's most proven network to turn ideas into fundable startups, and startups into global businesses. Since 2009, our structured accelerator programs have helped over 6,000 entrepreneurs raise over $1.75BN in funding. Based in Silicon Valley and with chapters across 95 countries, our mission is to empower communities of talented and motivated people to build impactful technology companies worldwide.
About the organizer
At Founder Institute, we provide expert guidance for startup founders and access to the largest global community of advisors. Our structured accelerator programs are taking place in more than 200 cities in 90+ countries worldwide. Since 2009, we have helped over 6,000 entrepreneurs turn their ideas into fundable startups and scale their businesses.
Founder Institute empowers founders by hosting local and global events. Join us to network with entrepreneurs, mentors, and investors.
What you will learn at FI events:
How to pitch your idea
How to find a Co-Founder
How to scale and make your startup attractive to investors
Browse more startup events happening in your city and online. Learn more about our accelerator programs here.