Description
Get Corda trained in a day!
This free Corda Bootcamp is led by the Corda developer relations team.
It will be a whole day of building expertise in Corda on Friday, 8th November 2019.
The demand for blockchain technologies is proliferating across industries. A full day of hands-on training with expert instructors will give you the know-how and assurance to become a true blockchain developer.
Seats for the Corda Bootcamp are limited and free of charge, so be sure to secure yours as soon as possible. Register now!
Requirements:
Attendees must have a technical background and basic familiarity with Java

Attendees must bring their own laptops

Attendees should set up their machines ahead of time by following the instructions as given below.
Agenda:
09:00 - 09:30 - Check-in

09:30 - 10:00 - Setting up Environment

10:00 - 10:30 - Running a CorDapp
10:30 - 12:00 - States

12:00 - 13:00 - Lunch
13:00 - 14:00 - AWS Talk (Topic: Corda Enterprise QuickStart Demo) by Carl Youngblood, AWS Solutions Architect

14:00 - 15:00 - Contract

15:00 - 16:00 - Flows

16:00 - 17:00 - Putting it all together

17:00 - 17:30 - Q & A
Set-Up Instructions
Download and install:

Oracle JDK 8 JVM (minimum supported version 8u131)

IntelliJ Community Edition (supported versions 2017.x and 2018.x)

Download the bootcamp-cordapp repository:

git clone https://github.com/corda/bootcamp-cordapp

Open IntelliJ. From the splash screen, click Import Project, select the bootcamp—cordapp

folder and click

Open

Select Import project from external model > Gradle > Next > Finish

Click File > Project Structure... and select the Project SDK (Oracle JDK 8, 8u131+)
• Add a new SDK if required by clicking New... and selecting the JDK's folder
If required, wait for Gradle and the dependencies to download

Open the Project view by clicking View > Tool Windows > Project

Run the test in src/test/java/java_bootcamp/ProjectImportedOKTest.java by clicking the little green arrow. It should pass!

Check the troubleshooting guide if you get into trouble: https://github.com/corda/bootcamp- cordapp/wiki/Troubleshooting
Venue Sponsor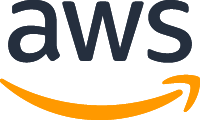 Feel free to check out Corda Enterprise QuickStart at the AWS Marketplace to quickly and easily deploy the latest versions of Corda Enterprise.