Description
"Truly my soul finds rest in God; my salvation comes from Him" (Psalm 62:1).
What would it mean to actually live this way? How would our lives look different if we allowed God to be God? Imagine the difference.

Women of Coram Deo, please mark your calendars and plan to join us in Nebraska City on May 17th and 18th for the Coram Deo Women's Retreat. We'll spend our time focusing intently on this one verse - and we're thrilled to welcome Jani Ortlund to lead us! Jani is a mentor, pastor's wife, Bible teacher, and Vice President of Renewal Ministries. She's got a lifetime of godly wisdom to share with us. You won't want to miss this opportunity!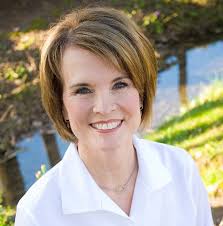 ---
RETREAT AGENDA (subject to change)
Friday, May 17th:
4:00 - 6:00 Arrival | Check-in | Hospitality
4:00-6:00 Meet & Greet - Outside Patio, Walk the grounds, Chapel or Room Time
6:00-7:00 Dinner Served in the Dining Hall
7:00-7:30 Break/Transition
7:30-7:45 Welcome / Introduction - Lindsey
8:05-8:35 Talk #1 Jani Ortlund
8:35-8:45 Break
8:45-9:20 Discussion Groups & Prayer
9:20-9:30 Worship
9:30-? Game Room Open | Personal Time | Bedtime
Saturday, May 18th:
7:00-9:00 Prayer in Small Chapel | Personal Time | Sleep In
7:30-8:30 Breakfast Served in the Dining Hall
8:30-9:00 Break/Transition
9:00-9:30 Worship
9:30-10:00 Talk #2 - Jani Ortlund
10:00-10:15 Break
10:15-11:00 Discussion Groups & Prayer
11:00-12:00 Break | Transition | Prayer | Personal Time - Pack up your room
12:00-1:00 Lunch served in the Dining Hall
1:00-1:25 Break/Transition
1:25-1:30 Worship
1:30-2:00 Talk #3 - Jani Ortlund
2:05-2:20 Break
2:20-3:05 Discussion Groups & Prayer
3:15-3:45 Worship
3:45-4:00 Sending Off
---
Hotel Accommodations: We are offering double-occupancy accommodations at The Lied Lodge. Due to hotel availability we are asking for a handful of women to share a few King Rooms. These rooms have a king mattress only, so you can share a bed or an air mattress will be available. You will have a chance to volunteer during registration - thanks in advance.
Be sure to visit the website to view all hotel amenities: www.liedlodge.org.

Early Arrival for Your Retreat Experience: We have secured an early arrival retreat rate of $114 for those wanting to check-in on Thursday, May 16th. You will be able to add this option during the registration process. Rooms are available as single/double occupancy. If you plan to share the room (double occupancy) - only one person needs to register for the room. These rooms are first come, first serve and based on hotel availability.

Feel free to contact Tracy Curtis with any questions: tracy@courtesyplanning.com or 402-880-4818.
---
FREQUENTY ASKED QUESTIONS:
Please be ready to provide 1-2 names for your roomate of choice during the retreat (no more than two people to a room)

Consider carpooling to NE City with a freind or GC gals.

Infants in arms are welcome. A nursing/pumping room and milk storage will be made available for nursing mothers.

Scholarships are available; first come, first serve. Please contact Lindsey Kaiser for more information (lindsey@cdomaha.com)

Limited spots are availabe for Saturday only attendance. Please contact Tracy Curtis for more information (tracy@courtesyplanning.com)