Description
Do you want to supercharge your online and on-ground sales?
Do you want your customers to remember your message and brand?
Do you want to dominate your market place regionally and globally?
Designed & Developed for entrepreneurs, marketing professionals and business owners who want the most practical approach to spice up their copywriting.
WORKSHOP BENEFITS
Craft Attention-Grabbing headlines
Sexify your products and services with Engaging Benefit Statements
Create marketing messages that your target audience can relate to
Storify your marketing materials with quick and dirty copywriting hacks
Increase sales with killer Call-To-Actions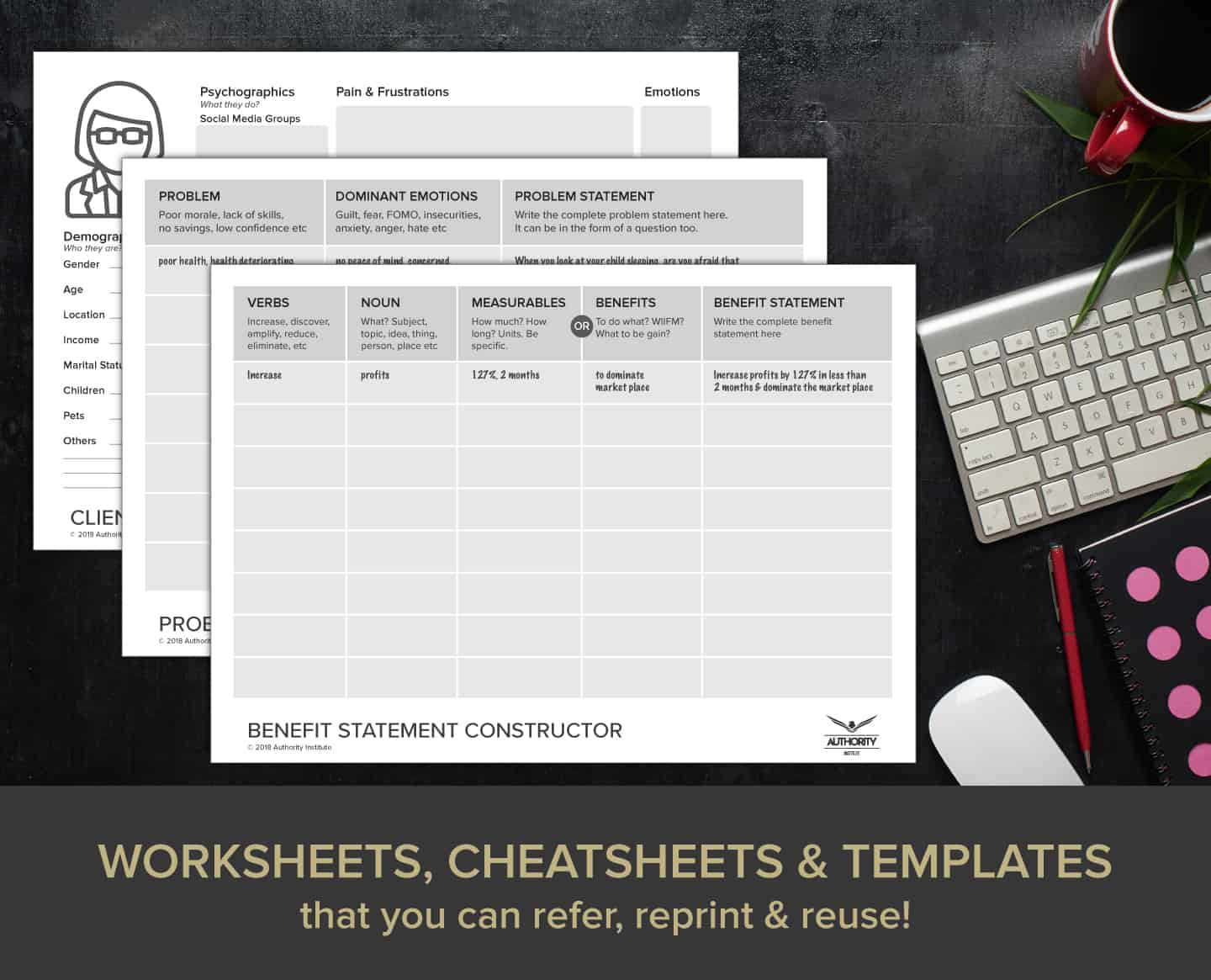 COURSE OUTLINE
0900 | REGISTRATION & NETWORKING
0915 | FUNDAMENTALS, FOUNDATIONALS & FRAMEWORKS
Context Setting & Fundamental Principles
The Authority Amplifier Framework
Getting To The 80%, and How to Get the Last 20%
0945 | YOUR CUSTOMER AVATAR
Ideal Customer Profile
Stepping in Your Customer's Shoes - Demographics & Psychographics
Pain>Frustrations, Goals>Dreams
Dominant Emotions & Emotion Mapping
Manipulation vs. Motivation
Activity: Map out one avatar, identify motivations and triggers
1030 | CRAFTING YOUR MARKETING MESSAGE
Crowd Sourcing Pressing Issues (About Your Product/Services)
Bringing it all together - Avatar + Research
Identifying Benefits & Features
The Art of Giving A Sh!t
Activity: Benefit statement constructor
Activity: Problem statement constructor
Activity: One-line Hero Headline (Framing Question Method)
1115 | COPYWRITING MAGIC
The Psychology of Words
Copywriting Quick Hacks
4MAT Format
What's Your FK Score
Grammar Tools
Activity: The Sexification of your Product Description
1200 | HEADLINE HACKING
How To
List Type
Benefit Stacking
Yes Tags
Facts & Figures
Statement & Statistics
Controversial
Activity: Headline Analyser
1230 | KILLER CALL-TO-ACTIONS
Checklists
Dos & Donts
Words That Work
Injecting Urgency
1300 | Q&A & WRAP UP
1330 | NETWORKING & BYE!
LEAD FACILITATOR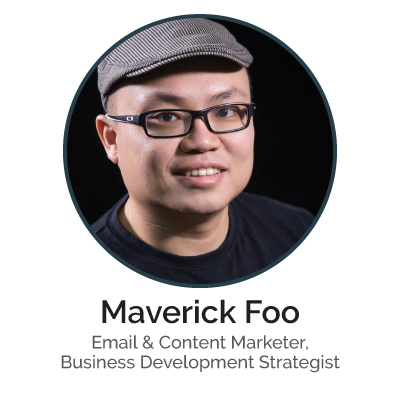 Hi, I'm Maverick, and over the past 15 years, I've been involved in marketing, especially for B2B & high-ticket B2C items. I've worked with and marketed high profile individuals like America's Premier Leadership Authority, Dr. John Maxwell, Renowned Marketing Professor Dr. Philip Kotler, World's #1 Small Business Guru Michael Gerber, International Business Coach Brad Sugars, The Trainer's Trainer Bob Pike, The Man Who Would Not Be Defeated, W Mitchell and more.
I've also worked with local and regional trainers like Richard La Faber and Dr. Billy Kueek, helping them boost their brand in their target markets and establish their authority in their space.
On top of that, I've also the privilege to work with MNCs and local SMEs in the areas of marketing and talent development.
Combining my years of marketing across different channels (print ads, email, content, social media and events), with special focus in the areas of content strategy and copywriting, I have broken down some of the processes the pros used to spice up their marketing materials. Yes, while I admit that it takes talent and experience to achieve top-class copywriting, I realized with the help of templates and frameworks, it is possible to get good copywriting done for your day to day marketing needs.
Looking forward to work with you and your team at the workshop.

FAQ:

Q: Is this a preview to another (pricier) program? Are you gonna upsell me something?
A: No, no upsells. Can't stop you from buying us coffee though. :) Jokes aside, Authority Institute is a relationship marketing consultancy, and we work with clients who usually do not have a marketing department, or wish to outsource some of the functions to us. We may be able to help you in those areas of your business. If you like what we do, and more importantly if you like us, then let's talk.
Q: Will you be giving out any notes or slides?
A: Yes, there will be a slide download for sure, and we'll print some worksheets and templates for you to use during the session. You'll have the PDF copies of those worksheets so you can use them again.
Q: Hmph, I kinda like the way you guys wrote this copy. If I don't want to attend this training, can I outsource my copywriting work to you?
A: Hey, thanks for the compliment. Yeah, we do. Let's talk more at mav@authority.institute.