Description
Do you want to drive more sales to your business?
Do you want to sell more without being pushy or sleazy?
Do you want to boost your conversions… all by changing your words on your ad (aka copywriting)?

Why learn copy?
You can increase conversions and sales wherever you go (You'll see why in a minute).

You don't need expensive software, subscriptions or a high-spec hardware to write copy. All you need is Google, internet connection and a laptop.

Nearly everyone can learn it quick and get results fast. (Copywriting is persuasion. And persuasion is a series of steps, not rocket science.)

Here's the BIGGEST reason to learn copy
Copy doesn't just work for Facebook Ads
Google Adwords = what makes a good ad? = GOOD COPY
Email marketing = what makes a good email? = GOOD COPY
Content marketing = good useful info and GOOD COPY
Video marketing = a good video is based on a solid persuasive script i.e. GOOD COPY

ALL GREAT MARKETING comes down to the copy behind it, be it:
+ Text
+ Audio
+ Video


Compelling copy is the cornerstone of every marketing campaign.
The higher the quality of your copy, the higher the sales.

After this workshop, you will discover how to write copy that works instantly - not months from now. No more blind guessing if your ads will convert. You will finally "get it" as to why your ad may be missing the mark (and what to do about it).
What if you could click Publish today and start generating sales instead of crickets?
What if each time you run an ad, you get more cash in the bank instead of Facebook receipts?


What if you could make more money with every word you write than ever before?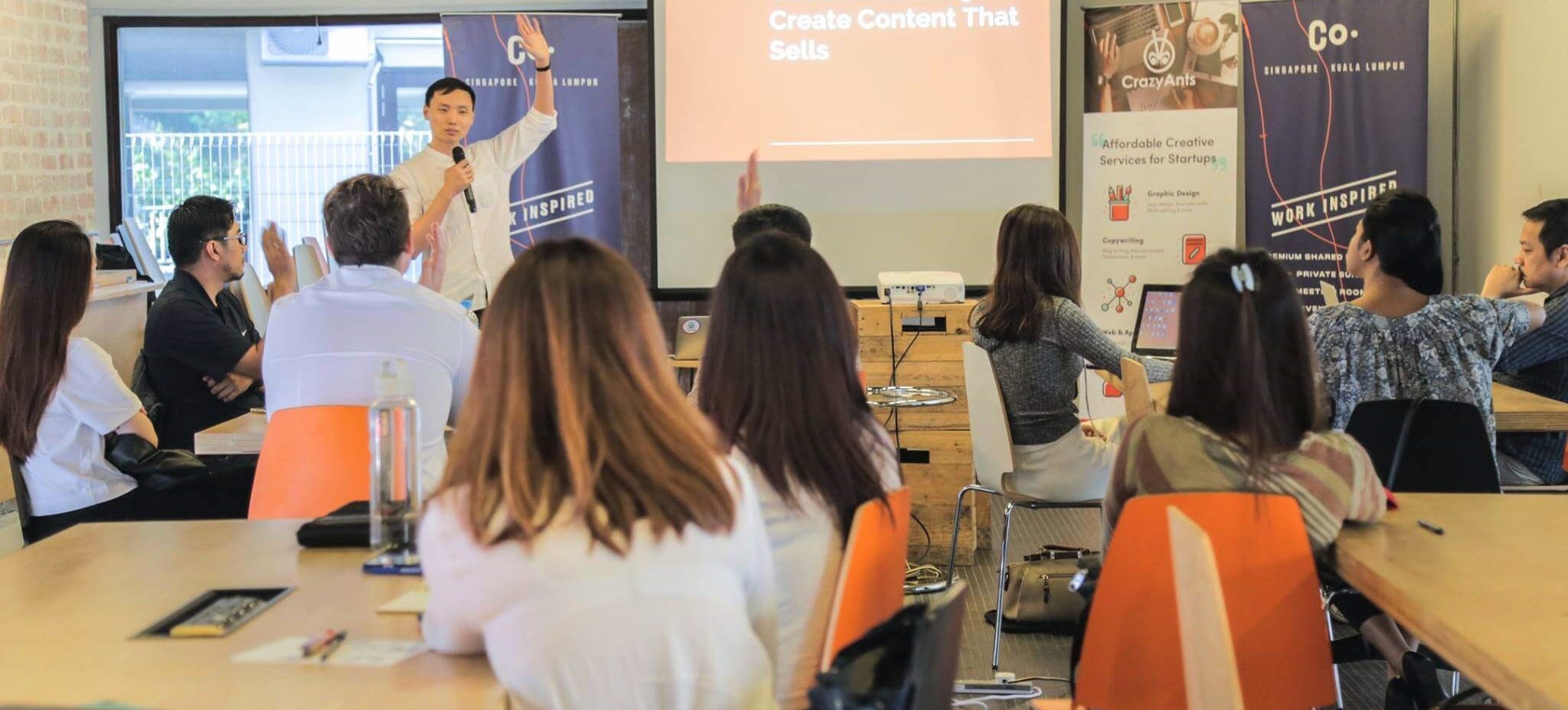 In this 1-day workshop, you will discover the tried and true secrets of copywriting that converts from an experienced digital marketer and copywriter who has worked and consulted with companies such as Jirnexu, iPrice, KingSumo, Success Resources, and Anafore to drive traffic and increase sales -- all through the power of copy. His work has been published in Forbes, Business Insider, TechInAsia, and many more.

Workshop benefits

Discover how to craft magnetic headlines that customers can't help but click

The secrets to reading your customers' minds (These increase conversions like crazy)

The one instant copy tip that makes you stand out from all the other brands in your industry

How to bulldoze writer's block (Never be intimidated by the blank page ever again!)

The ultimate way to soft sell without people noticing

How to craft an offer your audience can't refuse

Golden storytelling formulas you can use for any format or platform

Discover how to craft a complete ad in less than 30 minutes
… and many more.

Who should attend this workshop?

Busy entrepreneurs

Small business owners

Digital marketers

Anyone looking to build their brand, attract customers, and boost their sales through copy


Who shouldn't attend this workshop?
People expecting to sprinkle a few magic words and making a boatload of money (Though I will be sharing hacks, copywriting is still a skill. And the more you practice it, the better you become).

People who consider themselves copywriting experts (This workshop is designed specifically for beginners and intermediates).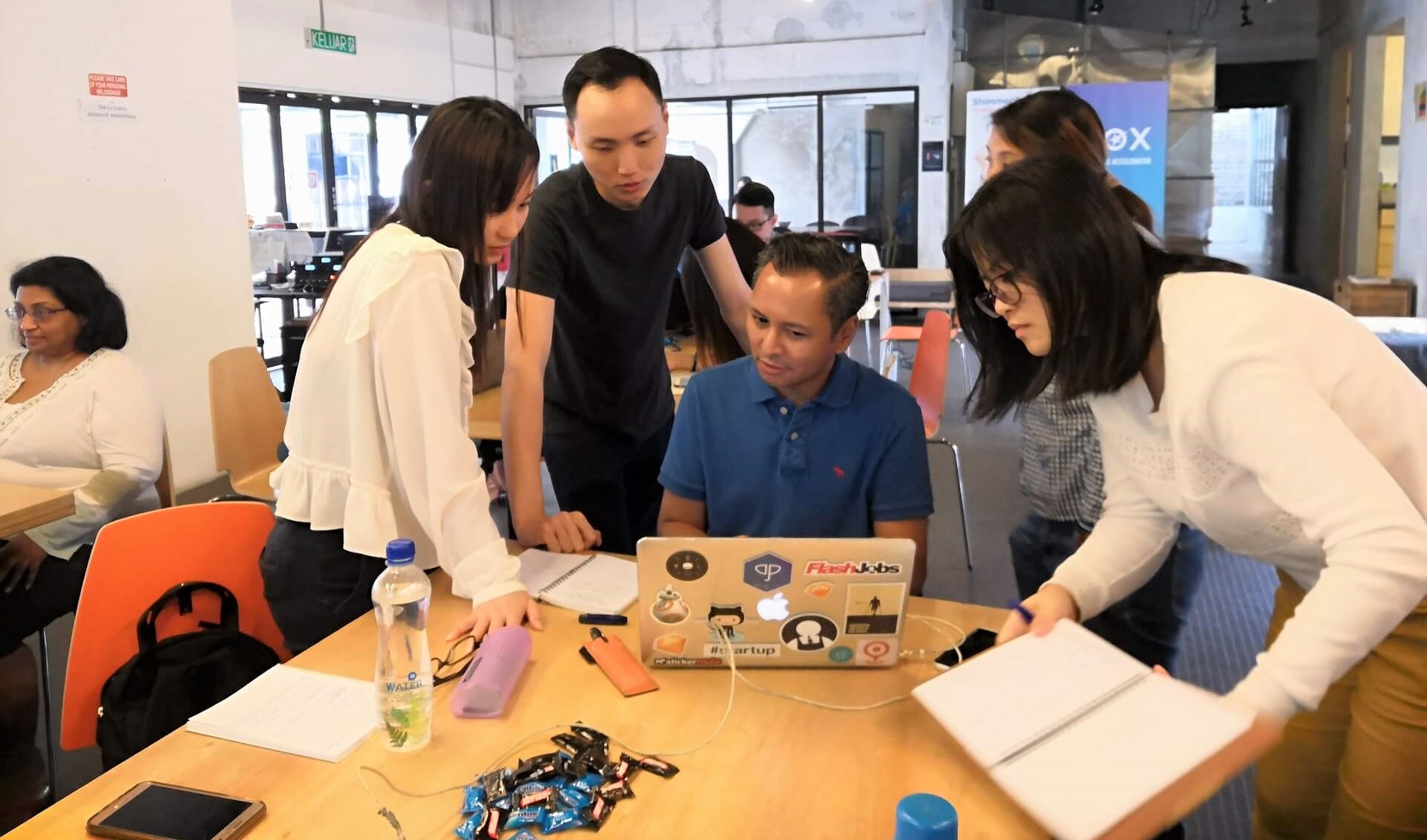 Workshop Content
0930 | REGISTRATION
1000 | COPY THINKING
+ The Two Main Types of Copywriting
+ The Biggest Barrier to Writing Copy
+ Must Have Copywriting Mindsets (This Makes Things 10X Easier)
1030 | HOW TO WRITE COPY THAT SELLS
+ Copy Commandments to Make Your Copy Stand Out
+ How to Write Magnetic Headlines
+ Golden Storytelling Formulas You Can Use in ANY Medium
+ Timeless Sales Triggers That Compel People to Buy
1150 | READING YOUR CUSTOMERS' MINDS
+ How to Find Your Perfect Customer
+ The One Secret to Discover How to Speak Your Customers' Language (This Makes All the Difference)
+ Charting Your PP Map (To Effectively Read Your Customers' Minds)
1300 | LUNCH & NETWORKING
1400 | CRAFTING YOUR IRRESISTIBLE OFFER
+ The Secret to Selling in Competitive Markets
+ The Value Ladder (How to Charge More for Your Offering and Make Your Offer Irresistible)
1510 | EDITING YOUR COPY TO BE MORE PERSUASIVE
+ Rapidfire Checklist to Have "Editor's Eyes" On Your Copy to Create Zero Resistance Selling
+ Simple Proven Hacks to Boost Conversions Fast
1700 | COPY CLINIC
1730 | Q&A & WRAP UP
1800 | WORKSHOP ENDS

About The Facilitator
Hi, I'm Ben Sim. You can call me Ben.
I'm a digital marketer and copywriter. I've worked and consulted with companies such as Jirnexu, iPrice, KingSumo, Success Resources, and Anafore to drive more traffic, craft irresistible content and get more sales. My work has been featured in Forbes, Business Insider, TechInAsia, and others.
Since graduating from London law school, I worked on SEO and linkbuilding for iPrice, the leading SEO-driven online shopping aggregator in Southeast Asia.
This led my work to be published in Business Insider, International Business Times, Singapore Business Review, and many more -- building highly authoritative backlinks and boosted first page Google rankings.
After that, I spearheaded the email marketing team, set up email automation to drive continuous traffic, achieved a 116% increase in email sign-ups and doubled the subscriber base resulting in over 19,000 visits within the first 3 months. All the while, running campaigns for billion-dollar startups such as Lazada, Uber, Grab, Tokopedia and Bukalapak.
Later, I did editorial content writing and maximizing traffic to iPrice's Malaysia market through a number of initiatives from writing blog posts based on search trends to optimizing meta tags (up to 48.5% traffic boosts in 30 days). These are not big changes in small numbers (like how other marketers claim).
On the side, I worked with KingSumo, the giveaway tool founded by AppSumo founder Noah Kagan, to write SEO blog posts and drove search traffic to get signups. Also helped Anafore, a referral marketing SaaS startup, promote on their content on Facebook, LinkedIn, and other platforms to drive thousands of visitors -- all through the power of copy.
Currently, I'm writing copy for RinggitPlus' chatbots and automating their user signup process. I'm also doing freelance copywriting for companies such as Success Resources and personalities such as 8-figure entrepreneur, Noah Kagan.

What's Your Investment?
How much is bad copy costing you? How many customers disconnect and walk away after reading your current ads? A lack of good copy may already be costing you a great deal.
I looked around and many of the bootcamps that teach this stuff costs RM5000 to RM6000!
My tell-all workshop will be just RM980, because I know RM5000 is just a little too high for many people.
If you register now, you can take advantage of our early bird pricing at just RM480. Few spots left.

Join The Copywriting Workshop & Watch Your Business Grow
If you're tired of writing copy that doesn't result in sales, in this class you'll learn proven strategies to generate more leads, drive more sales, and boost conversions.
Learn what most marketers learn in years in just one day.

Date: 31st March 2019
Time: 10:00AM – 6:00PM
Venue: SPEWCO, PJ


*Lunch & light refreshments provided

Limited to 30 pax only. First 10 get special early bird price.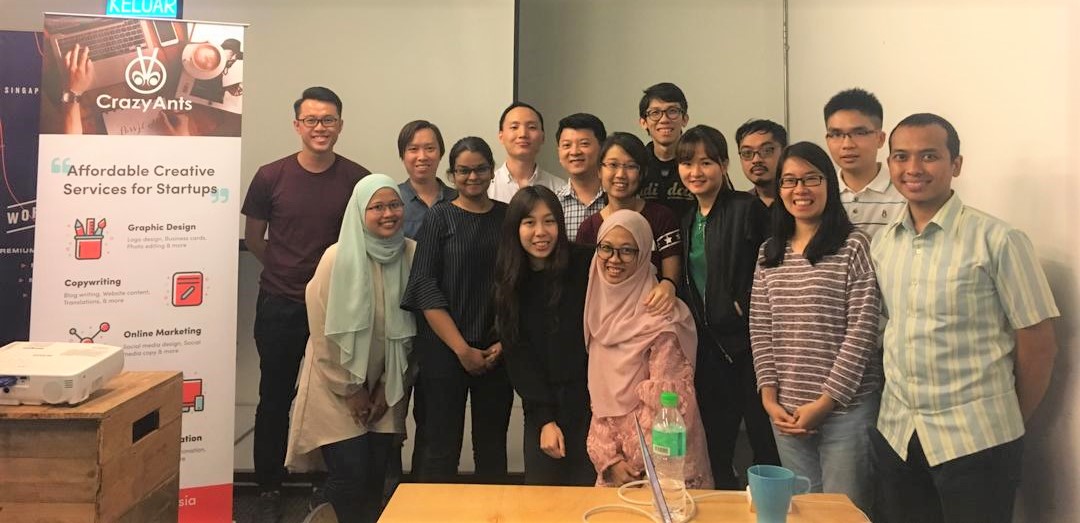 FAQ

Q: Do I need to be a good writer to be a good copywriter?
A: No. Copywriting plays by a different set of rules. Let's just say -- If you can speak, you can write copy.


Q: Do I need to bring a laptop?
A: Yes. To get the most out of the workshop, bring your laptop, a piece of copy you want to improve, a notebook, a pen and your curiosity.


Q: Will I get a copy of the slides?
A: Yes! Be sure to give us your best e-mail address so you receive it after the workshop.