About this Event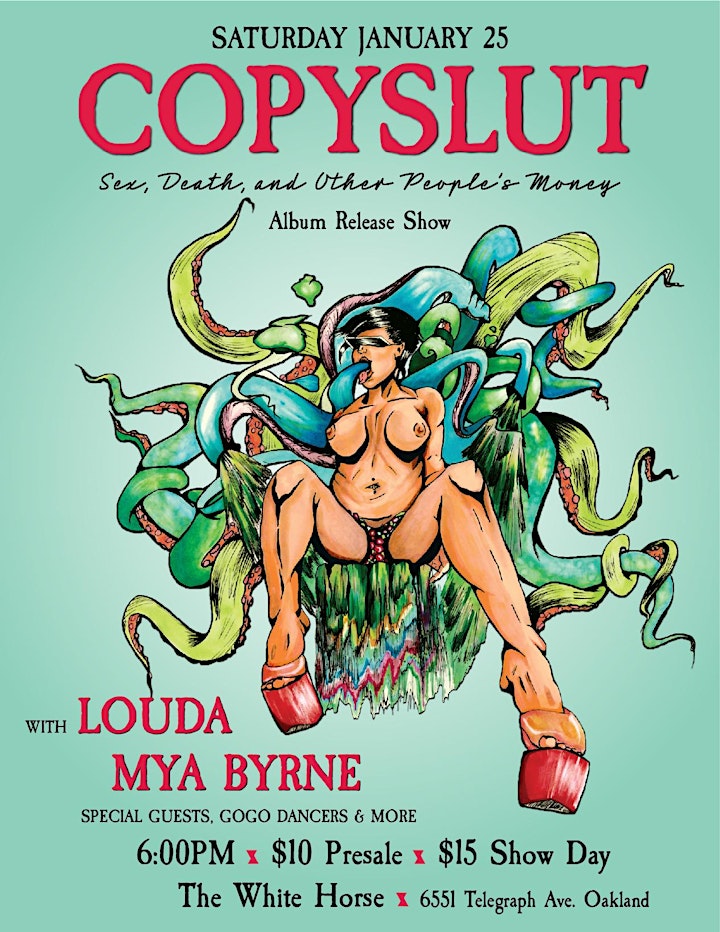 Kicking off 2020 with a release party for Sex, Death, and Other People's Money, Copyslut's Debut Album. Mya Byrne and Louda y Los Bad Hombres (SF) will be joining them along with gogo dancers, guest performers, and much much more.
Make sure to check out their album on all streaming platforms Friday (1/24) so you can be ready to sing a long to the full length played live on this special Saturday evening.
White Horse Inn is a historical and special place to celebrate, but it ain't that big, so you better get your presale tickets before we fill up!
ALSO: It's not a sex party, though we wouldn't be mad to hear cuties hooking up in the bathroom.