Looks like this event has already ended.
Check out upcoming events by this organizer, or organize your very own event.
| | |
| --- | --- |
| Copyright: A View From Both Sides | |
Event Details
Order/Registration instructions: To pay at the door by cash/Visa/Mastercard, you must enter a total purchase amount ($5 for one, $10 for two, etc) and then under Payment Options select Pay At The Door. If you are a DOC member or PWAC member the event is free for you, however in order to register you must also enter a dollar amount and then under Payment Options select Pay At The Door --  this fee will not be charged to you.
EVENT DETAILS:
The Documentary Organization of Canada (DOC), Point of View magazine published by DOC and the Professional Writers Association of Canada (PWAC) are holding a panel event titled 'Copyright: A View From Both Sides' on Tuesday, Sept. 28 at 6:30pm, Centre for Social Innovation, Toronto.
The panel of 5 media experts will discuss copyright vs. copyleft issues from different media-makers perspectives, in light of Bill C32 announcements coming this fall.
Sandy Crawley, the Executive Director of PWAC, will be moderating the panel. Sandy has written an article on copyright issues in the Fall issue of Point of View titled 'Copyright, Copyleft, Or Just Confusion', which will be the jumping off point for the panel. Download the article as a PDF here.
Panelists:
*  David Fewer - Director of the Canadian Internet Policy and Public Interest Clinic (CIPPIC)
*  Erin Finlay - legal counsel and the manager of legal services at Access Copyright
*  Philip Smith, founder of Community Bandwidth
*  John Degen, poet, novelist and Literature Officer for the Ontario Arts Council
*  Cameron McMaster - DOC Policy and Research Coordinator
PLEASE RESERVE YOUR TICKET NOW!
LOCATION: Centre for Social Innovation in Toronto: 215 Spadina Avenue, Suite 120, first floor.
TIME: Doors open at 6pm, panel runs from 6:30 pm to 9 pm.
ENTRY FEE: $5, includes a copy of Point of View magazine's fall issue, to be paid at the door (cash, Visa or Mastercard accepted). FREE for members of DOC and PWAC.
OTHER: coffee will be served. Drop by Dark Horse Coffee Shop for pastries/paninis/drinks on your way into the building.
CONTACT: Robin Koning, Point of View Productions Manager at pov@docorg.ca or Lauren Stewart, PWAC Associate Director at lstewart@pwac.ca
PANELIST BIOS:
David Fewer is the Director of CIPPIC. David is an intellectual property and technology lawyer, and brings a decade of practice experience to CIPPIC's advocacy on intellectual property and technology files. Prior to joining CIPPIC, Mr. Fewer practised intellectual property and technology law with national firms in British Columbia and Ontario, and clerked with the Federal Court of Canada. He completed an LL.M. at the University of Toronto, where he wrote on intellectual property policy and the application of the Charter to copyright law. He has taught and written extensively on intellectual property and technology law issues, and is a frequent commentator in the media on such issues.
Erin Finlay is legal counsel and the manager of legal services at Access Copyright, where she manages its Copyright Board tariffs and compliance programs.  Access Copyright is a not-for-profit copyright collective society that provides users with the ability to copy from millions of copyright protected materials while ensuring creators and publishers are fairly compensated. Previously, Erin worked as an intellectual property and advocacy lawyer in the Information, Communications and Entertainment (ICE) group at Cassels Brock & Blackwell LLP, where she represented publishers, creators, artists, producers, broadcasters, film, television and business clients in a broad range of copyright, media and other commercial matters. Her varied expertise spans a wide scope of copyright issues, including copyright reform and the changing role of copyright in the digital environment.
Philip Smith: Phillip is a dedicated technology educator and consultant to Canada's progressive non-profit community. He started his career as a new media producer and information technology consultant in 1995. In 1999, he co-founded his second business — a small design and interactive studio — where he co-produced national and international projects for clients like Bell Canada and Bell Mobility, Environment Canada, the YWCA, the University of Toronto, and the Union of Concerned Scientists. In 2003, he established Community Bandwidth to work more exclusively with organizations involved in social change and justice issues and with the social-mission sector at large. Extended bio: www.communitybandwidth.ca/about/phillipadsmithfounder.
John Degen is a poet and novelist who has been short-listed for several national writing awards. From 2003 he was the executive director of the Professional Writers Association of Canada (PWAC); he was the communications manager with the Canadian Magazine Publishers Association (CMPA) from 2000 to 2003; and from 1993 to 2000 he was the publisher and editor of ink magazine. John's extensive volunteer experience includes being the chair of the Book and Periodical Council; a member of the author's committee of the Writers' Trust; and the programming committee for the Centre for Social Innovation.
Cameron McMaster: A policy researcher and analyst with 3 years experience in professional and academic capacity, Cameron has knowledge of international, provincial, and municipal public policy analysis and research, especially Canadian broadcasting, communication, intellectual property, and cultural policy. He has worked for non-profit creative organizations, including the Documentary Organization of Canada, in various capacities: policy researcher and coordinator, project manager, and researcher. He is also a published author on subjects such as digital media and convergence in the Canadian media; his work has appeared in POV magazine.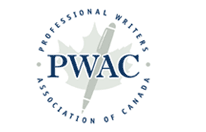 Where

Centre for Social Innovation
215 Spadina Avenue
Suite 126
Toronto, Ontario M5T 2C7
Canada