Description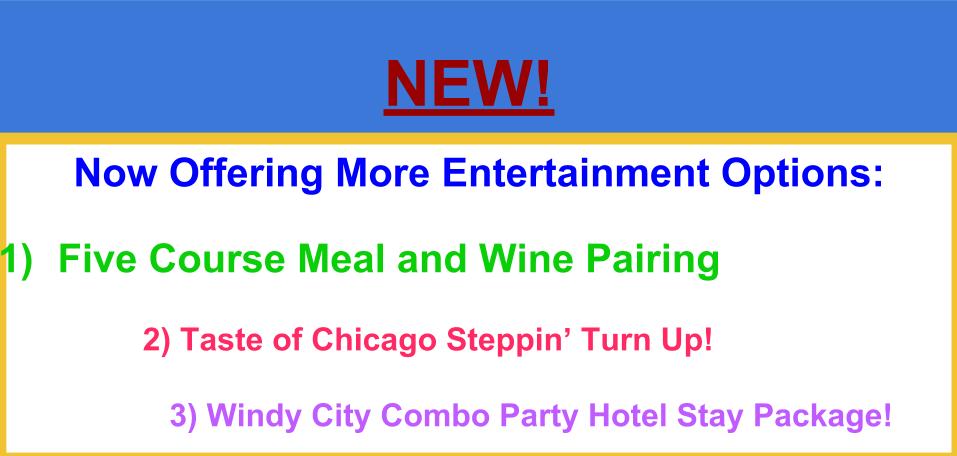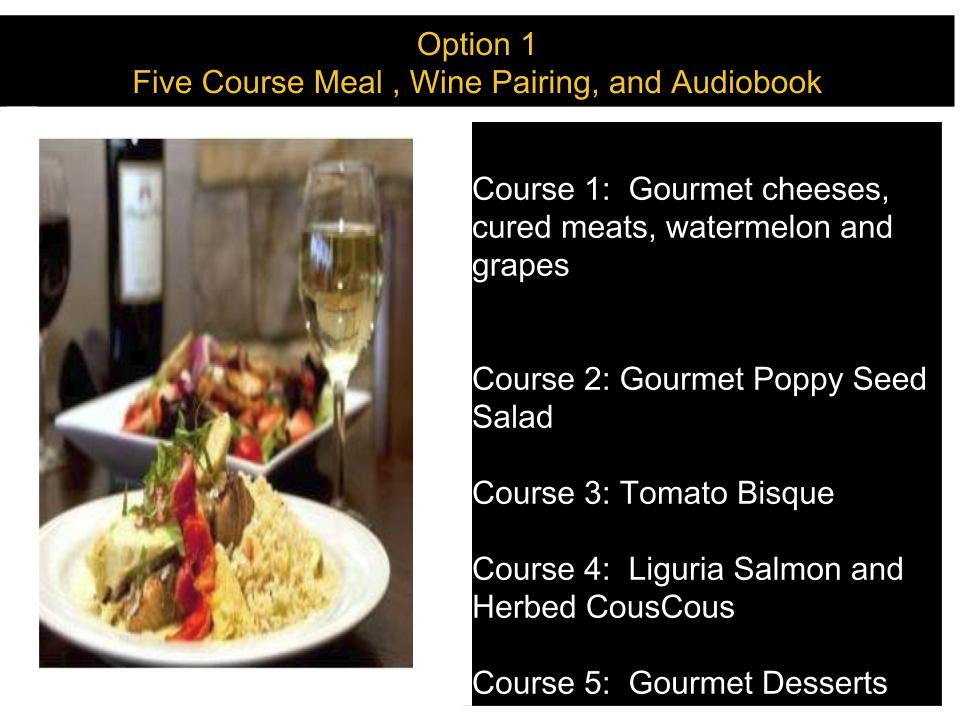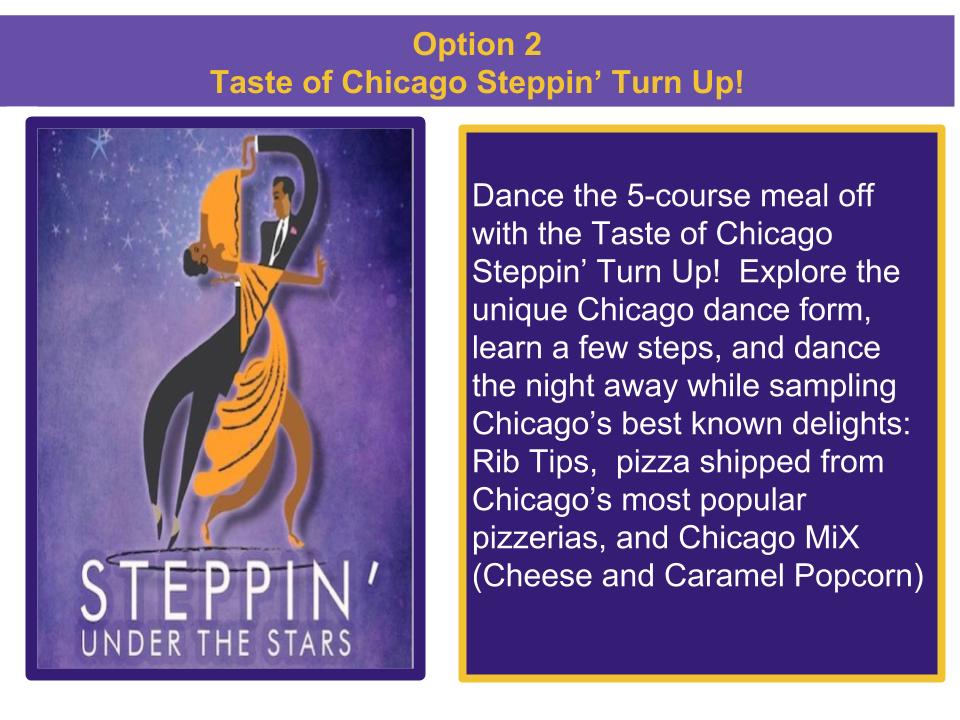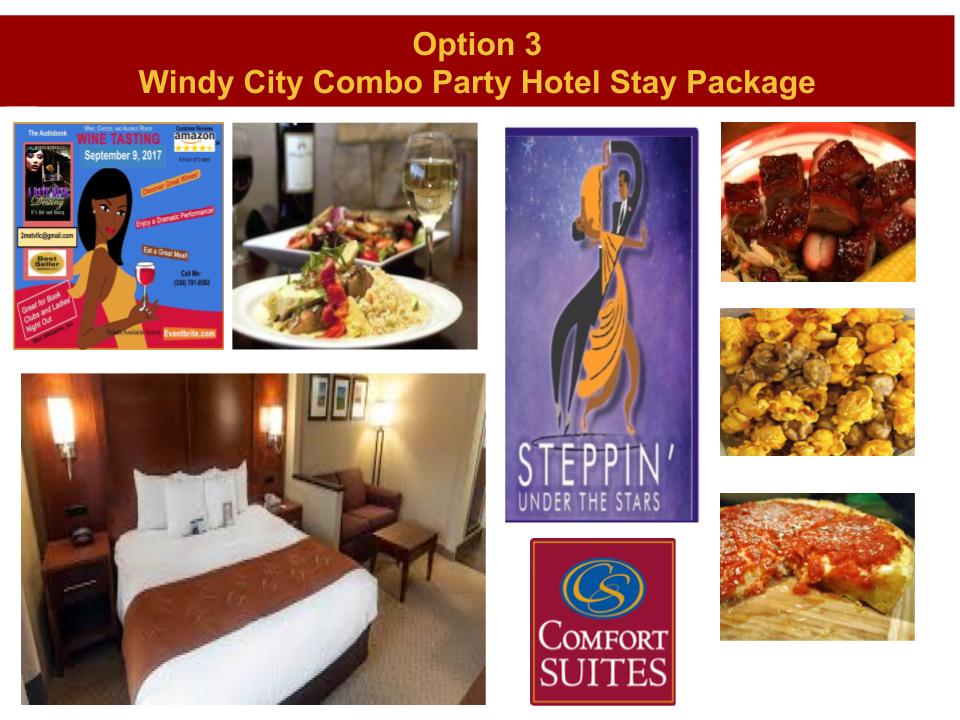 Option 3:
Party in phases to experience Chicago, the city that Destiny left behind.
Phase 1:
Enjoy a posh five-course meal and wine tasting along with the audiobook.
Phase 2:
Dance off the five course meal with the Taste of Chicago Steppin' Turn Up! Explore Chicago's unique dance form while sampling Chicago delights: rib tips, pizza shipped from Chicago's top pizzerias, and Chicago mix (Cheddar and Caramel popcorn).
Phase 3:
Drive home? No, hit the elevator button and go up to your larger than most, luxurius and spacious hotel room with comfy bed(s) [King or Double] and settle in with your boo or crew. Bring back the romance or revisit your slumber party years. Check-in begins at 3:00 p.m.
Phase 4:
Wake up to a full, hot, delicious breakfast featuring bacon, sausage, eggs, hot grits, fresh-brewed coffee and more.
Date and Time
Location
Refund Policy