Description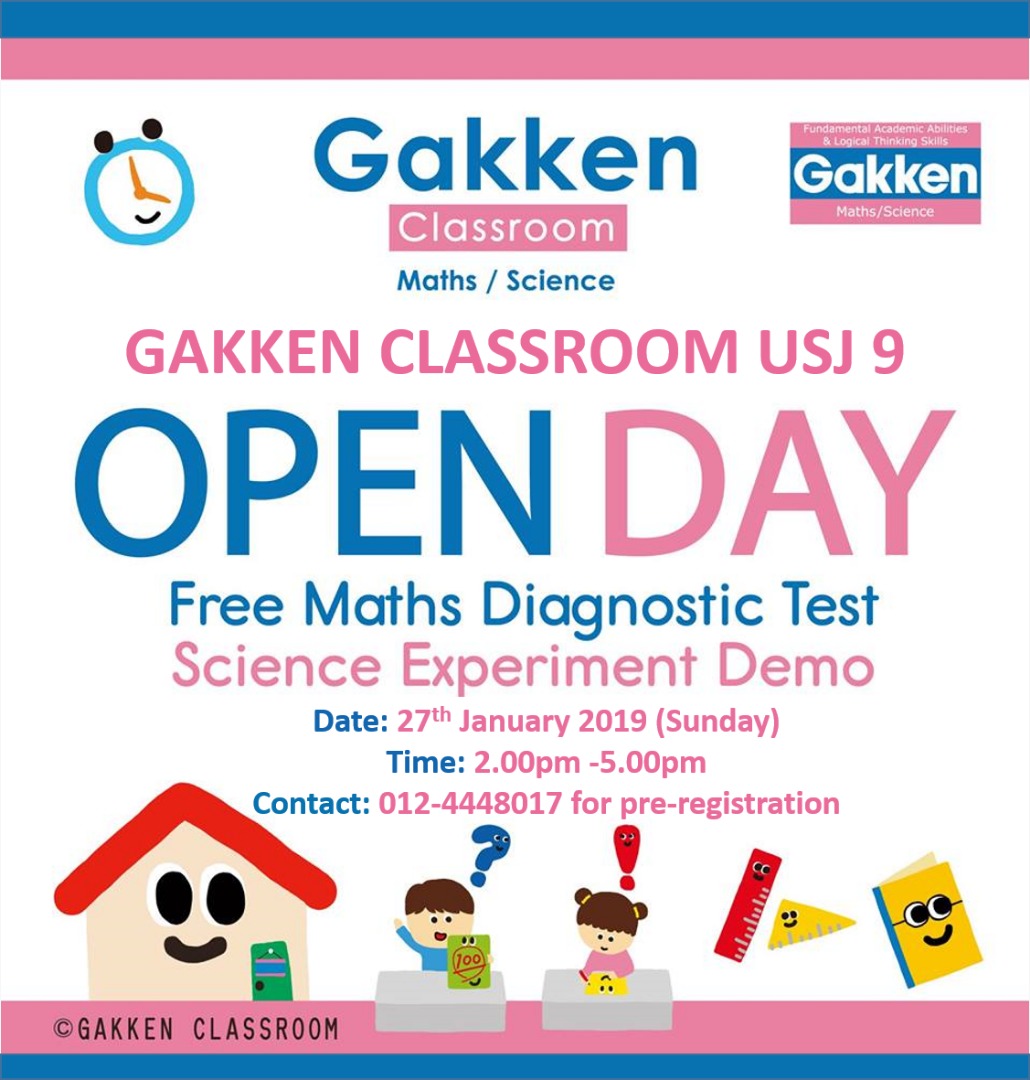 Join us for fun and enjoy Maths and Science activities!
Date: 27th January 2019
Time: 2pm - 5pm
Venue: Gakken Classroom USJ


Free and fun activities:
1. Diagnostic Test for Math
2. Science Experiments

All activities open to children from 5 to 12 years old.

So, RSVP now and save your spot for free open day activities.