Copy of TORONTO TEEN SURVEY Newcomer and Immigrant Youth Forum

Thursday, May 27, 2010 from 12:00 PM to 2:00 PM (EDT)
Event Details
Youth Workers, Settlement Workers, Service Providers and Managers
Did you know that: 
- MOST NEWCOMER AND LONGER-TERM IMMIGRANT YOUTH ARE NOT ACCESSING HEALTH CARE SERVICES
- CURRENT SEXUAL HEALTH EDUCATION IN SCHOOLS IS NOT ADEQUTAELY SERVING NEWCOMER AND LONGER-TERM IMMIGRANT YOUTH
- MULTIPLE IDENTITIES POSE ADDITIONAL CHALLENGES FOR NEWCOMER AND LONGER-TERM IMMGRANT

Come learn about these findings and more at the Toronto Teen Survey Newcomer and Longer-term Immigrant Youth Forum! This event will share the results of the Toronto Teen Survey and discuss how the newcomer and longer-term immigrant experience relates to sexuality and access to health care services.
Please join us on Thursday May 27th from Noon-2:00pm at:
The Ontario Council of Agencies serving Immigrants  (OCASI), located at 110 Eglinton Avenue West, Suite 200, Toronto, ON M4R 1A3.
Refrshments will be served
You will receive a published copy of the results, which will also be launched online on May 27 at www.torontoteensurvey.ca
PLEASE RSVP TO sflynn@ppt.on.ca
---------------------------------------------------------------------------------------------------------------------------------------------------
This event is in partnership with:
OCASI

The Ontario Council of Agencies
Serving Immigrants
OCASI was formed in 1978 to act as a collective voice for immigrant serving agencies and to coordinate responses to shared needs and concerns.Its membership is comprised of more than 170 community-based organizations in the province of Ontario. The Mission of OCASI is to achieve equality, access and full participation for immigrants and refugees in every aspect of Canadian life.
More information on OCASI can be found at www.ocasi.org 
---------------------------------------------------------------------------------------------------------------------------------------------------
What is the Toronto Teen Survey?
The Toronto Teen Survey (TTS) is a community-based research project led by Planned Parenthood Toronto that has gathered information on assets, gaps and barriers that currently exist in sexual health education and services for youth. Between December 2006 and November 2009, we collected over 1,200 surveys and spoke with 118 youth and 80 of their service providers. This is the largest community-based sample of its kind in Toronto, Canada's most diverse urban centre.
The objectives of the TTS are to enrich the quality and quantity of sexual health information available to Toronto's youth and improve the ways in which sexual health promotion and care are delivered. 
The Toronto Teen Survey is in partnership with York University, the University of Toronto, and Wilfrid Laurier University. It is in collaboration with Toronto Public Health.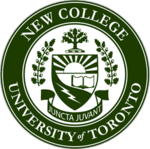 When & Where

OCASI
110 Eglinton Avenue West
Suite 200
Toronto, Ontario M4R 1A3
Canada

Thursday, May 27, 2010 from 12:00 PM to 2:00 PM (EDT)
Add to my calendar
Organizer
Planned Parenthood Toronto
Planned Parenthood Toronto is a fully accredited Community Health Centre, offering a full range of primary health care services, from physicals to STI testing to counseling services to flu shots, workshops on all kinds of topics, a peer-run phone, e-mail and MSN chat service for teens to answer all of your questions about sex and sexuality, special services for young parents, training for other service providers in the Toronto area, and so much more, we can help you meet all of your health needs. So, if you're a youth aged 13-29, a woman in your reproductive years, a service provider looking to expand your skills, or just someone looking for an excellent resource for sexual health information, you've come to the right place. Plus, we offer all of these services in a youth-friendly, pro-choice, inclusive, non-judgmental environment!
Copy of TORONTO TEEN SURVEY Newcomer and Immigrant Youth Forum