Description
Be my special guest as you Join us for this annual chartered road trip! 9th Annual Chic Boutique...a weekend getaway! "Royal Voyage to Canada" explores shopping, spa, sightseeing, theatre, entertainment in NYC, Montreal & Toronto. www.nroyalfashionevents.webs.com.
Can't attend but would love to support this event, there are several ways,
Sponsorship - gift bags, an item for the gift bag for our 55 guests
Event Coupon - supply an event specific coupon for the event or future date
Advertising - exposure in event booklet, web site, social media promo's prior, during and after (up to 6 months)
"ROYAL VOYAGE TO CANADA" explores shopping NYC (stopping Wednesday night for dinner on the boat, traveling to Toronto & visiting Thursday & Friday, then traveling to Montreal, for a visit Saturday & Sunday, then back home Monday (hotel & general info details forthcoming ). (Flight arrangements for those wishing to join us in Canada, can be arranged by my business partner, Chris Holland, a www.HollandTravelforLess.com! CURRENT COST IS $605PP RT
The RockaMyBaby Pregnancy Crisis Center benefits from a portion of the sales for our events. Under the umbrella of the Agape House supporting homeless/low income moms & newborns, provides baby items, housing resources & more. http://www.rockamybabypregnancycrisiscenter.org/ Live Your Life, Like it's Golden!
Fashion~Food~Fun...Always Mix!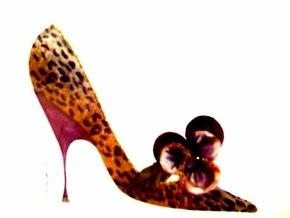 D Shelley McDuffie, Event Coordinator
Owner, Quad Creations dba NRoyalFashion
NRoyalFashion sponsors Chic Boutique 2011
5430 Lynx Lane, Suite 272
Columbia, MD 21044
443.415.4777
nroyalfashion@hotmail.com
Follow @nroyalfashion
www.nroyalfashionevents.webs.com
http://www.meetup.com/f9754c0d-fd0f-4cf7-ae21-3e0e805fbbf0/
Thoughts to ponder: each and every day we're given a canvass to paint upon, & the chance to lavish our surroundings with the best we have within...let us see your best work...never settle for less. Life is a stage, you're the central star, present the performance you'd be proud to claim as your own, so somebody else, can learn how to bring their 'A' game! Strengthen the areas you want to improve, & Learn at your own pace... www.mylifecompass.com/bestFoote4ward