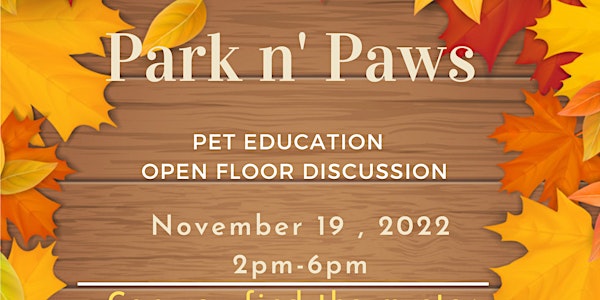 Copy of Copy of Park N' Paws
ParkN'Paws
When and where
Location
4951 Camp Dr 4951 Camp Drive Atlanta, GA 30349
About this event
4colorsmastino has teamed up with the City of South Fulton @cosfga for another #ParkN'Paws 🐾🐾🐾🐾November 19th @ 2pm-6pm as we discuss real life pet issues, concerns, and general questions that all pet parents can relate too. This event is open floor, so if you have any questions about your pet or you want to become a better pet handler make sure you join us !
Enjoy a great day outside with your pets,
Free professional photos with your pet !
(4colorsmastinosLlc@gmail.com) for more info.
4951 Camp Dr , College park Ga 30349 (Cane crossing dog park)
#aksaraymalaklısı #merel #guarddog #hybridmastiff #personalprotectiondogs #dogshows #atlantadog #atlantadogshow #atlantadogtraining #bullybreed #pitbull #blackownedbusiness#bigdoglover #rottweiler #dogoargentino #boerboel #kangaltv #turkishmastiff #canecorso #dogtraining #rottweiler #beauceron #aksaraymalaklısı #livestockguardiandog #explorepage #southafricaboerboels #boerboel
#kangaldog #bozshepherd #anatolianshepherd #largedogs #southfulton