This solo showcase features Naje' whose work is a response to how she has found herself as an artist and as a black woman.
About this event
BLKMRKTCLT is celebrating our 4th anniversary and instead of a party to celebrate our growth and success this year, we have chosen to celebrate Jessica Dunston, Mara Robbin, Kalin Devone, Jamea Marlowe, Jamila Brown and Wabwila Mugala throughout July 2021. In early 2020, we had the idea to promote Black women creatives but then the pandemic hit and everything was placed on pause. Fast forward to 2021, we have decided to approach this idea again and turn it into reality. With the help of Carla Aaron-Lopez, aka iamkingcarla, we want to recognize the growth of these amazing women artists.
Hello! I'm Naje' and welcome to Lost, Found, and Freed. Lost, Found, and Freed is a response to how I have found myself as an artist and as a black woman. This show is a visual walk through of the black girls and women who have inspired me through their strength, fearlessness, and pure badassness. My work is a response to black feminism, to the resilience and strength of black women, the unfair beauty standards placed on black women, black womanhood, black sisterhood, black motherhood and black joy.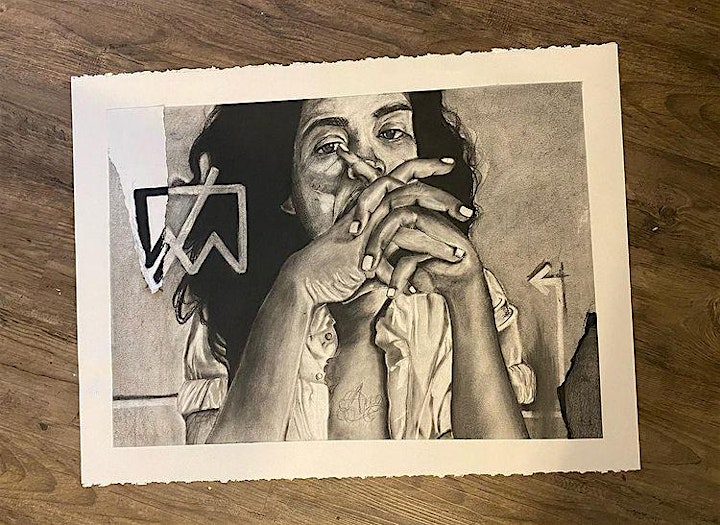 Organizer of Copy of Copy of BLKMRKTCLT New Growth Series Presents: Lost, Found, & Freed