About this event
The AHA's BLS course trains participants to promptly recognize several life-threatening emergencies, give high-quality chest compressions, deliver appropriate ventilations and provide early use of an AED. Reflects science and education from the American Heart Association Guidelines Update for CPR and Emergency Cardiovascular Care (ECC).
Who should take this course?
The AHA's BLS Course is designed for healthcare professionals and other personnel who need to know how to perform CPR and other basic cardiovascular life support skills in a wide variety of in-facility and prehospital settings.
Basic Life Support (BLS) Course Options
What does this course teach?
High-quality CPR for adults, children, and infants
The AHA Chain of Survival, specifically the BLS components
Important early use of an AED
Effective ventilations using a barrier device
Importance of teams in multirescuer resuscitation and performance as an effective team member during multirescuer CPR
Relief of foreign-body airway obstruction (choking) for adults and infants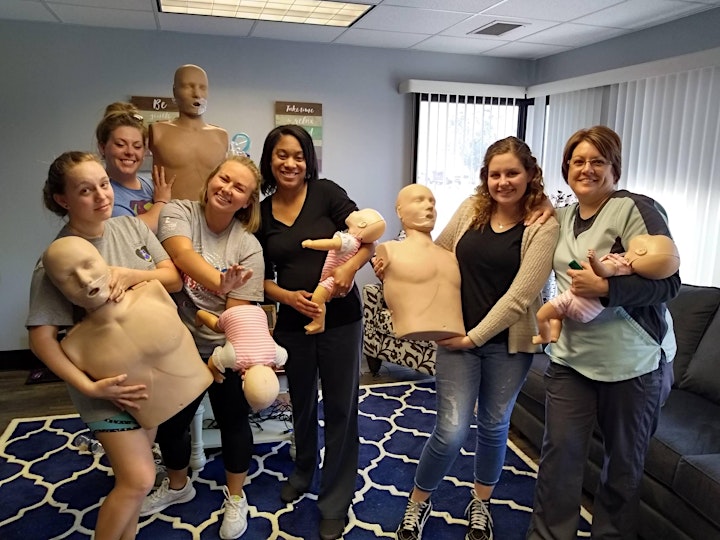 Organizer of Copy of BLS Certification (CPR) American Heart Association
Pulse CPR First Aid School of the CSRA provides American Heart Association certifications in Heartsaver CPR/AED, BLS, First Aid. Furthermore, we offer Online Blended courses for your convenience. We have a professional staff with Nurses, and Fitness Professionals who have over 20+ years of experience in their fields.
We specialize in onsite- corporate training in CPR/AED, BLS, First Aid. Pulse CPR and First Aid School also trains nurses, doctors and medical providers  in the metro Augusta area and several locations within the CSRA  for BLS and AED certifications and renewals.
3830 Washington Road Martinez, Georgia 30907

West Towne Shopping Center

(Located next to Evans Fitness Express... Located inside She's Fit)

Enter through the She's Fit door