Description
JOIN The Arts Alliance for Glass Holiday Ornament making with instructor Valerie Sherwood-Rask.
DECEMBER ART BAR
Tuesday, December 18th
7:00pm - 9pm
$25.00 per person - includes all materials and instruction
Feel free to bring your own adult beverage and snacks! We'll offer water and a sweet treat.
Choose from a few different designs to create your own glass ornament. Learn to shape your design, cut glass, and solder your very own piece of art! Choose from an array of colors to suit your taste. Please bring an extra pair of needle-nose plyers.
Art Bar is a relaxed art making experience with no experience necessary. Come with a group or come on your own! Either way, you're sure to make new friends.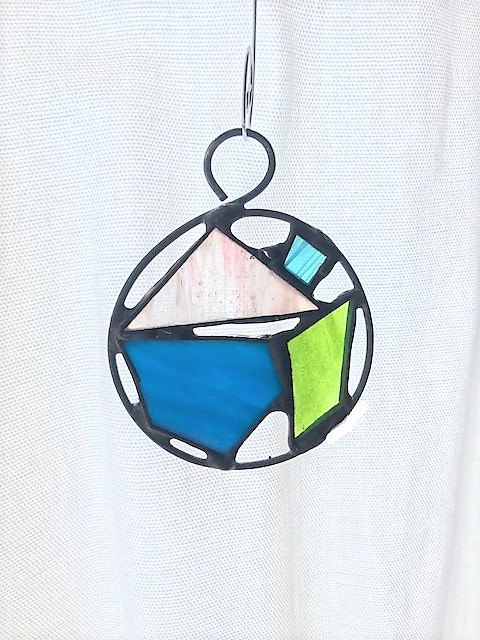 Learn More About Valerie Sherwood Rask! CLICK HERE!

Art Bar is designed for those 18 and over.
CONTACT US ANYTIME!
If you have questions about this event, please contact Meredith Raffel at 513-309-8585 or mraffel@the-arts-alliance.org.
BECOME BETTER AS IMPROVEMENTS ARE DISCOVERED!
In other words, enjoy! The idea behind the ART BAR is to gather, enjoy, try, be, laugh, make mistakes, make something beautiful and build community and friendship.
CANCELLATION and REFUND POLICY
The Arts Alliance reserves the right to cancel events with insufficient enrollment. Participants will be notified of cancellation within three – five days prior to event. Full refunds will be given via Paypal with five business days when events are cancelled due to low enrollment.
Notification of cancellations due to inclement weather or unexpected circumstances will be made as soon as possible via text, email or Eventbrite. Full refunds will be given and processed via Paypal with a five day period.
LIFE IS WHAT HAPPENS TO YOU WHILE YOU'RE…
We get it, things happen and there might be a reason why you can't attend said event. We'll work with you if we can. But please understand that our wonderful instructors put a lot of time and effort into gathering materials and preparing for class. No refund will be given if cancellation is made the day of class.
The Arts Alliance – a cool organization, serving a cool community.