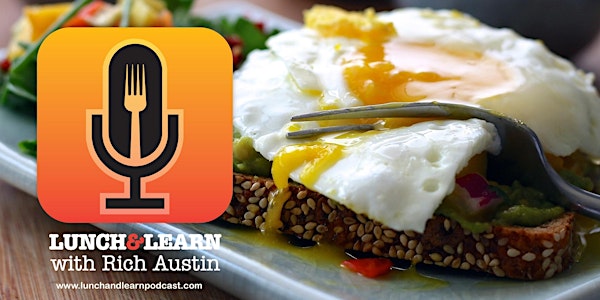 Copy of 3 Proven Steps to Overcome Your Fear of Speaking to New Clients
When and where
Location
The Hive RI 650 TEN ROD ROAD North Kingstown, RI 02852
Description
Title: 3 Proven Steps to Overcome Your Fear of Speaking to New Clients
We are all pretty comfortable talking to people we know. It's usually the fear of the unknown that we hesitate to face; and few things are more scary than people we don't know. Specially people that we are going to want to sell to. Whether it's a product or a service, we fear rejection or just looking silly.
Many of us are trapped behind the hesitation and downright fear that can prevent us from stepping up. That holds us back from doing what we know we need to do to grow our business. That makes it impossible to come out from under the shadow of fear that keeps us from the success that we deserve.
In this workshop, Rich will reveal the three keys to overcoming these fears and being confident and courageous in these situations. Whether it is at a networking event, on a sales call, or in a meeting, Rich will show you what it is you need to do to be prepared, confident and fearless.
About our speaker:
Rich Austin is president and founder of Speaking of Success, LLC. He as taught and coached business people, entrepreneurs, and students in the art of public speaking. As a life-long stutterer, Rich understands better than most, the fear of approaching new people and engaging them in conversation.
Rich has trained thousands of people here in the U.S. and in Europe. Over many years of public speaking and training, Rich has developed a proven approach to verbal engagement that makes people listen to what you say, understand what you do, and appreciate who you are.
If you are hesitant, or even fearful of speaking with your next potential client, this lunch and learn is for you.