About this Event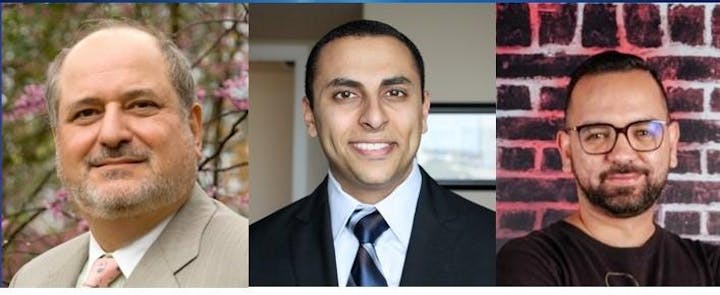 Dr. Raymond F. Schinazi is the Frances Winship Walters Professor of Pediatrics and Director of the Laboratory of Biochemical Pharmacology at Emory University and co-Director of the HIV Cure Scientific Working Group for the NIH-sponsored Emory University Center for AIDS Research (CFAR). Dr. Schinazi is internationally recognized as one of the most influential persons in the life science sector.
Dr. Andrew Abraham, founder of Orgain and one of the most gifted physicians in the country, will be joining us as the Honored Guest Speaker.
Mr. Fady Rizk, talented comedian & entertainer, will be serving as emcee.

To become a sponsor for the event, please click on the Tickets button above and select the desired sponsorship level (all sponsorship levels include complementary seating). Advertising opportunities are also available (without complementary seating).
BENEFITS FOR EACH ADVERTISING/SPONSORSHIP LEVEL
Leadership Sponsor -$10,000
As a Leadership Sponsor for the 2019 Gala, your company will receive exclusive benefits and premier placement on all Gala literature and promotional materials: Your benefits include:
• Exclusive front row table placement at the 2019 Gala
• Honorable mention from the podium as a Leadership Gala Sponsor
• Full page advertisement in the program booklet
• One (1) complimentary table of eight (8) / ten (10) seats for the Gala
• Special note of thanks on the Gala page website
Empowerment Sponsors -$5,000
• Honorable mention from the podium as an Empowered Sponsor
• Half page advertisement in the program booklet
• One (1) complimentary table of (8) seats for the Gala
• Listing in the program booklet and sponsor loop
• Special mention and note of thanks on the Gala page website
Inspiration Table- $2,500
• Half page advertisement in program booklet
• Four (4) complimentary seats for the Gala
• Company / Organization listing in program booklet
Congratulatory Advertising in Printing Program Book
• Full Page – 7.5h" x 6.5"w $800
• Vertical Half Page – 4.75"h x 6.5"w $500
• Quarter Page – 3.5"h x 4.625"w $200
• Business Listing $125
Any questions? Please feel free to contact Yasmine Refaat at yrefaat@copticorphans.org