Coping with COVID-19 for Young Entrepreneurs // Episode 5
Cash-in, cash-out - Managing finance in times of crisis
About this event
This session will feature Miguel Sanchez de Pedro, a senior financial professional with 50+ years of banking expertise, and an international career as adviser to the World Bank, EBRD, IFC, IADB, the EU as well as government institutions and the private sector in over 20 developing countries.
Currently he is the Senior Partner and founder of OxValue Advisers SL, a management consulting firm, specialising in advisory services to fintech startup ventures, small and medium enterprises, and financial intermediaries.
We will be talking about managing finance for young entrepreneurs in times of crisis.
_____
For any questions contact us under youthandtrade@intracen.org!
_____
Over the course of the coming months, ITC's Ye! Community is organising a series of webinars to connect its community of business coaches specialised in risk management and financial planning to young entrepreneurs. These webinars seek to share valuable and pertinent information with young entrepreneurs around the globe as the crisis threatens and challenges their businesses. Together we will share ways for SMEs to plan, adapt, and survive during a global economic downturn.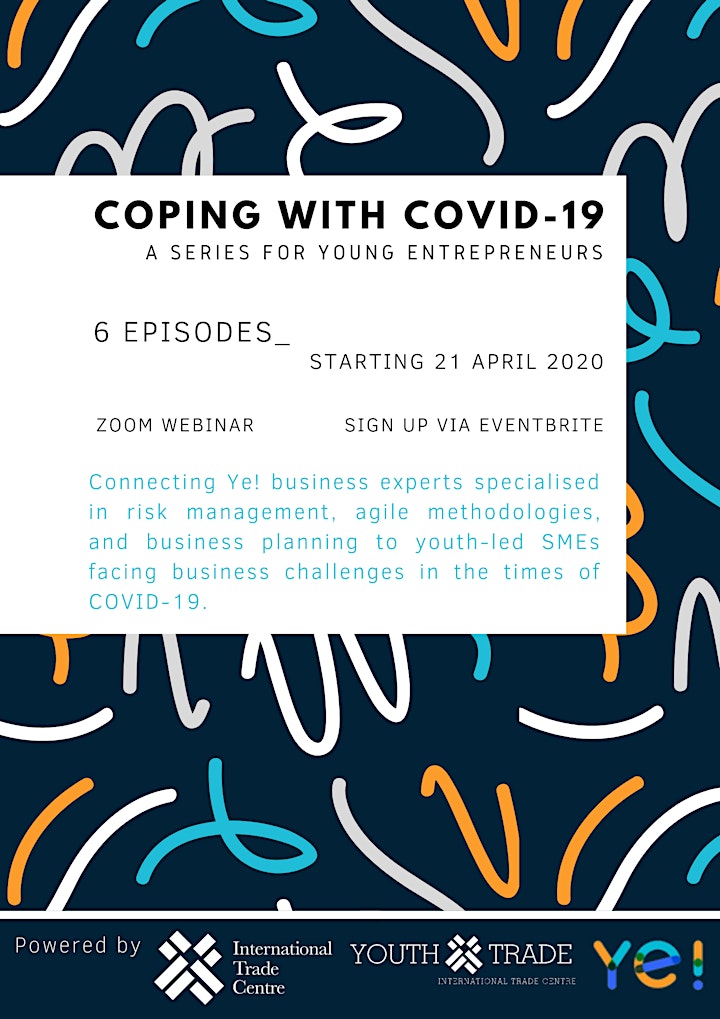 Organizer of Coping with COVID-19 for Young Entrepreneurs // Episode 5