Coping with COVID-19 for Young Entrepreneurs // Episode 1
Focusing on the essentials in risk management
About this event
This session will feature Co-founder of Taboka Consulting LLC and financial risk management expert Hamidah Thanawala. We will discuss lessons learnt from her work at Citibank during the 2008 financial crisis.
As an expert in financial and risk management and an entrepreneur, what are her top tips for handling uncertainty and risk?
_____
For any questions contact us under youthandtrade@intracen.org!
_____
Over the course of the coming months, ITC's Ye! Community is organising a series of webinars to connect its community of business coaches specialised in risk management and financial planning to young entrepreneurs. These webinars seek to share valuable and pertinent information with young entrepreneurs around the globe as the crisis threatens and challenges their businesses. Together we will share ways for SMEs to plan, adapt, and survive during a global economic downturn.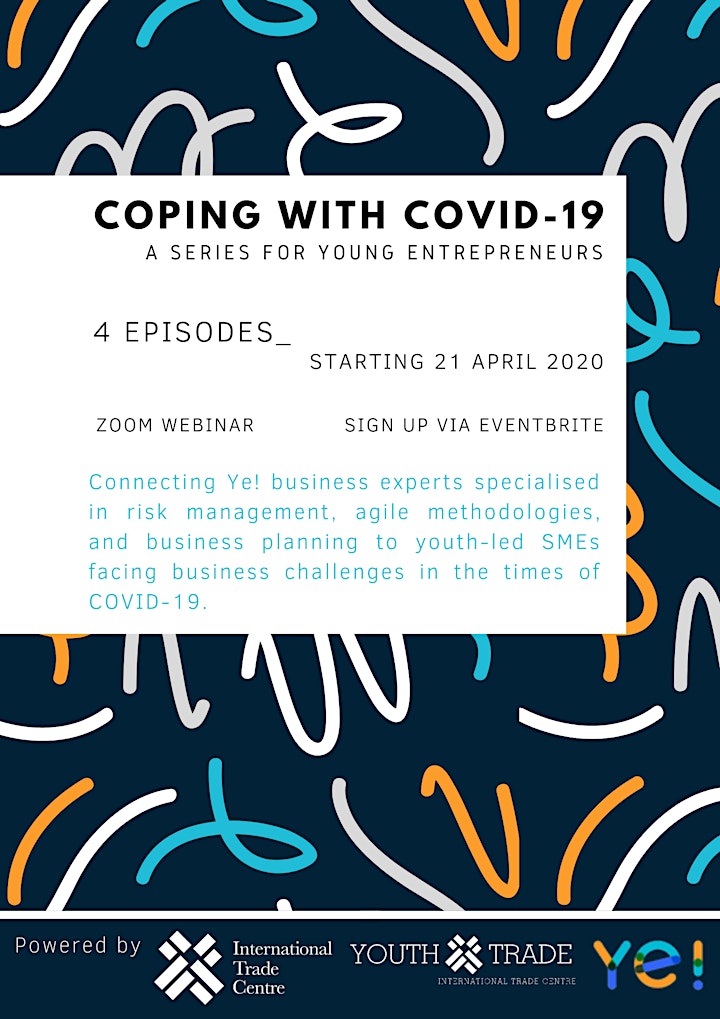 Organizer of Coping with COVID-19 for Young Entrepreneurs // Episode 1