Copenhagen goes Lean Startup Conference!
Description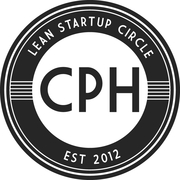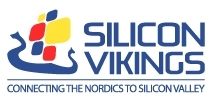 On December 3rd, the biggest names in the Lean Startup world and a stunning lineup of entrepreneurs will gather at The Lean Startup Conference in San Francisco.
Silicon Vikings (Copenhagen Chapter) and the The Copenhagen Lean Startup Circle in collaboration with the co-working space Republikken invite you to
a livestream event in Copenhagen at Republikken
on December 3rd from 17.00 p.m.
The Lean Startup Conference brings together innovators from startups and established companies alike to share lessons for building profitable lean organizations. More than 30 entrepreneurs will speak about their first-hand experiences, with keynotes including:
Marc Andreessen, co-founder and general partner at Andreessen Horowitz

Steve Blank, serial entrepreneur, author, lecturer at Stanford University

Beth Comstock, chief marketing officer at GE

Eric Ries, author of The Lean Startup

This is the only Lean Startup livestream in Denmark; it is free of charge and open to the public but requires registration via Eventbrite. Snacks, delicios soup, coffee, soft drinks and beers will be available from the amazing team from Republikken's Café.
Come join us for a casual networking-evening in the inspiring atmosphere of Republikken to watch, learn and discuss how to use the Lean Startup principles effectively. Join the discussion on twitter by following @leanstartupCPH and using hastags #LeanStartupCPH or #LeanStartup.
More details will be announced soon.
Michael Reibel Boesen (@TheReibel)
Andreas Cleve (@andreascleve)
Sebastian Schwemer (@schwemer)
***

To learn more about the conference and its speakers, visit The Lean Startup Conference at http://leanstartup.co. Read about the Lean Startup movement and principles at http://theleanstartup.com.
***
Thanks to our partners:

Organiser of Copenhagen goes Lean Startup Conference!
Silicon Vikings is a collaborative non-profit member organization for networking and promotion of technologies and businesses intersecting Silicon Valley and the Nordic region.
The Copenhagen Lean Startup Circle is a community with regular meet-ups to help entrepreneurs/intrapreneurs in and around Copenhagen, who are looking for a place to discuss how to grow their business through the Lean Startup principles.
***
Michael Reibel Boesen (@TheReibel), Andreas Cleve (@andreascleve) and Sebastian Schwemer (@schwemer)