Hilarious Offbeat Comedy Magic Show starring American Comedy Magician, Harris Fellman
About this event
An Offbeat Comedy & Magic Show in English
(Doors Open at 7:30 PM on Tuesday, November 23rd)
This evening promises to be filled with laughs, wonder, and just a ton of fun!
American Comedy Magician Harris Fellman is bringing his offbeat comedy magic show to the Drop Inn in Copenhagen!
Do you like magic? 🎩
Do you like to laugh? 😂
Do you like to laugh at magic? 😂🎩😂

😂 COMEDY MAGIC IN ENGLISH 🎩
📅 Tuesday, November 23rd
🚪 Doors open @19:30h
🎤 Show starts @20:00h
⌛ Duration of the show: 60 mins
📍 Drop Inn, Kompagnistræde 34, 1208 København
🎟️ Tickets -
90 DKr per person • General Admission
150 DKr • VIP Tickets* to Funny Bald Magician
Or, go to two back-to-back shows for a deeply discounted price
140 DKr for TWO SHOWS ("Funny Bald Guy" and "Life of Science)
300 DKr for VIP Tickets* TWO SHOWS ("Funny Bald Guy" and "Life of Science)
*VIP Includes: Best seats, a "magical" cocktail, and best chance to be part of show!
⛔️ The show will be held entirely in English and will be held indoors and follow current local covid guidelines. Therefore, we are only able to have a limited number of tickets. Please reserve a seat in advance.
(Don't let the "English" scare you away. Magic transcends language because it's so visual - so, even if you're English is as bad as Harris' Spanish, you'll still have a great time!)
You can have a look below at just how bad Harris speaks Spanish when he was on "Got Talent España" (Nov 5, 2021)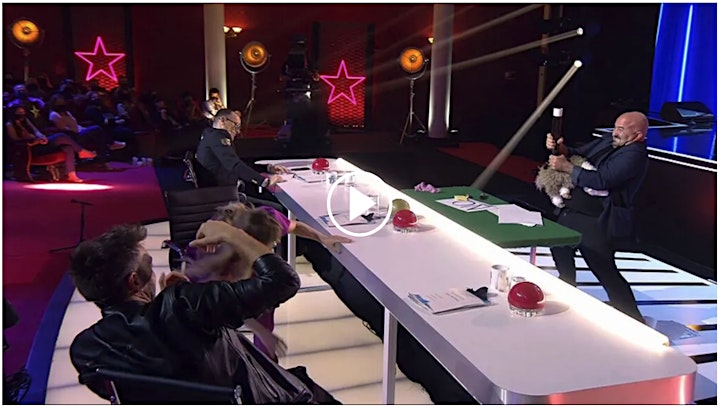 I'll bet you've never seen magic with tortillas 🌮 or a mind-reading llama🦙!
Get ready to enjoy an hour of hilarious, original magic and comedy like you've never seen it before. 🧙‍♂ 🧞‍♂, and if you opt for the VIP tickets... you may even get to experience a the magic of being on stage, like a co-star of the show!
What the heck are you waiting for??
Get your ticket 🎟️ now for a hilarious, amazing, and mind boggling comedy magic show. If you like magic even a little bit, you're gonna absolutely love this show.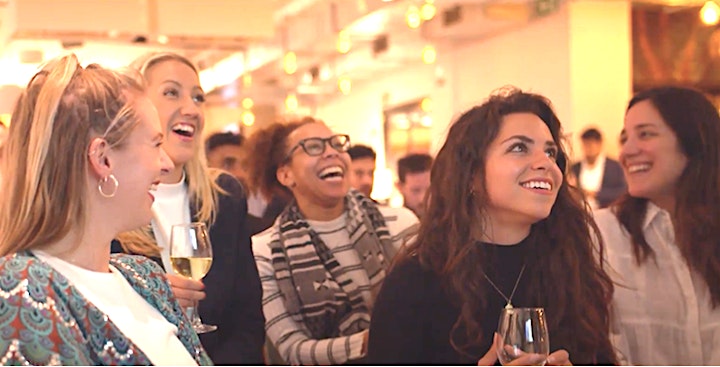 🎭 What do people say about Harris' comedy magic shows??? 🎭 🤯 🤪 🥰
"An evening filled with laughs, wonder, and just a ton of fun!" - Barcelona Metropolitan
⭐⭐⭐⭐⭐ Harris' shows always bring down the house!! He is a great performer. 10 out of 10 and would def recommend!! - The Comedy Clubhouse
⭐⭐⭐⭐⭐ "The show was amazing. Thank you for making even my husband laugh! That is a real feat." - Amy Grewe
⭐⭐⭐⭐⭐ "What a brilliant show this evening -comedy and magic and lots of laughter!" - Andrea Rutterford
⭐⭐⭐⭐⭐ "Thanks so much Harris for the show! Great tricks!" - Rebecca Aggarwal, Amazon RSP
⭐⭐⭐⭐⭐ "Such an entertaining interactive hour of magic that was fun for the whole family. Definitely recommend!" Carol Chan-Lee
⭐⭐⭐⭐⭐ "We both loved your show last night - I had a long and frustrating day at work so the laughter and excitement of "wow, how did he do that?" was very needed! Josh really enjoyed it too and was clapping so vigorously next to my ear that I may have a concussion!" - Cathy Crompton
⭐⭐⭐⭐⭐ "LOVED your show. You're a true showman. Naturally just have fun, keep peoples attention while bringing awe (some of those magic tricks were incredible) Brilliant!" - Tom Beal
⭐⭐⭐⭐⭐ "I had such a good time! It was great! " - Genevieve Francis

⭐⭐⭐⭐⭐ "You were great! Fantastic show!" - Mark Anastasi
⭐⭐⭐⭐⭐ "You were very funny and you left everyone wondering how you pulled it off at the end!" - Malcolm Kapadia
⭐⭐⭐⭐⭐ "Thanks for a brilliant experience Harris!" - Some British person, I lost the name :)
⭐⭐⭐⭐⭐ "Really really good 👏👏👏👏👏👏👏👏👏👏👏👏👏👏. My son loved it too. Tells me the ghost magnet materialisation was his favorite.
" - Ahmed Aly
⭐⭐⭐⭐⭐ "Great show! Very entertaining!" - Adam Gertsacov
⭐⭐⭐⭐⭐ "Great show! I'm glad I made it!" - Wayne Neal
⭐⭐⭐⭐⭐ "Amazing presentation. You fooled me badly and I was really looking." - Nacho Montenegro
⭐⭐⭐⭐⭐ "Good show man. You're funny 😂 The last trick with the glasses case was Amazing and the ending was deadly!" - Richard Butler
⭐⭐⭐⭐⭐ "Awesome show, man! It was fun, you were hilarious." - Simon Leung
⭐⭐⭐⭐⭐ "If you like Cheesy Goodness and Jokes with your entertainment, Harris is the guy. He will steal the show and put smiles on every face. I highly recommend him." - Mike Filsaime
⭐⭐⭐⭐⭐ " Loved your show - made me laugh so much." - David Congreave
⭐⭐⭐⭐⭐ "I loved the magic tricks! I have no idea how any of them worked! And the big reveal at the end blew my mind! He was awesome!" - Hara Allison
⭐⭐⭐⭐⭐ "Very good Harris, amazing, congratulations 👏🏻👏🏻👏🏻" - Jorge Aguilar
⭐⭐⭐⭐⭐ "That was fun and my husband really enjoyed your show, he wants you to know, he's a fan" - Ali (re: Jay)