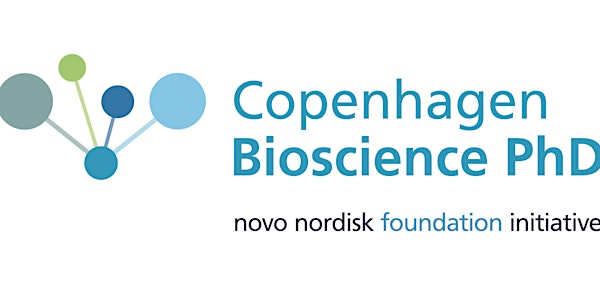 Copenhagen Bioscience Symposium - The Complexity of Ageing
When and where
Location
Nielsine Nielsen Auditorium Maersk Tower 3B Blegdamsvej 2200 København Denmark
Description
Please join us for a day of science, oriented around the complexity of ageing!
The students of the Copenhagen Bioscience PhD program are organising a symposium targeting a broad audience of scientists. They are inviting 6 international and local speakers to tell us about ageing according to different perspectives.
The day will end with a panel discussion about the new challenges in research on ageing and in general.
Please help us planning lunch and tapas by filling up this form if you have any special diet requirements.
https://docs.google.com/spreadsheets/d/1WXgpcMYQ9tw6m7R3-tmgLe0BCBqxRCrSXE__8q_C5f8/edit?usp=sharing
Program:
Chair: Morten Scheibye-Knudsen, Center for Healthy Aging, University of Copenhagen, Denmark

8:00 – 8:55 Registration
8:55 – 9:00 Welcome and introduction by the Copenhagen Bioscience PhD students
9:00 – 9:45 African killifishes shed novel insights on the evolution and modulation of life span in vertebrates by Dario Riccardo Valenzano, Max Plank Institute for Biology of Ageing, Germany
9:45 – 10:30 Molecular insights into reproductive aging and pregnancy loss in women by Eva Hoffmann, University of Copenhagen, Denmark and University of Sussex, UK
10:30 – 11:00 Break
11:00 – 11:45 Targeting Senescent Cells against Cancer and Aging by Peter de Keizer, UMC Utrecht, Netherlands
11:45 – 12:30 Stability of Nascent DNA: When metabolic signaling intersects genome stability mechanisms by Kumar Somyajit, University of Copenhagen, Denmark
12:30 – 14:00 Lunch
14:00 – 14:45 The glymphatic system - discovery and future impact by Anna Lenice Ribeiro Xavier, University of Copenhagen, Denmark
14:45 – 15:30 The Age of Ageing: Can We Intervene? Brian K. Kennedy, National University Singapore, Republic of Singapore and Buck Institute for Research on Ageing, USA
15:30 – 16:00 Break
16:00 – 17:15 Panel discussion
17:30 – Tapas and social drinks