Description
Copa Room Nightclub is Miami's only All Inclusive Entertainment Complex, featuring Super Premium Open Bar All Night!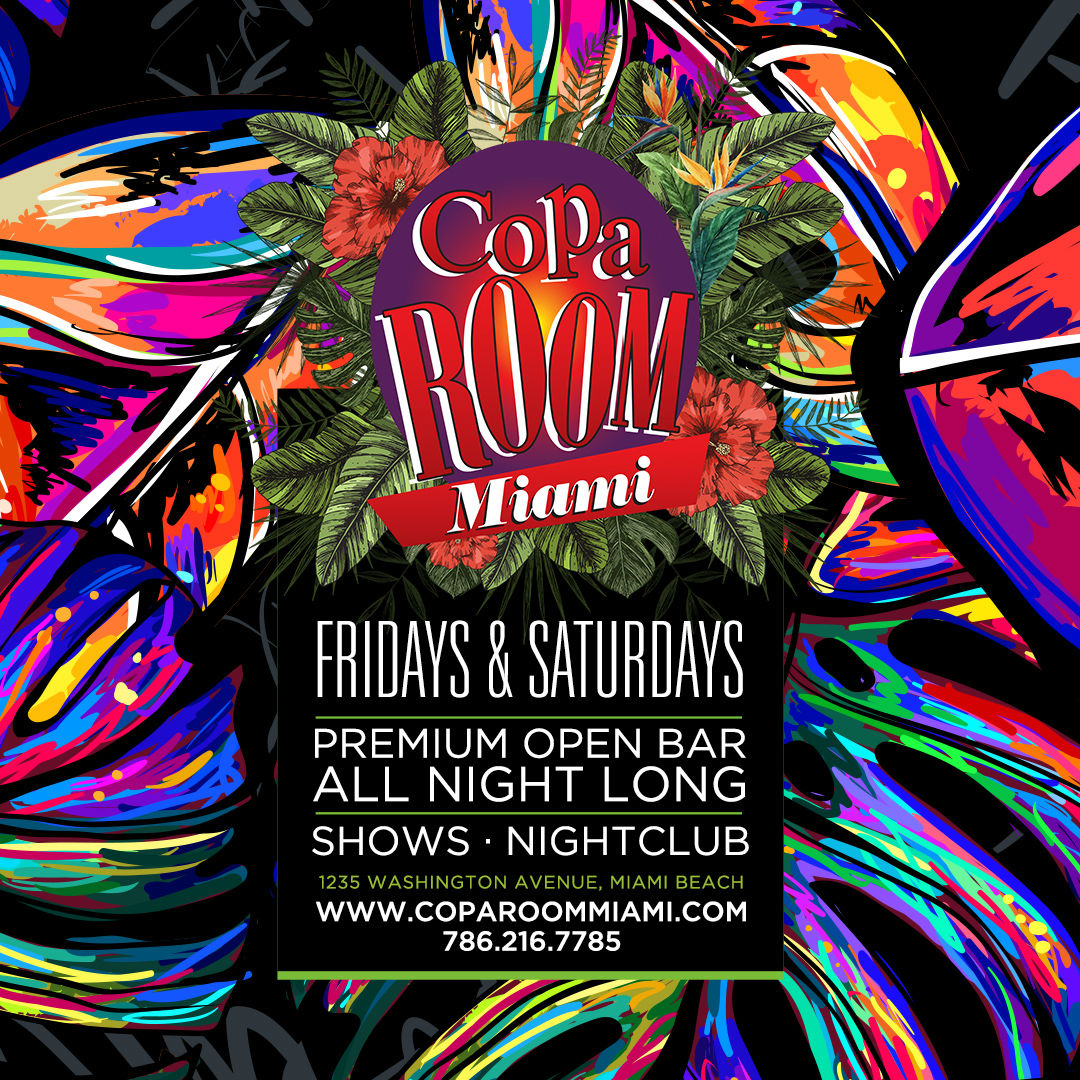 DOORS OPEN 11pm
OPEN BAR PACKAGES AVAILABLE ALL NIGHT!
Guests enjoy Super Premium Open Bar all night long included with their Club Level ticket. Dance the night away and leave with a truly unique experience.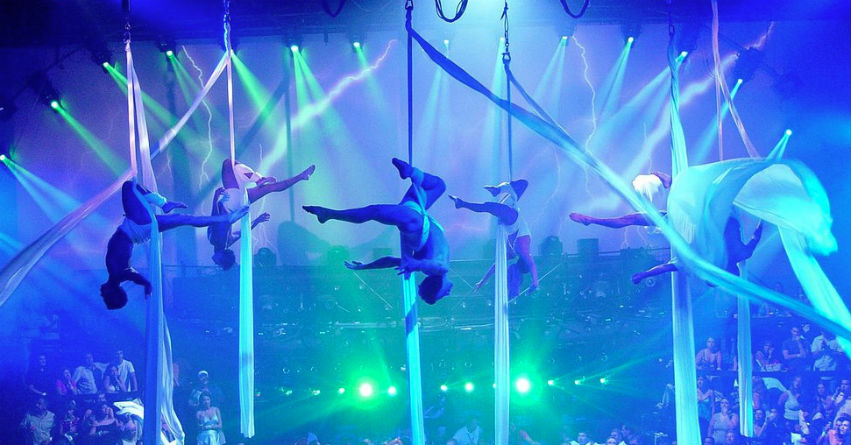 FAQ'S
Q: DO YOU OFFER ANY TICKETS WITHOUT OPEN BAR?
A: We currently offer three types of admission tickets to enjoy the show. The Complimentary Preview Tickets offers free admission to the venue before 12:30 AM. This ticket DOES NOT grant open bar to guests with this ticket type, guests with a Complimentary Preview Ticket must pay for the drinks they would like to consume. The CLUB LEVEL TICKET includeS SUPER PREMIUM open bar drinks with or without alcohol ALL NIGHT LONG!!

Q: WHAT IS THE DRESS CODE?
A: From Casual to Elegant and everything in between. Shorts and Tuxedos welcomed.

Q: CAN I ENTER COPA ROOM WITH A MINOR IF I GUARANTEE THAT THIS PERSON WILL BE UNDER MY SUPERVISION?
A: No. The law dictates that each person must show official identification proving that he/she is over 21 years of age before entering the establishment.

Q: CAN I ENTER COPA ROOM WITH MY DIGITAL CAMERA?
A: Yes. You may enter Copa Room with small digital cameras, including the GoPro and Handycam kind, as long as they don't carry long-range lenses and other accessories.
Shooting for professional or commercial purposes require special authorization. You can contact us through the following address:info@coparoommiami.com

Q: CAN I ENTER COPA ROOM WITH MY PRESCRIPTION DRUGS?
A: No. All kinds of drugs are prohibited. If you suffer from a respiratory or cardiac condition we recommend you contact us through the following email address: info@coparoommiami.com.

Q: WHAT IS A CLUB LEVEL TICKET?
A:CLUB LEVEL is our Top Shelf product; with the purchase of this ticket you are entitled admission to the show, access through a special door to avoid lines, personal attention, reserved seating inside the VIP area and SUPER PREMIUM open bar until 4:00 am. The CLUB LEVEL area is located on the raised level, with a prime view of the show.

Q: IF I WANT TO PURCHASE A TABLE & BOTTLE, DO I STILL NEED TO PAY THE ADMISSION FEE FOR EACH PERSON?
A: Yes. The admission fee still applies and all guests receive Super Premium Open Bar all night long in addition to the bottle being purchased. VIP Tables start $300 per bottle. Tax and Gratuity are NOT included. (In order to receive the $300.00 discounted price, YOU MUST PRE PURCHASE!)
Q: CAN I BUY FOOD INSIDE COPA ROOM?
A: We do not serve food. If you are in Miami Beach, we recommend that you visit our Bar & Boutique. Located in the front door where you can find snacks while you enjoy your favorite games.
Q: IF AFTER BUYING TICKETS I DECIDE TO CHANGE THE DATE, WILL THE PURCHASED TICKET STILL BE VALID FOR THE DATE THAT I WANT TO GO?
A: Unfortunately, tickets are only valid for the date of purchase. Prices vary depending on the day of the week and the season, so transferring them is not an option.

Q: I ALREADY BOUGHT MY TICKETS BUT I CHANGED MY MIND & DON'T WANT TO GO TO COPA ROOM, CAN I REQUEST A REFUND?
A: All sales are final. We do not accept cancellations or refunds.
If you already have your ticket, Go! You will not regret it!