COP26 Panel Discussion: Key Takeaways & What's Next?
Join us in discussion with leaders from around the world and their key takeaways from COP26
About this event
By now you've heard the commentary on COP26. Depending on who you ask, it was either a total failure or a critical step to keep the 1.5˚C warming threshold insight.
Citizens' Climate International and Citizens Voice for COP26, a Climate Reality Colorado project, bring you a panel discussion that will deepen the conversation. Our panel will take you behind the scenes to offer key insights from diverse perspectives, including a lead negotiator for the Least Developed Countries and activists from around the globe.
We will discuss what was accomplished, the necessary next steps, and how COP26 influences our very important work as activists.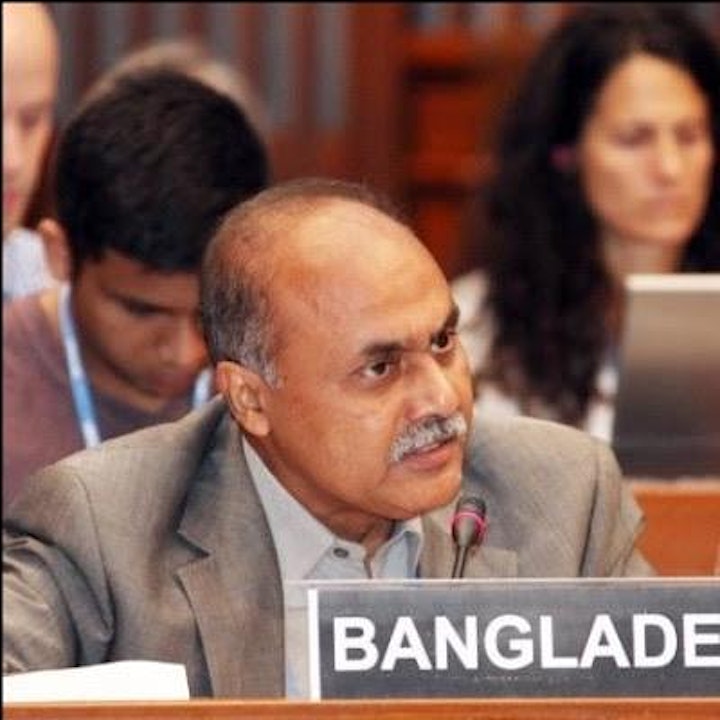 Meet our Panelist
Quamrul Chowdhury
An economist, climate, environment and sustainable development specialist, Quamrul Chowdhury is a legendary negotiator of developing countries covering a career of over 35 years in UN negotiations. He has been a lead negotiator of G-77 and/ LDCs for over 25 years including crafting of Berlin Mandate, Kyoto Protocol, Bali Action Plan, Adaptation Fund, LDC Fund, Special Climate Change Fund, Green Climate Fund, Cancun Agreement, Durban Platform, Doha Gateway and Warsaw International Mechanism for Loss and Damage. He was Chair and Vice-Chair of Kyoto Protocol Joint Implementation Supervisory Committee for the term 2011-12 and 2010-11 and has served in many UN and UNFCCC bodies as member and chaired or facilitated many international negotiation meetings across the globe. Quamrul Chowdhury has also been serving as a friend of the chair in different UN and UNFCCC conferences over the years earning global fame as a 'trouble-shooter' in climate diplomacy and sustainable development negotiations.
Quamrul Chowdhury is also known as a guru of adaptation to climate change and has been serving as lead adaptation negotiator for G-77 /LDCs for many years. He was also a member of the high-powered UN Climate Adaptation Committee under the Convention and a member of UN Water Scenario Focused Group. He is a proponent of National Adaptation Programme of Action (NAPA) for LDCs and mooted the concept of National Adaptation Plan under the climate convention.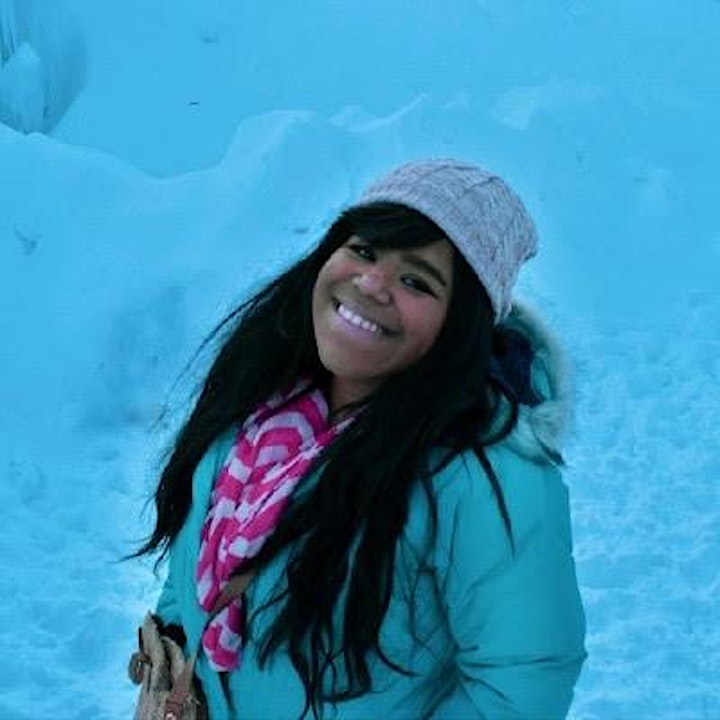 Isatis M. Cintrón-Rodríguez
Isatis M. Cintron-Rodriguez is a Puertorrican climate and cryosphere scientist and a climate governance and participation specialist. She has a long track record of community organizing, capacity building and support in Latin America and Caribbean (LAC) Region. As the Latin America Regional Coordinator for Citizens Climate International she works on climate governance and ethics to expand the civic space at the UNFCCC and national levels. She is also part of the coordinating teams of US ACE Coalition and the UN Education, Communication, and Outreach Stakeholder community (ECOS).
She is also the founder of Climate Trace, an organization that aims to build a grassroots Climate Agenda for Puerto Rico that translates into policy by building bridges between citizens, policymakers and scientists. She has won the National Science Foundation Graduate Fellow Award and her work has been supported by the Union of Concerned Scientists to make citizens' assemblies to build a community-led NDC for Puerto Rico, a blueprint that has served to coordinate and deploy citizens assemblies globally for broadening spaces for civic engagement at the local and international level.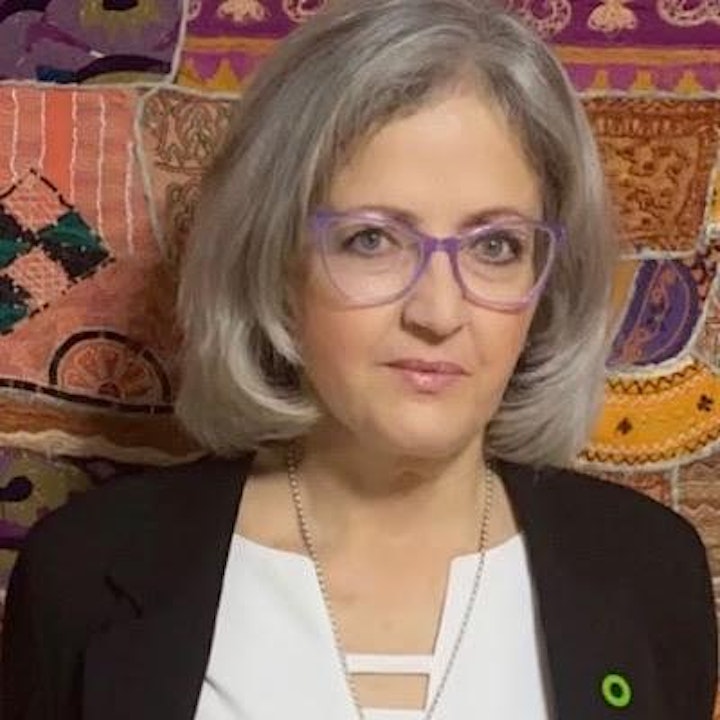 Cathy Orlando
Cathy Orlando works as Citizens' Climate International's Program Director. With an exceptional team, she creates the framework to empower volunteers to build political will for evidence-based climate action in over sixty countries worldwide. Cathy started Citizens' Climate Lobby's first international chapter in September of 2010 in Sudbury Canada, and by November of 2011 was directing CCL Canada as a full-time volunteer. In 2011-2013, Cathy led the first delegations of CCL volunteers to the World Bank. In 2017, she joined the international division at Citizens' Climate Lobby.
Cathy is a recipient of a Queen Elizabeth II Diamond Jubilee Medal (2012), the Desjardins Citizens Engagement Award (2017) from Climate Reality Canada, and the Senate of Canada's 150th Anniversary Unsung Heroes Medal (2018). Cathy lives in Sudbury, Ontario, Canada, a mining town, with her husband Sanjiv Mathur and their youngest daughter Sophia Mathur.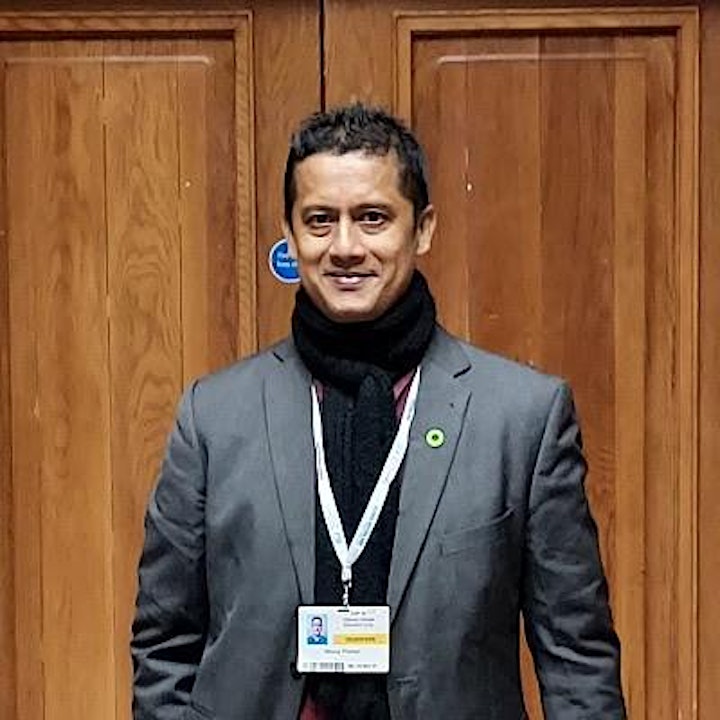 Rituraj Phukan
Rituraj Phukan is an environmental writer, adventurer & naturalist based out of Assam, a biodiversity-rich, climate change impacted province in the northeast of India. He is the Founder of the Indigenous People's Climate Justice Forum and also serves as the Vice-President of the US-based Grassroots Coalition for Environmental and Economic Justice. He is a member of the International Union for Conservation of Nature and sits on the board of civil society groups in the Americas, Europe and Australia.
Rituraj has personally experienced the impacts of climate change in the polar frontiers of the Arctic and Antarctic, in the Himalayas and across India. Having worked extensively at the grassroots, he says "Water is the local issue of global climate change, for people, and for biodiversity." He is driven by concerns over glacial loss in the 'water towers' of Asia and is currently working on an initiative to mobilize civil society action in the countries of the Himalayan region. As the National Coordinator for Biodiversity for The Climate Reality Project India, Chief Operating Officer of Walk For Water, and Secretary General of Green Guard Nature Organization, he facilitates awareness and action on the 3 W's – Warming, Water and Wildlife- working with all stakeholders including indigenous communities, students, civil society, business and media, for a positive societal impact.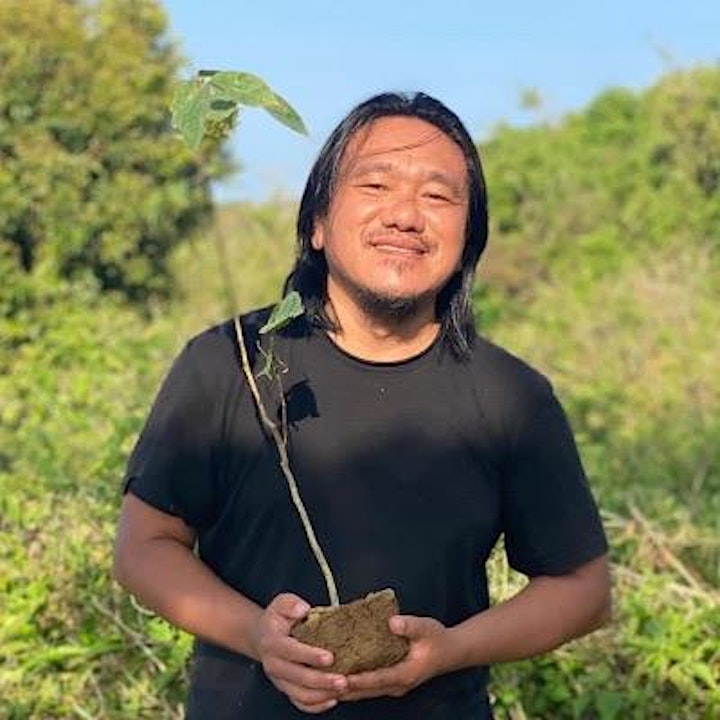 Rodne R. Galicha
Rodne "Rod" R. Galicha is the national convenor of Aksyon Klima Pilipinas. He is former Philippine Manager of Washington, DC-based The Climate Reality Project, founded by Nobel Laureate and former US Vice President Al Gore, and former Southeast Asia Coordinator of Bank Information Center. Currently, he leads Living Laudato Si Philippines movement focused on ethical and environmentally sustainable investments and practices of Catholic institutions and individuals, and voluntarily heads Climate Action for Sustainability Initiative (KASALI). He also founded the independent faith-based environmental news agency, OeconoMedia/
At the Vatican, he sits down as one of the global steering board members for Laudato Si' Action Platform.
Rod is an alumnus of the University of Santo Tomas. He is the author of the book "We Are Nature", and he blogs at www.rodgalicha.com.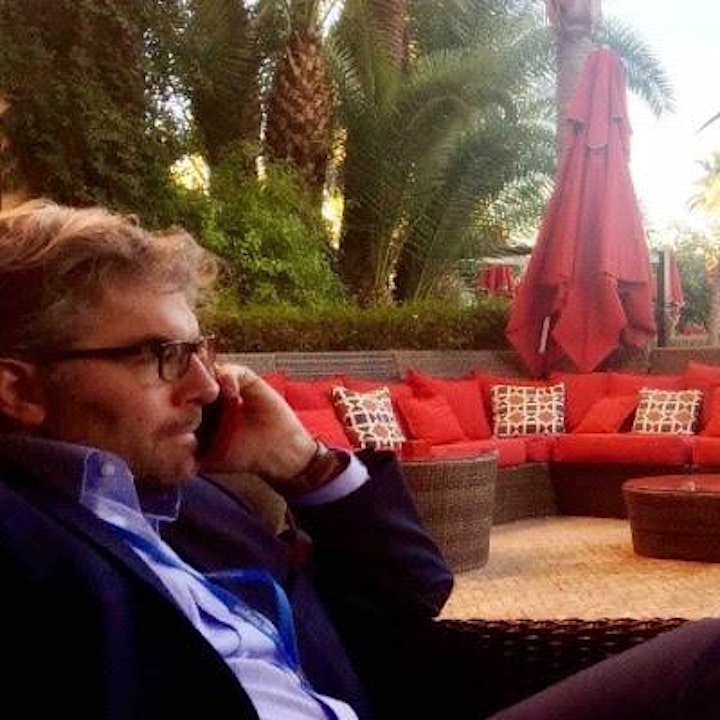 Moderator: Joseph Robertson
Joseph Robertson is Executive Director of Citizens' Climate International—a non-partisan, non-profit organization working to build political will for a livable climate future, through citizen participation and people-centered policies. CCI empowers a network of citizen volunteers on 6 continents and represents this stakeholder network in United Nations processes.
He is also EAT Foundation Senior Advisor for Sustainable Finance and served as Interim Director for the start-up phase of the Food System Economics Commission. He is currently serving a 2-year term as a member of the Carbon Pricing Leadership Coalition Advisory Group. Joseph is founder of Geoversiv, Lead Strategist for Resilience Intel Climate-Smart Finance Initiative, and a core contributor to the podcast Geoversiv Earth Intelligence, at Earthintel.org. He publishes a free newsletter at LivingFutures.net
Organizer of COP26 Panel Discussion: Key Takeaways & What's Next?