Let's get you promoted from HR Coordinator / Recruitment Coordinator to Recruiter and make 2021 the year of you!
About this event
I've mentored, coached and partnered with many HR and Recruitment Coordinators, and one of the most common pain-points is that they often outgrow their role before companies are ready to promote them.
The gap between Coordinator and Recruiter is big enough that it does require training to promote. I've seen Coordinators get stuck simply because Recruitment teams don't have the bandwidth, time, or interest in investing in advancing Coordinators to Recruiters.
That's why I'm hosting this Webinar! Don't get stuck. You have the power to make it happen for yourself.
I'm an HR Leader and prior Recruiter from Google, Microsoft, Activision, Activision, frog Design, Essence Global etc and I've helped every Coordinator I've worked directly with promote to a Recruiter role!
Q&A to follow the webinar will be a whole 20-30 minutes so you won't want to miss this one.
PLEASE NOTE: This event will be hosted on YouTube Live, and the event link will be emailed out 1-hour and 10-minutes before the event starts, and not before.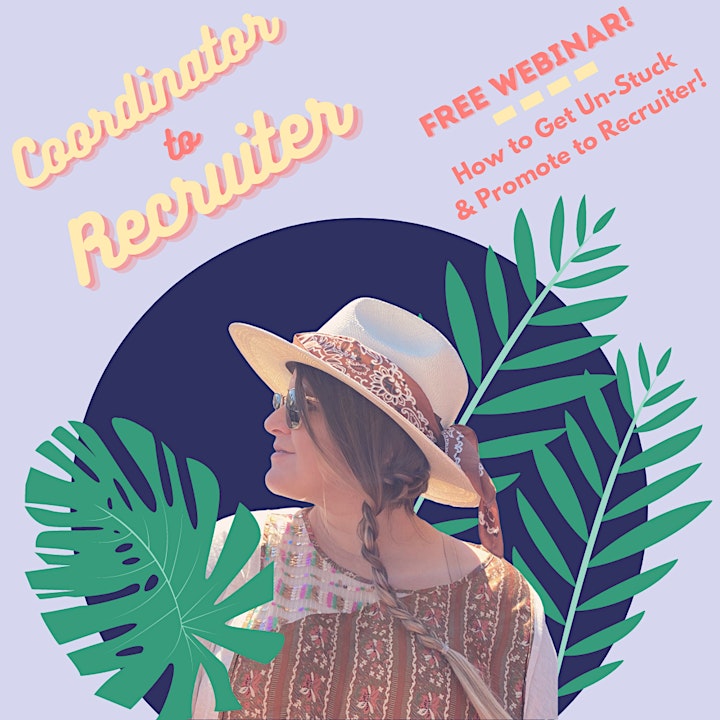 Organizer of Coordinator to Recruiter: How to Get Un-Stuck & Promote to Recruiter