Description
'Coordinated Crime Conference"- A coordinated response for a safer community, will be held on July 16-17 at Angelina College. This conference is geared toward law enforcement, emergency response team, attorneys, DFPS, counselors, nurses, advocates and social workers.
Both days will begin at 8:00 am, catered lunch will be provided each day with a Key Note Speaker at no additional expense to those attending, and ends at 5:00 pm
---
Hotel Information: Lufkin Hotels
AC Map:
Conference Schedule:
---
**IF YOU ARE PAYING WITH ANOTHER FORM OF PAYMENT OTHER THAN DEBIT/CREDIT**
Purchase Order & Check:
A purchase order is a contractual obligation to pay, issued by the registrant's agency. While a registrant may attend the conference with only a purchase order on file, it will not change the balance due for any registrant. Attendees using a purchase order will be billed the full conference fees upon receipt of the purchase order or immediately following the Conference.
Please note: Make payments to: HAROLD'S HOUSE-EAST TEXAS ALLIANCE FOR CHILDREN. Payment must be received within 30 days of the last day of the Conference.

Please e-mail: This form to: dgarrett@haroldshouse.org
---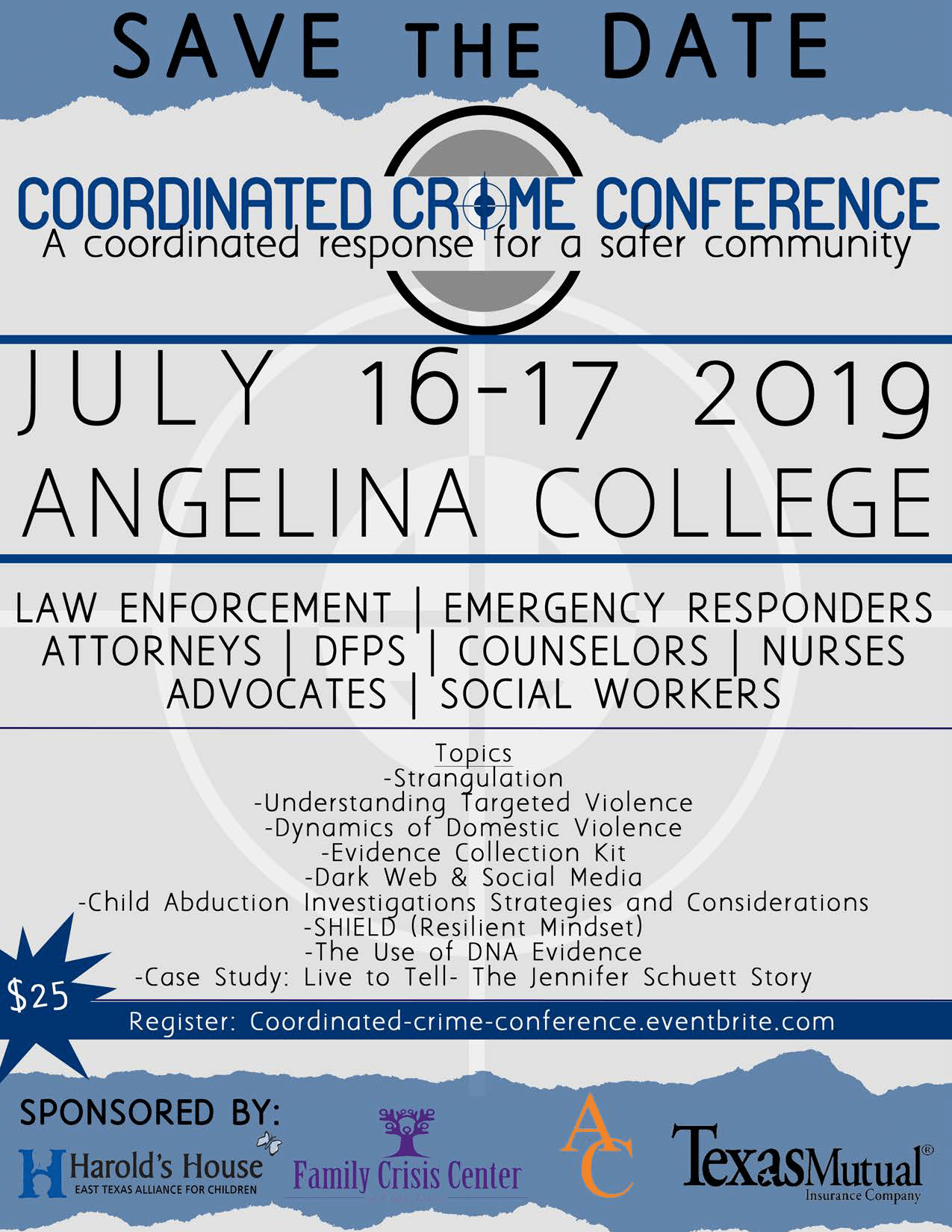 Sponsored by: Angelina College, Family Crisis Center, Harold's House and Texas Mutal Insurance Company