Description
Visual Design Strategy
Learn how to craft products that delight users, skillfully incorporate the brand, and push your visual design skills to the next level.
Sure, you've mastered the craft of visual design. But, that's only half the battle. Your success as a visual designer transcends aesthetics. This course for mid- and senior-level professionals will empower you to bring a new level of rigor to your practice, convey the true value of your work to key stakeholders, and position you as a leader. With these skills, your work will help convert customers, create enduring relationships, and grow your business.
In this intensive 2-day workshop, we'll expand your visual design toolkit with new ways of thinking and working. We'll teach you Cooper's time-tested Goal-Directed Visual Design approach, and you'll apply these learnings to a practice project, to ensure you have them down pat.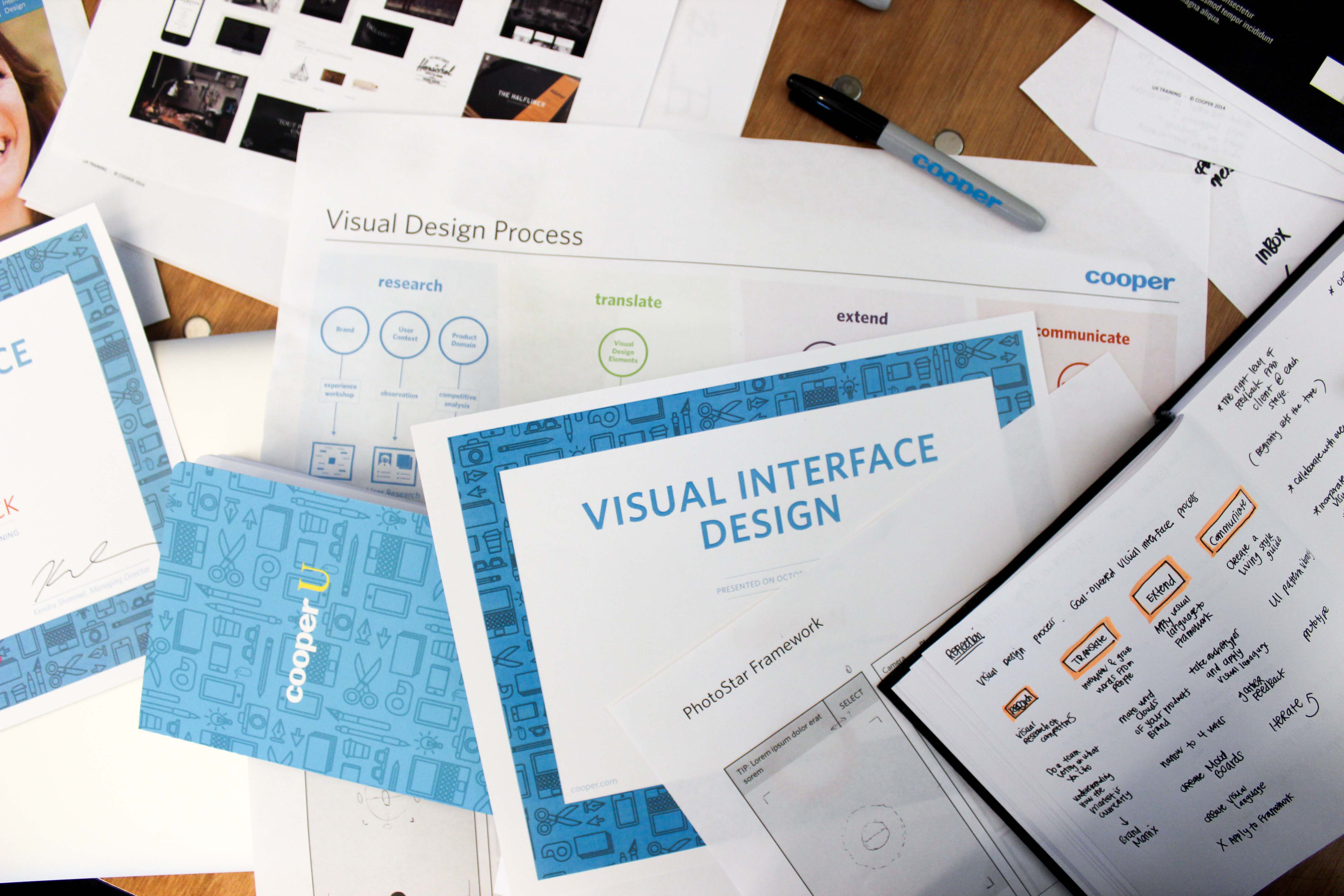 You'll walk away knowing how to:
Influence product and service strategy

Advocate more effectively for your visual design decisions

Lead a workshop to generate creative ideas and solutions

Conduct research that will anchor your decisions in user goals, environment, and needs

Evaluate how visual design impacts the user experience

Facilitate useful critique sessions
This course is ideal for:
Experienced Visual Designers who want to learn a new process, and ways of thinking and working.

Visual Designers who want to communicate their value and get buy-in for their work.

Those who want to learn about the impact Visual Designers can have on a team, process, and product.

Managers who want to leverage the design process in order to empower their teams to deliver great user-centered solutions.
* This class was previously known as Visual Interface Design
---
About Cooper Training:
Founded in San Francisco in 1992, Cooper is a renowned UX design & strategy firm that has pioneered the practice of goal-directed product and service design.
Drawing from their 23+ years of industry experience, Cooper offers professional development education for UX / UI designers, product managers, and anyone involved in the product or service design process. Over 7,000 designers have advanced their skills through our short courses and workshops, as well as private training.
Interested in even more Cooper U?
Check out our other course offerings here.
---
Cancellation Policy
We know things happen. If you need to cancel your registration, notify us by emailing cooperu@cooper.com at least 30 days prior to the course and we will refund your full payment. Less than 30 days prior to the course, there are no refunds available. Alternatively, you can transfer your registration once to another course within one year of the date of cancellation or assign another individual from your organization to take your place. Once your registration is transferred, you may no longer receive a refund.