Description
Visual Design Strategy
Learn tools to articulate and maximize the power of visual design.
Mastering the craft of visual design is only half the battle. Your success as a visual designer transcends aesthetics. This course for mid- and senior-level visual design professionals will empower you to bring a new level of rigor to your practice, convey the true value of your work to key stakeholders, and position you as a leader. With these skills, your work will help convert customers, create enduring relationships, and grow your business. We'll teach you Cooper's time-tested Goal-Directed Visual Design approach, and you'll apply these learnings to a practice project, to ensure you have them down pat.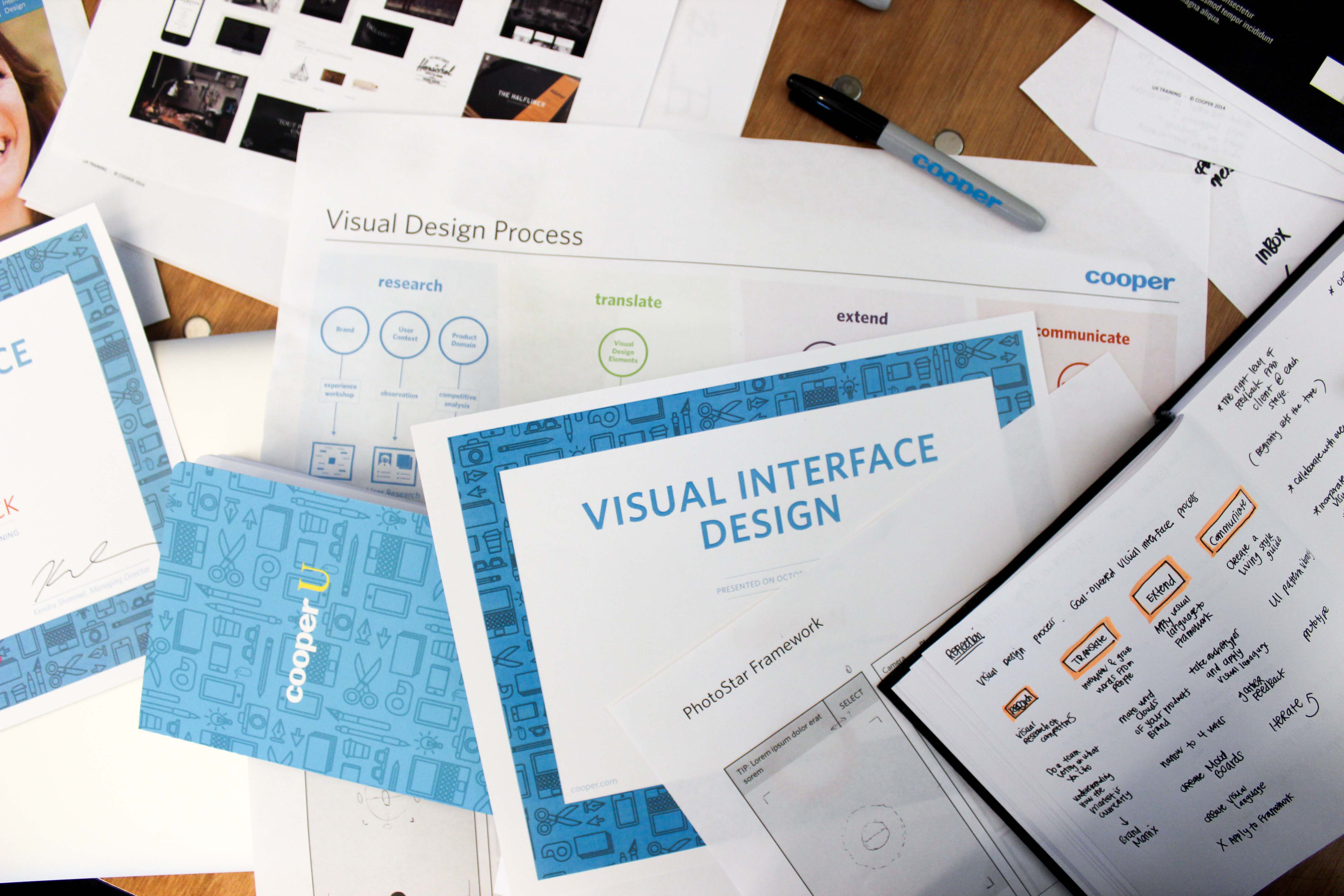 You'll walk away knowing how to:
Influence product and service strategy

Advocate more effectively for your visual design decisions

Lead a workshop to generate creative ideas and solutions

Conduct research that will anchor your decisions in user goals, environment, and needs

Evaluate how visual design impacts the user experience

Facilitate useful critique sessions
* This class was previously known as Visual Interface Design
---
About Cooper Training
Founded in 1992 by Sue Cooper and Alan Cooper, the "Father of Visual Basic", Cooper is an award-winning design and business strategy consultancy, with offices in San Francisco and New York. Our mission is to help organizations think big, create delight, and achieve success. We approach every engagement with fresh eyes and a proven framework. Through Cooper Professional Education, we share the best practices we developed, and empower participants and clients to create superlative products and services.
---

Related workshops
The Brand Experience Workshop
Leading Creative Ideation
Intro to Design Thinking

Interested in more?
Find out about our full course and workshop offerings here: www.cooper.com/training
---

Cancellation Policy
We know things happen. If you need to cancel your registration, notify us by emailing training@cooper.com at least 30 days prior to the course and we will refund your full payment. Less than 30 days prior to the course, there are no refunds available. Alternatively, you can transfer your registration once to another course within one year of the date of cancellation or assign another individual from your organization to take your place. Once your registration is transferred, you may no longer receive a refund.