Description
The Brand Experience Workshop
Learn to create and facilitate a workshop that defines the brand experience of your product or service.
We all know how critical branding is to a company's success. So why is it so difficult to talk about? Cooper's "Brand Experience Workshop" will make future conversations about brand a breeze. In this course, you'll learn Cooper's time-tested approach to eliciting important information from stakeholders, and how to lay a foundation for deeper conversations about how your brand is expressed across a wide range of touchpoints.
In addition to helping stakeholders articulate their vision, the 1-day workshop will:
Equip you to plan and lead a Brand Experience Workshop at your company

Empower you to effectively engage with stakeholders throughout the branding/re-branding process

Encourage engaging conversations about how a brand should be experienced

Give you tools to express the emotional experience, form, and function of a product or service

Create a shared language for discussing brand

Generate actionable outcomes that inform decision-making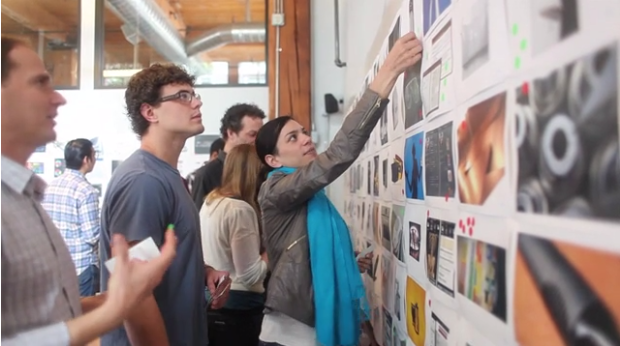 This course is ideal for:
Visual design managers and practitioners

Brand and marketing managers

Product managers

UX designers
* This class was previously known as Defining Brand Experience
---
About Cooper Training:
Founded in San Francisco in 1992, Cooper is a renowned UX design & strategy firm that has pioneered the practice of goal-directed product and service design.
Drawing from their 23+ years of industry experience, Cooper offers professional development education for UX / UI designers, product managers, and anyone involved in the product or service design process. Over 7,000 designers have advanced their skills through our short courses and workshops, as well as private training.
---
Related courses and workshops
Want more Cooper U?
Find our complete course and workshop list here: www.cooper.com/training
---
Cancellation Policy
We know things happen. If you need to cancel your registration, notify us by emailing cooperu@cooper.com at least 30 days prior to the course and we will refund your full payment. Less than 30 days prior to the course, there are no refunds available. Alternatively, you can transfer your registration once to another course within one year of the date of cancellation or assign another individual from your organization to take your place. Once your registration is transferred, you may no longer receive a refund.