Description
Managing Product Definition and Design
Align and inspire your team throughout the entire product development process.
Delivering great products isn't JUST about good design. The best design thinking in the world won't do you any good if your organization cannot execute on it. This makes effective product management essential to your product's success. It's about keeping your team focused and flying in the right direction so that that good design has an opportunity to flourish.
In this 2-day course, we'll articulate what a PM owns (it's not project management) and how to maximize your UX team (it's not about making things pretty).
This is NOT a designer focused course. Instead, Cooper uses what we've learned about organizational dynamics in various verticals to help you own your product development process. We understand the intricacies of the PM profession and the politics involved. We've used design tools to mitigate politics with design - and want to empower you to do the same.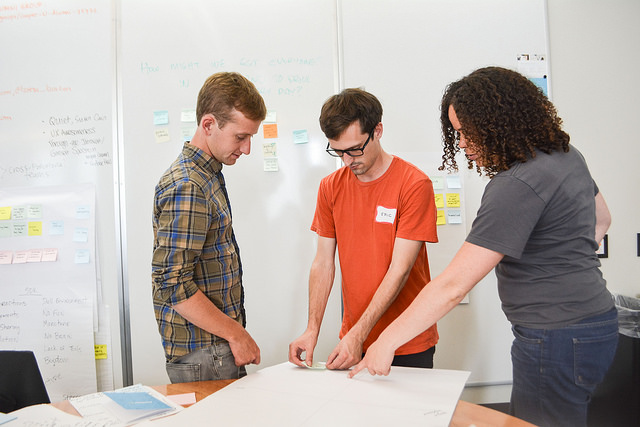 You'll walk away knowing how to:
Establish a clear mandate from product genesis and strategies to redirect misguided executives


Distinguish between ownership of UX versus authorship of solutions

Develop a clear vision and effectively communicate it to various teams


Determine and plan product management roles and responsibilities in user research, scenarios, wireframes and detailed design

Socialize personas so they are an effective tool throughout product development

Approach prioritization so that you can make decisions quicker and with users in mind
This course is ideal for:
Product Managers

Senior Product Managers

Product Owners

VPs of Product
---
About Cooper Training:
Founded in San Francisco in 1992, Cooper is a renowned UX design & strategy firm that has pioneered the practice of goal-directed product and service design.

Drawing from their 23+ years of industry experience, Cooper offers professional development education for UX / UI designers, product managers, and anyone involved in the product or service design process. Over 7,000 designers have advanced their skills through our short courses and workshops, as well as private training.
---
Related courses and workshops
Interested in even more Cooper U?
Find out about our full course offerings here: www.cooper.com/training
---
Cancellation Policy
We know things happen. If you need to cancel your registration, notify us by emailing cooperu@cooper.com at least 30 days prior to the course and we will refund your full payment. Less than 30 days prior to the course, there are no refunds available. Alternatively, you can transfer your registration once to another course within one year of the date of cancellation or assign another individual from your organization to take your place. Once your registration is transferred, you may no longer receive a refund.