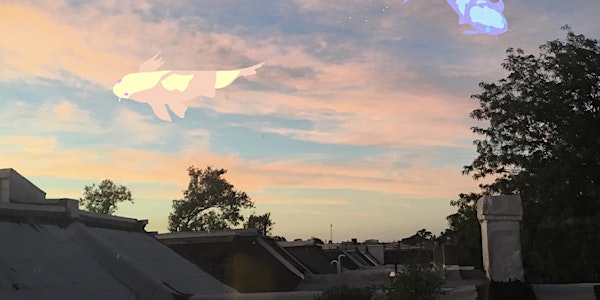 Cooper Street: Image and Word (Writing Graphic Narrative)
Refund policy
Contact the organizer to request a refund.
Eventbrite's fee is nonrefundable.
This workshop for all types of writers explores the potential of using images and words together.
About this event
In her book Calamities, Renee Gladman writes: "'Thus, drawing is writing,' was how I wanted the quote to go on. And to write was to think; to make lines was to draw; and lines were the essence of writing."
Gladman describes the moment where boundaries between one form of making (writing) and another (drawing) begin to blur. Similarly, in this workshop, we will engage with the possibilities that exist between the two artforms.
We will look at writers who incorporate illustrations, collage, photography, graphs, and other images into their work, including Eduardo Galeano, Kurt Vonnegut, Lina Maria Ferreira Cabeza-Venegas, Anne Carson, Renee Gladman, Julie Delporte, and Ander Monson, among others. We will create our own graphic narratives using a variety of methods, including free writing, collage, comic panels, and found imagery. Writers will leave the workshop with an expanded sense of graphic narrative possibilities, new techniques, and several pages of new writing. Poets, essayists, fiction writers, visual artists, and makers of all levels are welcome!
About the instructor
Natasha Soto is a writer born and raised in New York City. She received her MFA in Creative Writing at Rutgers University-Camden, where she currently teaches writing courses. She holds a bachelor's degree in Latin American Literature and Psychology from Bowdoin College and has attended workshops at Tin House and the Center for Book Arts. Her prose and poetry have been featured in Rejoinder Journal, Dominican Writers, and Siren Magazine. Her illustrations and graphic narratives have appeared in La Liga Zine and exhibited in group shows in XXXI Gallery and Ellis Island. She loves creating images that superimpose the imagined and the real, and closely observing the natural world.