Description
Service Design Immersive
Create services that bring value and solve for real needs across every interaction.
Great service experiences require the elegant orchestration of all the interactive moments with your company, whether it's visiting a physical space, attending an event, calling an 800 number, or receiving an SMS alert. In this hands-on workshop, you'll learn and practice the tools that will help you deeply understand the world surrounding your service, identify opportunities to improve, and create the conditions to actualize your vision.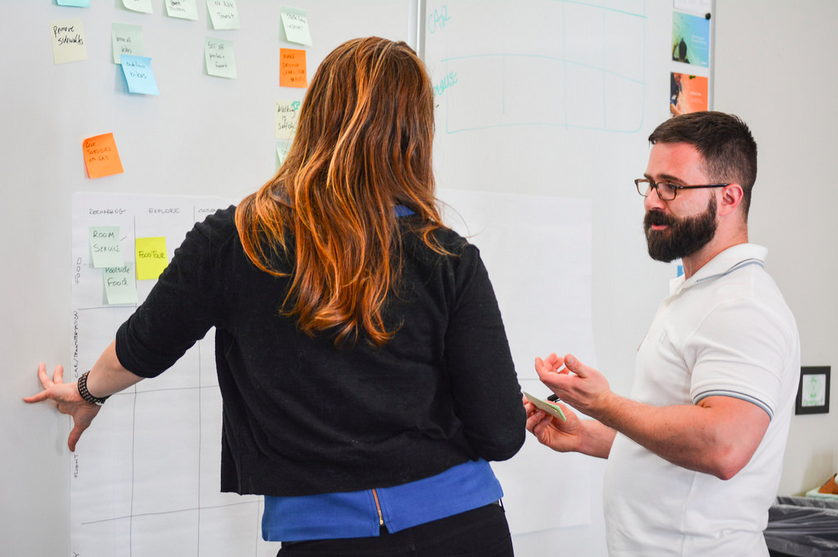 You'll walk away knowing how to:
See what's really happening around your service and distill that into useful tools for communication and design

Identify opportunities for your service to evolve and grow

Anticipate and plan for operating within a more holistic service design mindset

Involve and align others in the creation of your future service vision

Use and adapt multiple tools: user journey, service blueprint, ideation, prototyping, and more

This course is ideal for:
Organizational leaders, product managers, business process engineers, designers, marketers, developers and cross-functional teams who want or need to unite for greater impact.
* This class was previously known as Transforming Customer Experience
---
About Cooper Training:

Founded in 1992 by Sue Cooper and Alan Cooper, the "Father of Visual Basic", Cooper is an award-winning design and business strategy consultancy, with offices in San Francisco and New York. Our mission is to help organizations think big, create delight, and achieve success. We approach every engagement with fresh eyes and a proven framework. Through Cooper Professional Education, we share the best practices we developed, and empower participants and clients to create superlative products and services.
---
Related courses and workshops
Design Leadership
Design Thinking Immersive
Design Research Techniques
Interested in even more Cooper training?
Find out about the rest of our courses & workshops here: www.cooper.com/training
---
Cancellation Policy
We know things happen. If you need to cancel your registration, notify us by emailing Training@cooper.com at least 30 days prior to the course and we will refund your full payment. Less than 30 days prior to the course, there are no refunds available. Alternatively, you can transfer your registration once to another course within one year of the date of cancellation or assign another individual from your organization to take your place. Once your registration is transferred, you may no longer receive a refund.