Description
Service Design Immersive 
Delight your customer across every interaction with your brand. 
A few years ago, business leaders lost sleep wondering if their website or app was engaging enough. Today, we realize these touchpoints, while important, are only a small part of a much more complex journey. Great service experiences involve elegant orchestration of all the moments customers or clients engage with your organization, whether they're attending an event, calling a 1-800 number, or receiving a text. In this 2-day workshop, you'll learn (and apply!) practical tools that will help you understand your customer's entire journey, identify ways to make it more seamless and delightful, and positively impact your success metrics.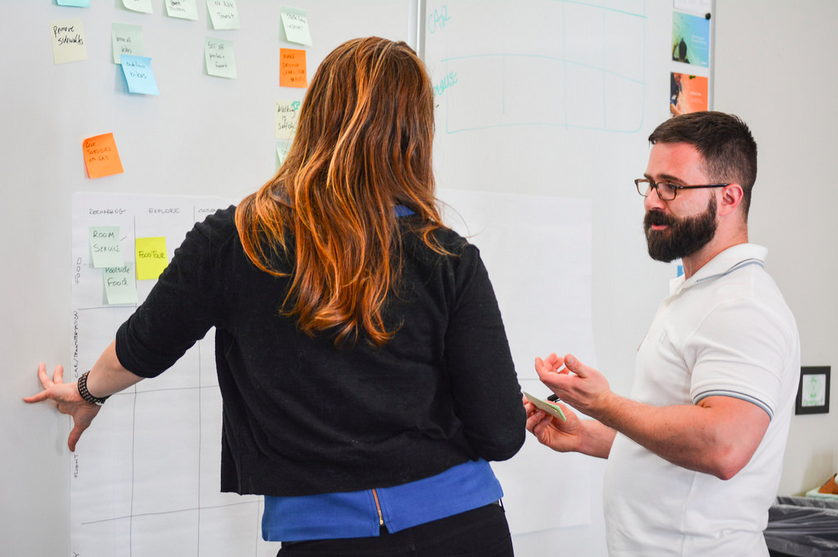 You'll walk away knowing how to:
Outline and map the customer journey 

Identify opportunities for your service to evolve and grow

Understand the internal implications for changing the customer experience

Design a service that mixes digital and non-digital interactions

Rally your team around the future vision of your service

This course is ideal for:
Organizational leaders, product managers, business process engineers, designers, marketers, developers and cross-functional teams who want or need to unite for greater impact.
* This class was previously known as Transforming Customer Experience
---
About Cooper Training:
Founded in San Francisco in 1992, Cooper is a renowned UX design & strategy firm that has pioneered the practice of goal-directed product and service design.

Drawing from their 23+ years of industry experience, Cooper offers professional development education for UX / UI designers, product managers, and anyone involved in the product or service design process. Over 7,000 designers have advanced their skills through our short courses and workshops, as well as private training
---
Related courses and workshops
Advanced Design Research Techniques
Leading Creative Ideation
Design Leadership
Interested in even more Cooper training?
Find out about the rest of our courses & workshops here: www.cooper.com/training
---
Cancellation Policy
We know things happen. If you need to cancel your registration, notify us by emailing cooperu@cooper.com at least 30 days prior to the course and we will refund your full payment. Less than 30 days prior to the course, there are no refunds available. Alternatively, you can transfer your registration once to another course within one year of the date of cancellation or assign another individual from your organization to take your place. Once your registration is transferred, you may no longer receive a refund.